Health Tourism in Mexico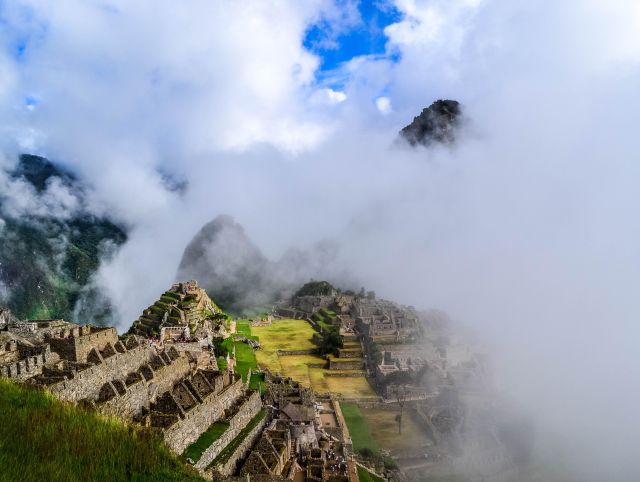 Oh, the colors! Oh, the sun!
The only Spanish speaker country of North America goes beyond blue beaches and red chilies, it is full of ancient history and small cities ready to welcome you.
Why Mexico for Medical Treatment?
Mexico is a top destination for the growing worldwide medical tourism and has become a healthcare hub. In the past, only border-towns offered some dentistry and cosmetic surgery options mostly for Americans, but nowadays the country has increased its services offering cardiology, fertility, oncology, weight loss surgery and reconstructive surgery in many cities around the country. 
Mexico has invested in medical industry and offers high-quality services at an affordable price. Many of Mexican hospitals started to affiliate with higher educational institutions. One of the best examples is the Hospital San José Tec de Monterey, which is affiliated with educational institution Tecnológico de Monterey, offering five treatment centers for cardiology, oncology, neuroscience, organ transplantation and liver diseases. Additionally, due to proximity to the US, it is common to be assisted by professionals educated in America. 
The country jumped from none accreditations in 2006 to 9 places accredited by Joint Commission International (JCI) which recognizes with a gold seal only those institutions that follow the same requirements as US medical standards. Additionally, researchers show that the value of choosing Mexico as next medical destination can save the patient an average of 40-65% if compared to US prices.
In line with the big hospitals, small clinics, are also popular and receive a high number of international patients. Those clinics are usually run by expats trained in the US or Europe. The majorities of these institutions make partnerships with accredited agencies and offer full support to the patient by providing additional non-medical services, such as pick up service from the airports or partner hotels.
One of the most common worries of international medical tourists is the language barrier, understandably because the official language in Mexico is Spanish. However, due to the investment in this sector, nowadays is easier to find English speaking personnel in the medical industry. Our most important advice is to always consider only accredited establishments while looking for medical options, in order prevent any inconveniences during your stay. 
Furthermore, the country offers a variety of medical destinations. Even though most of them are located in the cities near the US border like Monterey and Tijuana, depending on your medical specialty it is possible to go to Cancun or even to the big Mexico City. The country has proved to be an ideal destination for people who are willing to save money getting a high-quality health care while enjoying beautiful beaches, historical sites and emerging into Mexico's colorful culture. 
Available Medical Services 
- Auditory
- Cardiology
- Cosmetic
- Dentistry
- Fertility
- Oncology
- Ophthalmology
- Orthopedic
- Plastic surgery
- Reconstructive surgery
- Weight Loss Surgery
Traveling to Mexico
Mexico is a country to be discovered. From red chilies to crystal blue ocean waters, the tourist will be amazed by how many attractions it has to offer. Located in North America, ancient civilizations have shaped the nation's history. Even today while visiting Maya, Aztec and Olmec legacy throughout Mexican lands, you could breathe in the air of ancient history and traditions. The country was colonized by Spain and the missionary work influenced the local population by transforming temples into Catholic churches.
Its history made Mexico so different from its Northern neighbors, a Spanish speaker country in warm weather full of attractions to any kind of tourist. The vibrant capital Mexico City shows glimpses of Latin culture with attraction like the Blue House of Frida Kahlo showcasing Frida's and her lover Diego Rivera artwork, the National Museum of Anthropology with its artifacts from Mexican heritage and Teotihuacán, located 29 miles from Mexico City where it is possible to see ruins of what one day was a Mesoamerican city. This is to name only a few examples of hidden treasures of Mexico. It is common to find history gems all over the country. 
One of the most popular destinations is Cancun, in the Caribbean area. Mostly because of its breathtaking ocean colors but also for its affordable hotels and the chance to visit Chichen Itza, a pre-Hispanic site considered one of New Seven Wonders of the World by UNESCO, it is a must if you are considering going to Cancun area.  Playa de Carmen, a scuba diving destination, and Tulum, the only Mayan site near the ocean, are also attractions we'd recommend visiting. 
The smaller cities are full of surprises themselves and are often advertised as sightseeing places by various travel websites. Mérida is named "the American capital of culture" in 2017, and San Miguel Allende was ranked one of the best cities in the world by Condé Nast Traveler. Another curious place is the Conarte Library in Monterrey, Northern Mexico, which made the list of the most beautiful libraries in the world according to the Wired website.  
Last but not least, the real Mexican food can surprise visitors with its uniqueness, even those who used to have Mexican food in their home country. A variety of chilies can challenge even the strongest of palates: ancho, árbol, chipotle, guajillo, pasilla, piquin are some words you need to know before ordering your plate in Mexico. Food lovers will appreciate Oaxaca, which is a must stop to discover the fragrances of Mexican cuisine. These are just some examples of Mexican gems and the experiences visiting this country will go beyond your expectations.
Safety in Mexico
Tourists are often surprised how safe the country can be. However, common caution is advised. As in many big countries, the tourists in Mexico should be aware of pickpocketing in crowded places, isolated areas at night are not recommended to be visited alone and bribery is noticeable. Keeping a low profile is advised at all times by not displaying valuable belongings, being alert in crowded places, taking registered taxis and staying in recognized hotels, these are some tips to follow during your next trip to the country. In the case of emergency, call the Police Emergency Line 060. 
Quick Facts
Capital: Mexico City
Population: 127,017,224 (2015 World Bank census)
Major infectious disease: Bacterial diarrhea, Hepatitis A, and Dengue Fever.
Degree of risk: Intermediate
Passport validity: six months
Mandatory vaccinations: None (recommended: hepatitis A, typhoid, and tetanus)
Currency restrictions for entry: up to USD 10,000
Emergency Telephone numbers: 065 (ambulance) and 060 (police)
Cities
Weather Description
Mexico has different climates depending on the area. January is the coldest month and June is the warmest.
January
5 °C - 21 °C
41 °F - 70 °F
February
6 °C - 22 °C
43 °F - 72 °F
March
7 °C - 24 °C
45 °F - 75 °F
April
10 °C - 25 °C
50 °F - 77 °F
May
11 °C - 25 °C
52 °F - 77 °F
June
12 °C - 24 °C
54 °F - 75 °F
July
12 °C - 22 °C
54 °F - 72 °F
August
12 °C - 23 °C
54 °F - 73 °F
September
12 °C - 23 °C
54 °F - 73 °F
October
10 °C - 23 °C
50 °F - 73 °F
November
7 °C - 22 °C
45 °F - 72 °F
December
5 °C - 20 °C
41 °F - 68 °F
Available Accreditations
No accreditation are available.
Hospitals, Clinics and Medical Travel Agencies for Mexico
Top voted Providers are listed first. Feel free
to post a review
and
vote
for the provider you worked with. You can also
submit a new provider
, if you can't find one.
You can also check
Recently Discussed Providers
and place your questions to any Provider you want.
Pages