The Biggest Database For Clinics and Hospitals Worldwide
Listing 5029 medical institutions from 109 countries, with treatments, reviews, and contacts.
All Hospitals & Clinics

Find Clinics and Hospitals providing treatments you are looking for anywhere, filter them by location and treatment they offer.

Contact In One Click

Find the medical institutions' address, emails, phone numbers, request quotes, and talk to the institution's representatives just in one click.

Read Patient Reviews

Read reviews from patients that already had treatment in the medical institution you are interested in or leave a review to share your experience.

Compare Treatment Packages

Compare and find treatment packages published directly by the Clinics and Hospitals. Compare prices, and get treatment details.

Personalized Quotes

Get Personalized quotes and additional treatment information directly from Clinics and Hospitals representatives just in one click.

Treatment Articles

Find out the answers to your questions with price comparisons, patient treatment stories, and professional interviews.
B. K. Agarwal
about

Advancells

I am of 69 years of age and suffering from Diabetes Type-2 since 1990. I heard that stem cell therapy may be helpful in the treatment of Diabetes Type-2. I contacted several stem cell therapy centers...

3 weeks 4 days ago
Petr Venikov
about

LuxDen Dental Center

This is the worst dentist in the US. I have lost teeth due to his incompetence. This practice is FRAUD!!! Painful!!! and leads to health issues. Run!!! The will steal your money and your health.

4 weeks 22 hours ago
raphaels
about

Gözde Group of Hospitals is healthcare

WARNING: DO NOT GET SUCKED IN BY THE SALESPEOPLE ON WHATSAPP WHO SHOW YOU NICE ROOM PHOTOS AND GET YOU TO BOOK ASAP WITH "SPECIAL DEALS". This is a cattle hospital, a renovated one sure, but you're...

1 month 3 days ago
Kmpatient1
about

Avrasya Hospital

Dr.resitburakkayan gave me SYNMASTYA the rearest and most difficult complication to fix .My story is long and difficult. I've had my breast augmentation on 5th of April 2021. On the consultation...

1 month 1 week ago
Nurakalili J
about

Ng Teng Fong General Hospital

If u plan to go to this hospital their waiting time at A&E is ridiculous. U can forsee yourself seated there for 6-8hours. To be swab takes hour's,result out they don't update.They just let u sit...

1 month 2 weeks ago
lilacrown
about

Juaneda Fertility Center Mallorca

I have taken ivf treatment at Juaneda Palma clinic and unfortunately I do not recommend it at all. They have lack of technology, embryology and medical knowledge. Even though Dr. Gustavo has a very...

1 month 3 weeks ago
Been to a Hospital or a Clinic?
Today, millions of travelers are in need of medical help - and you can help them.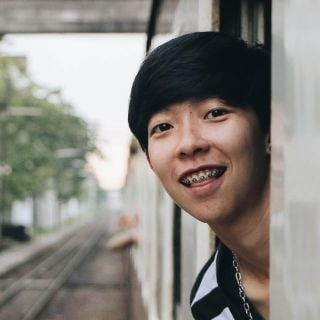 Top Rated Hospitals & Clinics
Top Medical Tourism Articles
Connect with your patients.
Claim your provider page for free access to reach out to your future patients.
International Clinics in Top Destination
Clinics Around The World Providing Top Treatments
Treatment Packages Published By Medical Institutions