Find your treatment abroad.
Choose Best Medical Destination

Read about medical destinations and advanced treatments in different countries.

Find Top Hospitals and Clinics

Search top Medical Institutions providing treatments you're looking for.

Contact Medical Institutions Easy

Discuss with representatives of Medical Institutions directly on the website.
Top Rated Hospitals & Clinics
Zee Saidi
about

Smile Infinity

very nice clinic, dentists are all specalized and professional, staff are very helpful and friendly. they are located in beirut, dubai, jeddah and others. thank you really for giving me the best...

23 hours 4 min ago
Zee Saidi
about

Ferrari Dental Clinic

qualified team of dentists, very professional team. one of the best clinics in lebanon and MENA.

23 hours 7 min ago
NOOR
about

Tongshantang Hospital

I have been to this fraud, deceit and scam hospital named Beijing Tonshantang Hospital of Traditional Chinese Medicine. They are nothing but making money out of the patients. These are some bunch of...

2 weeks 2 days ago
Paula Garcia
about

ISIDA IVF Clinic

Although two IVF attempts in other clinics were unsuccessful, in ISIDA we were lucky from the first try – thanks to thorough examination and preparation, plus positive attitude. I thank all the staff...

2 weeks 5 days ago
bablooc62
about

Tongshantang Hospital

FAKE HOSPITAL WITH FAKE SELF CLAIMED ONLINE AND INLINE DOCTORS .THEY FABRICATED TEST REPORS TO SHOW THE PROGRESS BUT YOU FIND LOOTED AFTER REACHING HOME AS THE REPORTS WERE FABRICATED TO GRAB THE...

3 weeks 6 days ago
Oleg Kazasky
about

Feskov Human Reproduction Group

We came to Clinic of Feskov in 2014, now namely "Feskov Human Reproduction Group". Tests showed my infertility. The process of treatment was lon but we selected VIP packet with unlimited IVF and...

1 month 2 weeks ago
Been to a Hospital or a Clinic?
Today, millions of travellers are in need of medical help - and you can help them.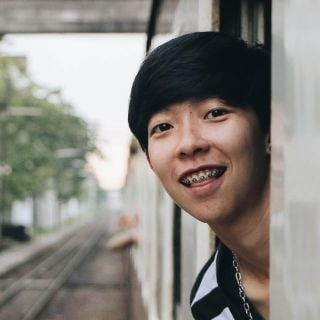 Connect with your patients.
Claim your provider page for free access to reach out to your future patients.