The Biggest Database For Clinics and Hospitals Worldwide
Listing 4968 medical institutions from 109 countries, with treatments, reviews, and contacts.
All Hospitals & Clinics

Find Clinics and Hospitals providing treatments you are looking for anywhere, filter them by location and treatment they offer.

Contact In One Click

Find the medical institutions' address, emails, phone numbers, request quotes, and talk to the institution's representatives just in one click.

Read Patient Reviews

Read reviews from patients that already had treatment in the medical institution you are interested in or leave a review to share your experience.

Compare Treatment Packages

Compare and find treatment packages published directly by the Clinics and Hospitals. Compare prices, and get treatment details.

Personalized Quotes

Get Personalized quotes and additional treatment information directly from Clinics and Hospitals representatives just in one click.

Treatment Articles

Find out the answers to your questions with price comparisons, patient treatment stories, and professional interviews.
Liza Strizh
about

Vitality Medical & Research Center

I was at Vitality in January 2021 and I'm happy with the results

2 days 3 hours ago
Manjinder
about

ADONIS - medical group of companies

Adonis has very professional approach and provides a service which is value for money

1 month 1 week ago
Door2312
about

Doctor Zen Hair Transplant and Esthetics Surgery

The rooms where they operate are not sanitizing, the beds are small and uncomfortable. Bad hygienic conditions. The staff was constantly changing, 4.5 boys, even unprofessional, were preparing to...

1 month 3 weeks ago
Tracey Heath
about

Mcan Health

I really got shocked once I see some negative reviews for these people. They are doing their best, they are even over qulified for a Turkish company. I chose them for multiple times, I met so many...

1 month 4 weeks ago
Tom W
about

King's College Hospital Dubai

A truly dismal and disappointing experience. I've had Executive medical checks in great hospitals in Hong Kong, Bangkok and Singapore - King's College was far below the standard. The good - the ECG...

2 months 1 day ago
James Evans
about

ADONIS - medical group of companies

I'm very satisfied with the medical service I received in the Adonis clinic. I visited their medical department of neuropathology in Kyiv to get a consultation. There were clarified all my questions...

2 months 6 days ago
Been to a Hospital or a Clinic?
Today, millions of travelers are in need of medical help - and you can help them.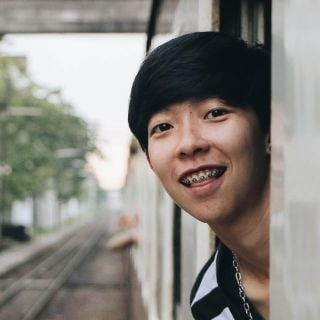 Top Rated Hospitals & Clinics
Top Medical Tourism Articles
Connect with your patients.
Claim your provider page for free access to reach out to your future patients.
International Clinics in Top Destination
Clinics Around The World Providing Top Treatments
Treatment Packages Published By Medical Institutions