The Biggest Database For Clinics and Hospitals Worldwide
Listing 5203 medical institutions from 110 countries, with treatments, reviews, and contacts.
All Hospitals & Clinics

Find Clinics and Hospitals providing treatments you are looking for anywhere, filter them by location and treatment they offer.

Contact In One Click

Find the medical institutions' address, emails, phone numbers, request quotes, and talk to the institution's representatives just in one click.

Read Patient Reviews

Read reviews from patients that already had treatment in the medical institution you are interested in or leave a review to share your experience.

Compare Treatment Packages

Compare and find treatment packages published directly by the Clinics and Hospitals. Compare prices, and get treatment details.

Personalized Quotes

Get Personalized quotes and additional treatment information directly from Clinics and Hospitals representatives just in one click.

Treatment Articles

Find out the answers to your questions with price comparisons, patient treatment stories, and professional interviews.
MM
about

King's College Hospital Dubai

Dr. Roberto Puxeddu took exceptional good care about my voice problem and precisely explained and evaluated my problem as a singer. The instrumentation was high technology with amazing images and I...

1 day 11 hours ago
Bella
about

Laser Skin Care Clinic Dubai

I visited Laser Skin Care Clinic Dubai for melasma treatment, and I am extremely satisfied with the results. The team of experts designed a personalized treatment plan for me, and their attention to...

2 days 10 hours ago
Khadijah
about

Dubai Cosmetic Surgery Clinic

I am incredibly grateful for the attention I received from everyone involved in my surgery process from beginning to end. They were open and attentive to my needs when I had breast augmentation at...

2 weeks 1 day ago
Isabell
about

Formé Clinic

I am very happy after the facelift operation. Dr Lhotsky is very professional, as is the entire staff at the Forme Clinic. I can only recommend them.

3 weeks 2 days ago
Jasmin
about

Dr. Islam Abdelkhalek clinic

I just want to thank Dr. Islam for changing my life. I almost reaching my ideal body weight after eight months of gastric sleeve. His follow up and care are amazing. I would highly recommend for...

3 weeks 5 days ago
Cindy
about

Dr. Islam Abdelkhalek clinic

Dr. Islam is an amazing surgeon I had my Gastric sleeve 3 months ago. Everything went smooth. The team is professional and the hospital was clean. I had regular follow up visits while I was in the...

4 weeks 7 hours ago
Been to a Hospital or a Clinic?
Today, millions of travelers are in need of medical help - and you can help them.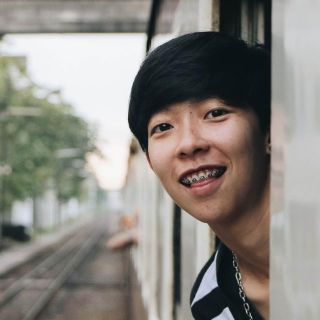 Top Rated Hospitals & Clinics
Top Medical Tourism Articles
Connect with your patients.
Claim your provider page for free access to reach out to your future patients.
International Clinics in Top Destination
Clinics Around The World Providing Top Treatments
Treatment Packages Published By Medical Institutions