Find your treatment abroad.
Choose Best Medical Destination

Read about medical destinations and advanced treatments in different countries.

Find Top Hospitals and Clinics

Search top Medical Institutions providing treatments you're looking for.

Contact Medical Institutions Easy

Discuss with representatives of Medical Institutions directly on the website.
Top Rated Hospitals & Clinics
HelenMaxwell
about

Monica Tadros, MD, FACS

I got rhinoplasty with Dr. Monica Tadros and I am SO happy with the result. She was so pleasant and the appointment was easy. I will definitely be returning :)

14 min 41 sec ago
Martin DL
about

Erdem Hospital

Terrible experience. I live in BArcelona, Spain, and went to their clinic for a hair transplant on october 2019. Everything was bad from the begining, i will detail some bad points but then i will...

1 week 6 days ago
Eric Johnson
about

Manhattan Medical Arts

I recently had my first appointment at Manhattan Medical Arts with Dr. Syra Hanif. I was amazed by her brilliant knowledge of every issue. She is a great listener and is very caring and patient.

3 weeks 2 days ago
Laila Sultan
about

Cairo Fertility Clinic

I can't express how happy I am that we decided to ring the clinic and check the -too good to be true-offer. From the very firs phone conversation to the last visit we ware treated fantastic! The...

3 weeks 3 days ago
Kristian RONCERO
about

Aek Hair Institute

I had my operation this week (Nov 2019). I had invested significant time doing research searching for a clinic with good practices and a reliable reputation. So after watching Dr. K's videos on...

1 month 2 weeks ago
ElizabethTorres
about

Redefine Healthcare

I've been a client of the Redefine Healthcare for 1yrs. The pain management doctors are great. Dr. Eric Freeman is wonderful! The front office staff in the Union Office is courteous and efficient. I...

1 month 3 weeks ago
Been to a Hospital or a Clinic?
Today, millions of travellers are in need of medical help - and you can help them.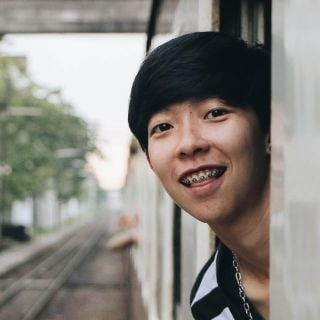 Connect with your patients.
Claim your provider page for free access to reach out to your future patients.
International Clinics in Top Destination
Clinics Around The World Providing Top Treatments
Biggest Medical Tourism Platform
MedicalTourism.Review helps patients around the world to search for information on treatments abroad. For patients that are looking for the most effective, affordable and accessible treatment, MedicalTourism.Review provides information on treatments and their qualities by international clinics and hospitals around the world. MedicalTourism.Review helps you find the treatment best suited for you.