The Biggest Database For Clinics and Hospitals Worldwide
Listing 5074 medical institutions from 109 countries, with treatments, reviews, and contacts.
All Hospitals & Clinics

Find Clinics and Hospitals providing treatments you are looking for anywhere, filter them by location and treatment they offer.

Contact In One Click

Find the medical institutions' address, emails, phone numbers, request quotes, and talk to the institution's representatives just in one click.

Read Patient Reviews

Read reviews from patients that already had treatment in the medical institution you are interested in or leave a review to share your experience.

Compare Treatment Packages

Compare and find treatment packages published directly by the Clinics and Hospitals. Compare prices, and get treatment details.

Personalized Quotes

Get Personalized quotes and additional treatment information directly from Clinics and Hospitals representatives just in one click.

Treatment Articles

Find out the answers to your questions with price comparisons, patient treatment stories, and professional interviews.
Shehnaaz Adam
about

King's College Hospital Dubai

Visited the ENT doctor, Roberto Puxeddu. With consult and nasal endoscopy I paid 1600AED. (Wish they told me during the appointment before what the endoscopy would cost almost 1000AED) He also...

1 month 3 days ago
Arun
about

Kims Al Shifa

Good treatment,..

1 month 6 days ago
Clinic Pan
about

PanClinic

Very Good!

1 month 1 week ago
Mitra Javan
about

Vithas Xanit International Hospital

Long time waiting for get in to consultation, WITH an appointment. Waiting more that one and half hour after the time of the appointment and still had to Waite for two other patients. Had to cancel...

1 month 1 week ago
Matthias Diego
about

Quiron Malaga Hospital

We went here with a dehydrated child that had vomited all day, most likely from food poisoning. Information on homepage mentioned they spoke Swedish, so we called them and immediately got in contact...

1 month 3 weeks ago
Hugo Lolilol
about

Estetik International

La pire clinique ! Le suivi post opératoire 0 ! Il vous abandonne à l'hôtel sans aucune visite d'une infirmière qui est censé changer le pansement chaque jour ( pansement inexistant car même après...

1 month 3 weeks ago
Been to a Hospital or a Clinic?
Today, millions of travelers are in need of medical help - and you can help them.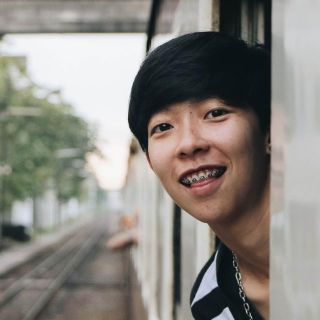 Top Rated Hospitals & Clinics
Top Medical Tourism Articles
Connect with your patients.
Claim your provider page for free access to reach out to your future patients.
International Clinics in Top Destination
Clinics Around The World Providing Top Treatments
Treatment Packages Published By Medical Institutions