The Biggest Database For Clinics and Hospitals Worldwide
Listing 5152 medical institutions from 110 countries, with treatments, reviews, and contacts.
All Hospitals & Clinics

Find Clinics and Hospitals providing treatments you are looking for anywhere, filter them by location and treatment they offer.

Contact In One Click

Find the medical institutions' address, emails, phone numbers, request quotes, and talk to the institution's representatives just in one click.

Read Patient Reviews

Read reviews from patients that already had treatment in the medical institution you are interested in or leave a review to share your experience.

Compare Treatment Packages

Compare and find treatment packages published directly by the Clinics and Hospitals. Compare prices, and get treatment details.

Personalized Quotes

Get Personalized quotes and additional treatment information directly from Clinics and Hospitals representatives just in one click.

Treatment Articles

Find out the answers to your questions with price comparisons, patient treatment stories, and professional interviews.
julienbergeret
about

Implant Studio Clinic - Digital Dentistry - Bucharest

Great clinic with top equipment. I highly reccomend the doctors that took care of me and my wife (Dr. Al Kebsi an Dr. Briahna). We had complete maxilla dental implant with sameday teeth and...

2 hours 27 min ago
Binyam Bekele
about

Heva Clinic Hair Transplantation & Dental Treatments

I flew all the way from Addis Ababa, Ethiopia to do hair transplant for my head at Heva Clinic in Istanbul and I say no regret. Their staff is very professional and made me feel very comfortable the...

5 days 3 hours ago
Liam Oz
about

Heva Clinic Hair Transplantation & Dental Treatments

I had a hair transplant procedure at HEVA almost a year ago, and I must say that I'm very impressed with the final results. As someone who has always struggled with hair loss, I was a bit nervous...

5 days 3 hours ago
Veronica
about

Formé Clinic

After three kids, I had to have mommy makeover surgery. My breasts were saggy and I had a lot of excess skin on my belly. Dr Benes did an amazing job and he made my body look nice again. Although the...

6 days 13 hours ago
Martha
about

Dubai Cosmetic Surgery Clinic

This year, I underwent a facelift, and everything went according to plan. A lot of care was taken during the procedure. Excellent aftercare was also provided.

1 week 1 day ago
Sara Kh 1
about

American Stem Cell Therapy Dubai

Professional service, great location as stem cell therapy is a new method , at the first I was afraid to go through it , but I was more afraid to do surgery with lots of pain, side effects and long...

1 week 2 days ago
Been to a Hospital or a Clinic?
Today, millions of travelers are in need of medical help - and you can help them.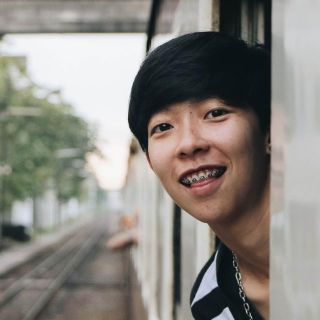 Top Rated Hospitals & Clinics
Top Medical Tourism Articles
Connect with your patients.
Claim your provider page for free access to reach out to your future patients.
International Clinics in Top Destination
Clinics Around The World Providing Top Treatments
Treatment Packages Published By Medical Institutions