The Biggest Database For Clinics and Hospitals Worldwide
Listing 4787 medical institutions from 108 countries, with treatments, reviews, and contacts.
All Hospitals & Clinics

Find Clinics and Hospitals providing treatments you are looking for anywhere, filter them by location and treatment they offer.

Contact In One Click

Find the medical institutions' address, emails, phone numbers, request quotes, and talk to the institution's representatives just in one click.

Read Patient Reviews

Read reviews from patients that already had treatment in the medical institution you are interested in or leave a review to share your experience.

Compare Treatment Packages

Compare and find treatment packages published directly by the Clinics and Hospitals. Compare prices, and get treatment details.

Personalized Quotes

Get Personalized quotes and additional treatment information directly from Clinics and Hospitals representatives just in one click.

Treatment Articles

Find out the answers to your questions with price comparisons, patient treatment stories, and professional interviews.
Kim Howlett
about

Mcan Health

It was just amazing after I have been botched by Brit docs here, I am beyond happy now with my results!

1 day 8 hours ago
Palomam
about

Op. Dr. Nezih Durmazlar

Hola después de mucho investigar y buscar opciones luego de mi esposo y yo obtener la noticia de que no podríamos tener hijos de manera normal, hicimos nuestra tarea de buscar opciones un vitro que...

3 days 12 hours ago
Doranella
about

Op. Dr. Nezih Durmazlar

For many years we have struggled on gettıng pregnant, we had tried 6 attempts before meeting with Dr. Nezih, and let me tell you the struggle has been real. My husband and I where ready to give up,...

3 days 12 hours ago
Dhawal Palande
about

King's College Hospital Dubai

Great Doctors, modern setup

1 week 1 day ago
AlysonEllis
about

Manhattan Women's Health & Wellness

I highly recommend this place nice, clean, and friendly!

1 week 6 days ago
Volkan Mercan
about

NCR International Hospital

Firstly I would like to present my greatings to one of hospital doctor who is Mr Sari at the Urology department. I had a very huge pain in my kidney because of kidney stone. Thanks to successful...

4 weeks 8 hours ago
Been to a Hospital or a Clinic?
Today, millions of travellers are in need of medical help - and you can help them.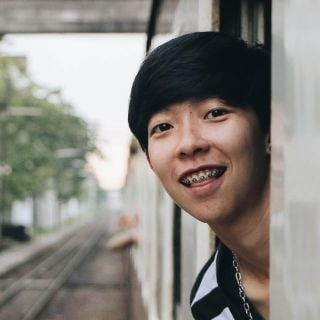 Top Rated Hospitals & Clinics
Top Medical Tourism Articles
Connect with your patients.
Claim your provider page for free access to reach out to your future patients.
International Clinics in Top Destination
Clinics Around The World Providing Top Treatments
Treatment Packages Published By Medical Institutions