The Biggest Database For Clinics and Hospitals Worldwide
Listing 5116 medical institutions from 110 countries, with treatments, reviews, and contacts.
All Hospitals & Clinics

Find Clinics and Hospitals providing treatments you are looking for anywhere, filter them by location and treatment they offer.

Contact In One Click

Find the medical institutions' address, emails, phone numbers, request quotes, and talk to the institution's representatives just in one click.

Read Patient Reviews

Read reviews from patients that already had treatment in the medical institution you are interested in or leave a review to share your experience.

Compare Treatment Packages

Compare and find treatment packages published directly by the Clinics and Hospitals. Compare prices, and get treatment details.

Personalized Quotes

Get Personalized quotes and additional treatment information directly from Clinics and Hospitals representatives just in one click.

Treatment Articles

Find out the answers to your questions with price comparisons, patient treatment stories, and professional interviews.
PROF. KAMAU
about

ISIDA-IVF Clinic

Bring Back Lost Love Spell Caster Johannesburg South Africa +27738183320 Voodoo SpellCaster Randfontein, Krugersdorp, Weltervreden Park, Honeydew, Roodepoort/Muldersdrif New York Psychic Love Spells...

18 hours 2 min ago
Joanna
about

Formé Clinic

I never thought I'd have a nice tummy again, but Dr Dychus has golden hands. He did a fantastic job helping me get rid of that ugly extra skin after I lost so much weight. Brilliant result and I am...

3 days 22 hours ago
hadley
about

Dubai Cosmetic Surgery Clinic

Really a great experience at Dubai Cosmetic Surgery Clinic in dubai. I have done my Chin Augmentation in dubai at this clinic and the Results are Amazing. I am so happy and satisfed with my new look...

4 days 1 hour ago
Morrigan
about

Smile Dental Turkey

Smile Dental gave me ugly crowns and gum disease. Before visiting I had crooked teeth with an overbite, and while Smile Dental made my teeth straight they made the overbite so much worse and the...

2 weeks 2 days ago
ellabrownte
about

South Nassau Dental Arts

Great experience on my first trip. Friendly, fast, clean, and accommodating! Couldn't ask for more.

3 weeks 12 hours ago
fabry
about

Doctor Zen Hair Transplant and Esthetics Surgery

First, my experience with Dr. Zen Clinic was very disappointing. Before my trip, I was texting with this dude called Jihed. He gave me all the details before the surgery, so everything was clear. So...

3 weeks 1 day ago
Been to a Hospital or a Clinic?
Today, millions of travelers are in need of medical help - and you can help them.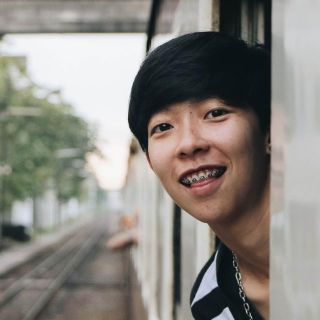 Top Rated Hospitals & Clinics
Top Medical Tourism Articles
Connect with your patients.
Claim your provider page for free access to reach out to your future patients.
International Clinics in Top Destination
Clinics Around The World Providing Top Treatments
Treatment Packages Published By Medical Institutions