The Biggest Database For Clinics and Hospitals Worldwide
Listing 5029 medical institutions from 109 countries, with treatments, reviews, and contacts.
All Hospitals & Clinics

Find Clinics and Hospitals providing treatments you are looking for anywhere, filter them by location and treatment they offer.

Contact In One Click

Find the medical institutions' address, emails, phone numbers, request quotes, and talk to the institution's representatives just in one click.

Read Patient Reviews

Read reviews from patients that already had treatment in the medical institution you are interested in or leave a review to share your experience.

Compare Treatment Packages

Compare and find treatment packages published directly by the Clinics and Hospitals. Compare prices, and get treatment details.

Personalized Quotes

Get Personalized quotes and additional treatment information directly from Clinics and Hospitals representatives just in one click.

Treatment Articles

Find out the answers to your questions with price comparisons, patient treatment stories, and professional interviews.
MedCare Ukraine
about

Gryshchenko Clinic - IVF (GC-IVF)  

Our clients got quick and professional help at the Gryshchenko Clinic, doing IVF Program with Egg Donation. Highly recommended.

1 week 9 min ago
SH
about

Gözde Group of Hospitals is healthcare

Flew here booked with this company for gastric surgery. On arrival, was horrified at the state of the hospital... it was like something out of a horror movie. The bed covers were stained, the...

1 week 1 day ago
emirhan basyurt
about

Acibadem Healthcare Group

I am really glad to write on Bodrum Acibadem gold centre clinic because the care we received from the staff was really awesome. They were patient enough to listen us and solving our issues. Dr...

1 week 5 days ago
Alina Roman
about

Estetik International

I want to express my experience from the point of view of the conversation I had on both Instagram and WhatsApp. My firs message was left on Instagram "on card a supposed manager" indicated me to...

1 month 1 week ago
B. K. Agarwal
about

Advancells

I am of 69 years of age and suffering from Diabetes Type-2 since 1990. I heard that stem cell therapy may be helpful in the treatment of Diabetes Type-2. I contacted several stem cell therapy centers...

2 months 2 weeks ago
Petr Venikov
about

LuxDen Dental Center

This is the worst dentist in the US. I have lost teeth due to his incompetence. This practice is FRAUD!!! Painful!!! and leads to health issues. Run!!! The will steal your money and your health.

2 months 3 weeks ago
Been to a Hospital or a Clinic?
Today, millions of travelers are in need of medical help - and you can help them.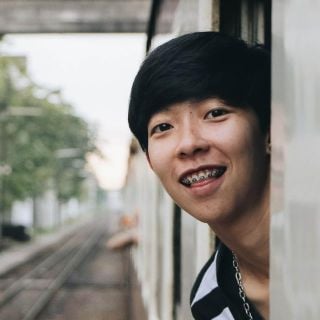 Top Rated Hospitals & Clinics
Top Medical Tourism Articles
Connect with your patients.
Claim your provider page for free access to reach out to your future patients.
International Clinics in Top Destination
Clinics Around The World Providing Top Treatments
Treatment Packages Published By Medical Institutions