The Biggest Database For Clinics and Hospitals Worldwide
Listing 5284 medical institutions from 110 countries, with treatments, reviews, and contacts.
All Hospitals & Clinics

Find Clinics and Hospitals providing treatments you are looking for anywhere, filter them by location and treatment they offer.

Contact In One Click

Find the medical institutions' address, emails, phone numbers, request quotes, and talk to the institution's representatives just in one click.

Read Patient Reviews

Read reviews from patients that already had treatment in the medical institution you are interested in or leave a review to share your experience.

Compare Treatment Packages

Compare and find treatment packages published directly by the Clinics and Hospitals. Compare prices, and get treatment details.

Personalized Quotes

Get Personalized quotes and additional treatment information directly from Clinics and Hospitals representatives just in one click.

Treatment Articles

Find out the answers to your questions with price comparisons, patient treatment stories, and professional interviews.
michael cirnu 1
about

Jewish General Hospital

My mother has been admitted as patient at Orthopedics department at Jewish General Hospital _ Montreal. She requires 24 hours care and today, while visiting her, I was impressed by the excellent care...

23 min 27 sec ago
Rashida
about

Dubai Cosmetic Surgery Clinic

I recently had the Kybella treatment at Dubai Cosmetic Surgery Clinic, and I couldn't be happier with the results. From the initial consultation to the final follow-up, the entire experience was...

11 hours 36 min ago
Nikoli Afina
about

IMED Valencia

I have visited this hospital for spine injury treatment, and I have had the investigation and my Physical Therapy treatment, the process was not easy. POSITIVES 1. The neurologist sent me for...

6 days 3 hours ago
Nikoli Afina
about

Quironsalud Medical Center Mercado de Colon

I currently go to this hospital for treatments, I like that is close to me, and the overall experience is positive. I did have some difficulties scheduling appointments in the past, as they promised...

6 days 3 hours ago
Nikoli Afina
about

Vithas València Consuelo Hospital

I have visited multiple specialists in this hospital and the experience was different, you do need to find good specialists in the hospital. However, I could not find English-speaking specialists,...

6 days 5 hours ago
Kontz
about

Laser Skin Care Clinic Dubai

The Eximia treatment is pure magic! Bid farewell to cellulite and saggy skin. This cutting-edge therapy left my skin tighter, smoother, and positively rejuvenated. The staff's expertise and warm...

3 weeks 1 day ago
Been to a Hospital or a Clinic?
Today, millions of travelers are in need of medical help - and you can help them.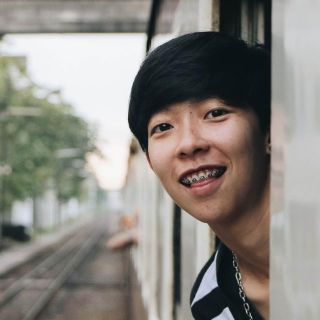 Top Rated Hospitals & Clinics
Top Medical Tourism Articles
Connect with your patients.
Claim your provider page for free access to reach out to your future patients.
International Clinics in Top Destination
Clinics Around The World Providing Top Treatments
Treatment Packages Published By Medical Institutions