The Biggest Database For Clinics and Hospitals Worldwide
Listing 4989 medical institutions from 109 countries, with treatments, reviews, and contacts.
All Hospitals & Clinics

Find Clinics and Hospitals providing treatments you are looking for anywhere, filter them by location and treatment they offer.

Contact In One Click

Find the medical institutions' address, emails, phone numbers, request quotes, and talk to the institution's representatives just in one click.

Read Patient Reviews

Read reviews from patients that already had treatment in the medical institution you are interested in or leave a review to share your experience.

Compare Treatment Packages

Compare and find treatment packages published directly by the Clinics and Hospitals. Compare prices, and get treatment details.

Personalized Quotes

Get Personalized quotes and additional treatment information directly from Clinics and Hospitals representatives just in one click.

Treatment Articles

Find out the answers to your questions with price comparisons, patient treatment stories, and professional interviews.
Shablie Garcia
about

Circle Dental Group

I have been to numerous dentists for the past 25 years, from California to Arizona. And I have had unsatisfactory results each and every single time. I couldn't even add up a figure even if I tried...

2 weeks 4 days ago
ameer kobani
about

Gözde Group of Hospitals is healthcare

These pirates take your money and never return. I paid them towards a deposit for a surgery but they "illegally" made it non-refundable because they didn't observe the 14-days cooling off period...

1 month 5 days ago
Robert Muick
about

Circle Dental Group

On September of 2019 Went to Circle Dental for crowns to be place on pepaired margins lower incisors. Dr. Denise ground down margins and took impressions top and bottom. She left impressiopn material...

1 month 6 days ago
Linda McMillan
about

American Hospital Istanbul

I chose The American Hospital beceause I believed I'd get a higher level of service and be able to communicate in English. This came with a higher price tag, but it seemed to be worth it. The...

1 month 4 weeks ago
Liza Strizh
about

Vitality Medical & Research Center

I was at Vitality in January 2021 and I'm happy with the results

2 months 2 weeks ago
Manjinder
about

ADONIS - medical group of companies

Adonis has very professional approach and provides a service which is value for money

3 months 3 weeks ago
Been to a Hospital or a Clinic?
Today, millions of travelers are in need of medical help - and you can help them.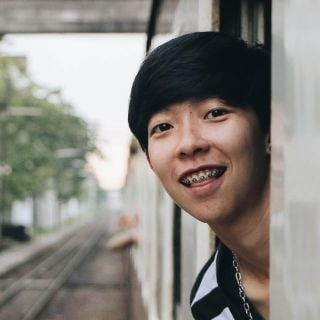 Top Rated Hospitals & Clinics
Top Medical Tourism Articles
Connect with your patients.
Claim your provider page for free access to reach out to your future patients.
International Clinics in Top Destination
Clinics Around The World Providing Top Treatments
Treatment Packages Published By Medical Institutions