The Biggest Database For Clinics and Hospitals Worldwide
Listing 5002 medical institutions from 109 countries, with treatments, reviews, and contacts.
All Hospitals & Clinics

Find Clinics and Hospitals providing treatments you are looking for anywhere, filter them by location and treatment they offer.

Contact In One Click

Find the medical institutions' address, emails, phone numbers, request quotes, and talk to the institution's representatives just in one click.

Read Patient Reviews

Read reviews from patients that already had treatment in the medical institution you are interested in or leave a review to share your experience.

Compare Treatment Packages

Compare and find treatment packages published directly by the Clinics and Hospitals. Compare prices, and get treatment details.

Personalized Quotes

Get Personalized quotes and additional treatment information directly from Clinics and Hospitals representatives just in one click.

Treatment Articles

Find out the answers to your questions with price comparisons, patient treatment stories, and professional interviews.
ilovemariya
about

Amel Dental Clinic

I have decided to get the Invisalign (transparent braces, invisible aligners) because regular braces wouldn't work in my case. I came to Amel Dental clinic and was surprised by the size, spaciousness...

3 min 51 sec ago
Maja Jocic
about

King's College Hospital Dubai

On July 20th 2021 I went to The King's College Hospital in Dubai to do COVID PCR test for the trip. The nurse at the drive through who came to take swabs from me and my son was asked to be gentle and...

2 days 19 hours ago
henryobrien
about

Manhattan Foot Specialists

The staff is personable and efficient. The clinic is bright and clean, impeccably designed. The doctors are super talented. Recommend to visit this clinic!

2 weeks 1 day ago
Chaz Hector
about

Chiangmai Ram Hospital

Today (07.07.21) I went to the Chiangmai Ram Health Centre to get a free flu vaccine through my school (I am a teacher) health insurance provider. A colleague of mine had gone a few days earlier and...

3 weeks 1 day ago
Kari Barnum
about

German Heart Centre

The staff at German Heart Center was amazing! Friendly, informative and just great! They answered emails and WhatsApp questions quickly and it was so easy to make appt! Dr. Gregawy took time to talk...

1 month 2 hours ago
Richard Home
about

Da Vinci Dental Clinic

I'm giving this company one star as I'm unable to give zero! I visited today to have an appointment to have some Inplants, I was given a form to fill out. Whilst filling out the form, it states that...

1 month 5 days ago
Been to a Hospital or a Clinic?
Today, millions of travelers are in need of medical help - and you can help them.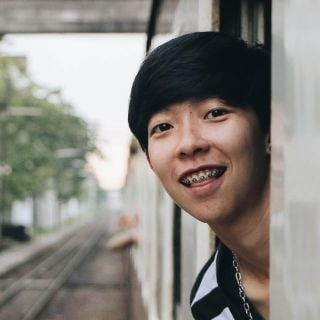 Top Rated Hospitals & Clinics
Top Medical Tourism Articles
Connect with your patients.
Claim your provider page for free access to reach out to your future patients.
International Clinics in Top Destination
Clinics Around The World Providing Top Treatments
Treatment Packages Published By Medical Institutions