Health Tourism in Turkey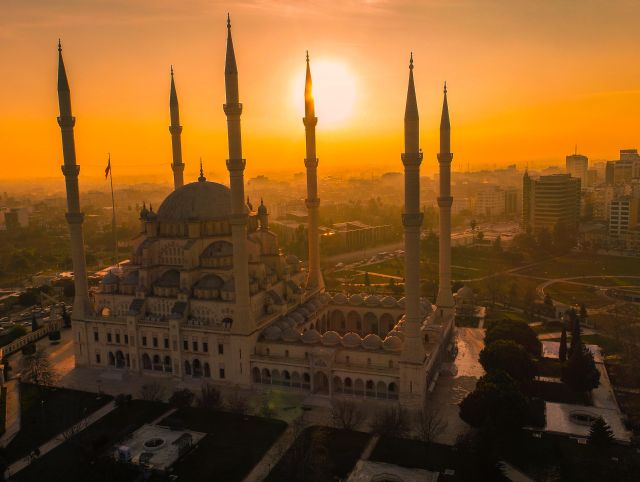 In this article you will find answers for:
Turkey's Healthcare System

Hospitals in Turkey

Medical Services in Turkey

Hair Transplant in Turkey 

Safety in Turkey
Turkey offers natural beauty, unforgettable experiences and warm hospitality making every tourist feel like they are home on two continents.
Why Turkey for Medical Tourism?
Until 2016, Turkey continued to assert its dominance as a major medical tourism destination in West Asia. A record of 360,000 foreign patients visited the country in 2014 and 308,000 the year before. Turkey provides high-quality facilities for medical and wellness services and has become a choice destination for medical tourists coming from the Middle East, North Africa, Central Asia and the Balkans. Turkey offers less expensive treatments, 40% to 50%, than its primary regional competitors Germany and the United Arab Emirates.
The growth of medical tourism in Turkey was on a fast path until several events in 2015/16 that seriously hit the industry. Strained diplomatic relations with Israel and the 2015 Russian Sukhoi Su-24 shoot-down took their toll. A campaign of diplomatic rapprochement with Israel and Russia was launched to help boost weak tourist numbers, but the terrorist attack at Istanbul's busy Ataturk Airport and the subsequent failed military coup were devastating setbacks.
Turkey's Healthcare System
In preparation for joining the European Union, Turkey's government and private healthcare institutions are conducting the strict implementation of the highest quality, advanced technology, and medical standards. The Ministry of Health, along with an Independent Turkish Medical Association determine the local standards and guidelines that are followed by hospitals, healthcare facilities, and medical practitioners. 
The Turkish Ministry of Health owns nearly 55% of Turkey's more than 1200 hospitals. The remainder is owned by universities, private companies, and foreign entities. Many hospitals have local and international accreditation including the Joint Commission International (JCI), the Joint Commission on Accreditation of Healthcare Organizations (JACHO), International Organization for Standardization (ISO), and affiliations with Western medical groups and facilities. 
Most hospitals in Turkey have some English-speaking doctors and medical staff and are certified by the Turkish Medical Association. Many are members of specific medical fields' organizations, including the Turkish Society of Cardiovascular Surgery, Turkish Gynecologist & Obstetric Association, Turkish Orthopedic, and Traumatology Association, Turkish Dental Association, Turkish Plastic Reconstructive & Aesthetic Surgery Society, and others.
Best Hospitals for Medical Tourism in Turkey
Turkey has more than 47 Joint Commission International (JCI) accredited medical facilities. Some hospitals are affiliated with the best US medical providers such as the Harvard Medical School, Johns Hopkins Medicine, and others. Hospitals catering to medical tourists in Turkey have implemented the latest medical technologies and employ board-certified staff, with over 35% of physicians trained in Western countries. 
Available Medical Services in Turkey
The hospitals and healthcare facilities in Turkey offer a wide array of procedures and services for medical travelers, which include, but are not limited to the following:
Ophthalmology
Orthopedics
Oncology
Transplantation
Dentistry
Cosmetic and Plastic surgery
Fertility and Sterility
General and Aesthetic Dentistry
Obesity and Bariatric Surgery
Renal Dialysis
Hair Transplant in Turkey
Turkey is a global leader in the provision of hair transplants due to the high quality of service provided and the affordability of the procedures. Hair transplants in Turkey cost from $1,700 up to around $3,000 – $4,500, the price will depend on the treatment provided. The cost is usually determined by the number of grafts needed during the transplant procedure. FUE (follicular unit extraction) treatments are the most common. Most clinics advertise at least 6,000 to 7,000 hair grafts for the prices noted above.
Is Turkey Safe?
The primary safety concern for tourists traveling to Turkey, especially to Istanbul, Ankara, and other cities is terrorism. The most significant events of 2016 were bomb attacks, unrest in the southeast of the country and a violent coup attempt, followed by mass arrests. In June, suspected Islamic State (ISIS) militants killed 45 and injured many more in an attack on Istanbul's main Atatürk airport. The last major attack, by a soldier of the Islamic State, targeted a nightclub in Istanbul in the early hours of New Year's Day, 2017. 
Tourists should always be vigilant, particularly in the cities. Avoid all demonstrations and leave the area if one develops. The police may not be much help. Their English is poor and the department has suffered from corruption and bribery. 
Turkey Quick Facts
Capital: Ankara

Population: 74.93 million
Major infectious diseases: cholera, malaria, hepatitis A, typhoid fever, dengue fever, filariasis, leishmaniasis, onchocerciasis, toxoplasmosis, HIV/AIDS, hepatitis B, amebiasis, and diphtheria.
Degree of risk: high risk of terrorist attacks
Passport validity: Six months beyond the date of entry
Mandatory Vaccinations:  required: none; recommended: routine immunizations: measles-mumps-rubella (MMR) vaccine, diphtheria-tetanus-pertussis vaccine, varicella (chickenpox) vaccine, polio vaccine, hepatitis A, hepatitis B, typhoid, rabies, and malaria.
Currency: Turkish lira
Currency restrictions for entry: none; exit: 25,000 Turkish lira or 10,000 euros (or equivalent)
Emergency Telephone Numbers:  

Medical emergency / Ambulance: 112
Police: 155
Fire: 110 
Coastguard: 158 
Missing child / Women's helpline: 183
Cities
Weather Description
Turkey is a large country with a variety of geographical regions and climates. It is a year-round destination. The tourist high season is from mid-June through mid-September, however, Spring and Fall are the best seasons to travel. The sun is warm and skies are generally clear with mild to warm temperatures and some rain. July is the hottest month in Istanbul with an average temperature of 24°C and the coldest is February at 6° C.
Available Accreditations
Hospitals, Clinics and Medical Travel Agencies for Turkey
Top voted Providers are listed first. Feel free
to post a review
and
vote
for the provider you worked with. You can also
submit a new provider
, if you can't find one.
You can also check
Recently Discussed Providers
and place your questions to any Provider you want.