Smile Dental Turkey
Dental Clinic in Antalya, Turkey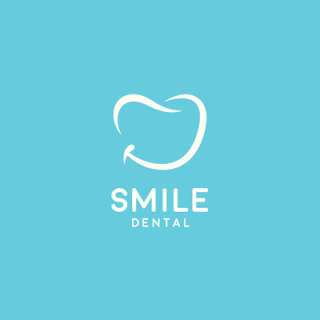 Top Specialities:
Represented by:
This clinic has a representative.
Provider Category
Provider Type
Dental Clinic
Location
Address
Şirinyalı Mahallesi, Özgür Apt Şirinyalı Mah, 07160 Muratpaşa/Antalya Turkey
Turkey
Description
At Smile Dental Turkey, we are a dental clinic that specializes in family dentistry and cosmetic procedures. Our experienced team is dedicated to helping every patient achieve a healthy, attractive smile that boosts their confidence and overall well-being. As a leading provider of cosmetic dentistry in Antalya, we have completed thousands of smile makeovers and take great pride in seeing our patients leave our clinic with big, confident grins. We believe that everyone deserves to feel good about their smile, and we are dedicated to helping our patients achieve their oral health goals.
If you are in need of affordable denture options and are looking for a medical clinic that offers a welcoming, spa-like atmosphere, look no further than Smile Dental Turkey in Antalya. Our team is dedicated to listening to your goals and desires, and we are committed to going the extra mile to ensure that you have the best possible dental experience. As a walk-in centre, we are always ready to welcome new patients and offer superior value and results. At Smile Dental Turkey, you can trust that your needs and comfort will always come first.
At our clinic, we offer a range of advanced dental procedures to help our patients achieve optimal oral health. If you are in need of dental implants, a dental bridge, veneer teeth, or a dental crown, our team of skilled professionals is here to help. Our oral surgeon, a dental specialist with years of additional training, is trained in the placement of brand-name implants such as Straumann and Nobel Biocare, ensuring that you receive the highest quality care possible. Whether you are in need of oral surgery or other advanced dental procedures, you can trust that our team is equipped to handle your needs with skill and expertise.
Our clinic has a health tourism certificate and member of the Turkish Dental Association Also our clinic has ISO9001 certificate standards.
 
Official URL
Our Partners
Medical Tourism Insurance Companies:
No insurance companies as partners specified yet.
Medical Tourism Travel Agencies:
There are no partners yet.
Packages, Promos & Coupons
Address
Şirinyalı Mahallesi, Özgür Apt Şirinyalı Mah, 07160 Muratpaşa/Antalya Turkey
Mehmet Uyaroviç
represents
Smile Dental Turkey
and will reply to all your messages in a while.