Dental Travel Ukraine With UA Destination
For those who are looking for dental procedures abroad or considering going to Ukraine for dentistry, we have asked a couple of questions to Nataliia Blyzniuk who is representing UA Destination Medical travel Agency on the MTR website.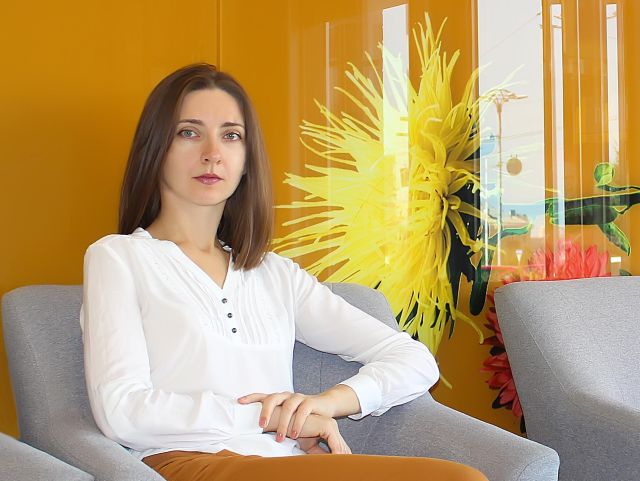 My name is Nataliia Blyzniuk. I am the CEO and co-founder of UA Destination (UA stands for Ukraine). It was formed with a simple objective – to help medical travelers get high-quality healthcare in Ukraine.
My mother is a doctor and she wanted me to study medicine too. But I chose languages and economics. After years of working for international companies, I have come up with an idea for this project.
And I genuinely like what I'm doing now. Medical tourism is a great option if you want to help other people and see the impact your work has on individuals and their families.
However, without my team, without all the people around me, I couldn't move forward.
What Are the Top Dental Procedures People Usually Do in Ukraine?
Ukrainian dental clinics offer a variety of dental treatments, including preventative dentistry, cosmetic dentistry, restorative dentistry, and orthodontic care. Dental implants, crowns, dentures, and veneers are the most popular dental procedures with international patients seeking affordable dental work in Ukraine.
One of the most sought-after procedures among medical travelers setting out to Ukraine is dental implantation. Everyone knows that it is not a cheap procedure. The cost depends on many factors, including the material used to make the implant and the number of implants. If any additional procedure such as bone grafts, extractions or sinus lift is vital, needless to say, the cost will be higher. In addition to this, to understand the cost it must be stressed that each implant consists of 3 parts: the implant, the abutment, and the crown.
Interested in dentistry in other destinations? Read about Dental Tourism In Hungary for alternative options.
How Much are Dental Implants in Ukraine
Cost: To help you achieve a healthy smile, we offer affordable implants starting as low as $585 per tooth. This price includes the implant and the abutment. The cost of the crown starts at $100.
Treatment: The treatment process is usually accomplished in two stages. During the first stage, you will be required to spend 3-5 days in Kyiv. The second stage will take place approximately three months later and will take you 5-7 days.
Removable Dentures Cost in Ukraine
Cost: One of the most economical options for replacing teeth is removable dentures. The cost of dentures varies according to the type, for instance, plastic dentures go from $150, and budget dentures from $210.
Treatment: This procedure will take up to 7 days to be completed.
For root canal treatment, you will pay from $24 to $49, as it depends on how many root canals there are in the tooth.
Dental Fillings Cost in Ukraine
Cost: Dental fillings will run you $26-$40, depending on the stage of tooth decay.
Treatment: 3-5 days will be needed for the procedure.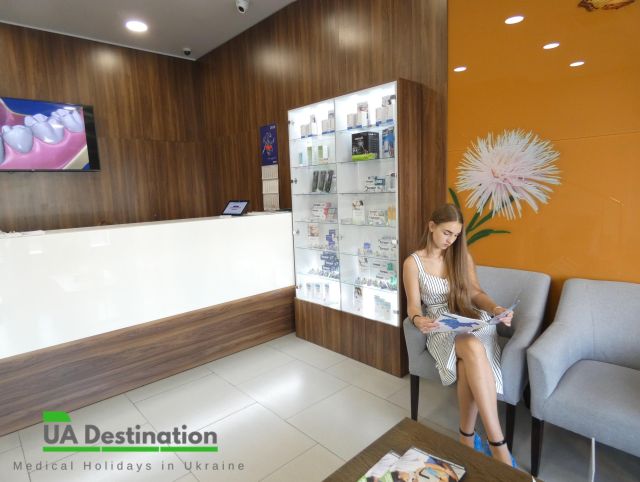 As I have already mentioned, along with dentistry our work encompasses plastic and reconstructive surgery, gastroenterology, eye surgery, dermatology, urology, proctology and other treatments. At UA Destination, we aim to keep our clients satisfied by providing superb services for reasonable prices.
Why Choose Dental Treatment in Ukraine?
Dental tourism is currently growing incredibly quickly in Ukraine, first and foremost, due to the development of private-sector healthcare. Also, medical tourism, as a whole, begins to gather momentum in the country, while the Government is actively working at an entirely new system of healthcare to meet international standards.
We are happy that people start noticing that our country offers top-quality dental work. There are a lot of reasons why you should choose Ukraine for your dental care. Here are some of them:
1. Price and quality. Dentistry in Ukraine is much cheaper compared to the USA, Europe or the UK. A lot of clinics are outfitted with state-of-the-art equipment. But it should be mentioned that affordable dental prices do not mean low quality but simply depend on the cost of living. Apart from low healthcare prices, you will be able to afford first-class accommodation and transport in Ukraine.
2. Professionals. Ukraine can boast of well-educated and professional dentists. Some of them are trained in Europe and the USA. And what is also important, they can speak good English.
3. Holiday activities. There are many reasons to visit Ukraine, the second-largest country in Europe. You will be astonished by the beauty of nature. In the south, the country is washed by the Black Sea and the Sea of Azov. The Carpathian Mountains which are considered to be the Green Pearl of Ukraine attract tourists all year round.
Kyiv, the capital of Ukraine, is a beautiful and exciting city with amazing sights, attractions, and activities. Located just a few hours flight away from major European capitals it is a perfect holiday destination.
Looking for information on Dentistry? Check out our detailed guide.
From What Countries People Usually Come for Treatment in Ukraine?
Most health tourists who travel to Ukraine for medical purposes come from the USA and the UK. An increasing number of travelers from Israel and European countries also choose Ukraine as a medical tourism destination.
What to do Before Going to the Dentist in Ukraine?
Without any doubt, going abroad for treatment is both exciting and scary. Also, traveling can be rather expensive. And no matter where you travel for medical purposes, you need things to work out at your first visit.
These points should help you get prepared for the trip:
Find out as much as you can online about your dentist or clinic, and check reviews from previous patients.
Learn more about the risks associated with procedures and the guarantee provided by the clinic.
Make sure you have all the information about the procedures and materials used by your dentist.
Learn if your procedures require specific preparation.
Double-check that your medical records are up-to-date.
Clarify all costs related to your dental work.
Remember that not everyone speaks English in Ukraine and clarify if your dentist can speak the language.
Bring a family member or a friend to support you if possible.
Discuss the possibility to get a refund from the insurance provider if you are eligible for a refund.
If you find it somewhat complicated, UA Destination will help you get ready for your dental treatment in Ukraine.
What Happens if There is a Treatment Problem?
It should be noted that every surgery involves some risks. They can be associated with anesthesia, surgery, infection, and failure to heal. But when things do go wrong, it is a disaster for both patients and doctors.
It is therefore essential that before undergoing procedures patients get all information about the risks. The parties involved should discuss responsibilities, guarantees, compensation, and extra payments in case of emergency.
We believe that good doctor-patient communication facilitated by UA Destination will help prevent and resolve conflicts.
Dental Vacation With UA Destination?
Today UA Destination is an effective small team of committed and talented individuals, including experts in Marketing, Medicine, and Travel. The passion, persistence, energy, time, and commitment that we have put into our work continue throughout the second year. I am very proud of the team and the hard work we have been doing together.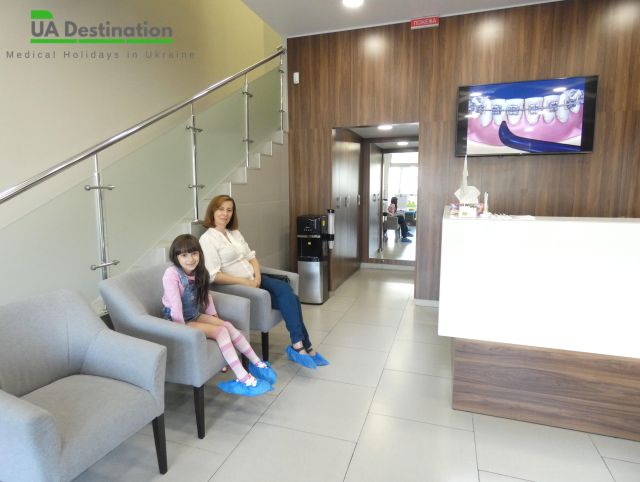 So, what do we offer?
We do our best to make medical travel to Ukraine easy and comfortable, managing it from the first communication until the return journey to the home country.
Cooperating with a vast range of medical providers, we offer dental work, plastic and cosmetic surgery, orthopedics, eye surgery, rehabilitation, and other treatments.
We strive to become the most trusted medical travel facilitator that offers the safest care and the best values.
Find dental packages offered by clinics worldwide on our Dental Packages page.
Country Reference
Services