Your Patient Acquisition Solution
Discover how our medical tourism platform can help you reach a global audience, generate high-quality patient leads, and establish a strong online presence.
Introducing MedicalTourism.Review (MTR), your gateway to transforming how you engage with the world of medical travel. As a medical institution representative, you're not just looking for exposure - you need the right exposure. At MTR, we provide the platform and tools you need to enhance your online presence, reach out to patients actively seeking treatment, and generate high-quality leads that convert.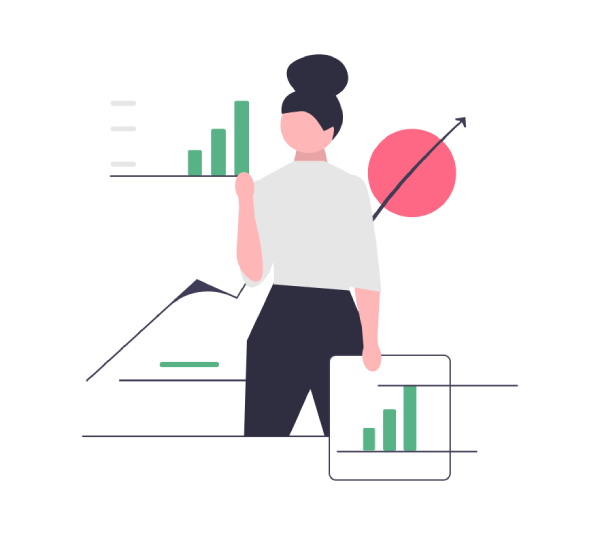 Are you seeking a solution to connect with patients actively pursuing health tourism from all over the world? Your search ends with MTR. Our robust platform gives you the opportunity to reach thousands of potential health tourists daily seeking medical treatment abroad. But it's not just about numbers; it's about quality. We help you generate quality leads by presenting your institution to the right people at the right time. Our platform is easy to use, accessible, and cost-effective, allowing you to focus on what you do best - providing excellent healthcare services.
How MTR Works: Your Pathway to Global Visibility
Boost your online visibility and connect with potential patients using our suite of powerful features.
Enhanced Listing Page
Your listing page on MTR is your dynamic and interactive platform. Showcase your expertise, services, and success stories. Add compelling images, badges, and accreditations to build trust and engage potential patients.
Boost Visibility and Credibility
By creating an enhanced listing page on MedicalTourism.Review, you're not just making an online profile, you're setting up a vibrant platform where your institution can truly shine. Imagine a space where you can share your expertise, elaborate on your services, and narrate your success stories. You can augment this with compelling images and recognized badges or accreditations. This not only amplifies your online visibility but also establishes credibility and fosters trust among potential patients. Moreover, the interactive nature of the listing allows for direct communication with prospects, fostering greater engagement. It's like setting up a dedicated, interactive storefront in a busy online marketplace, and the best part, potential patients are just a click away!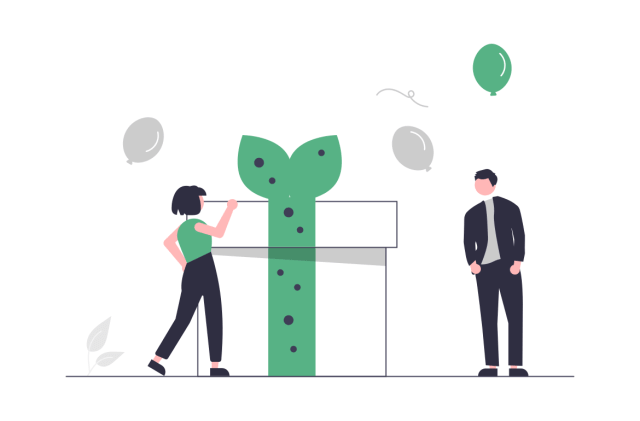 Treatment Packages Marketplace
Highlight your services in one of MTR's most popular features - the treatment packages marketplace. Detail the services you offer, the associated costs, and what patients can expect.
Transparent Care & Increased Bookings
By showcasing your services in our treatment packages marketplace, you provide potential patients with transparent, detailed information about your offerings and their costs. This not only helps patients make informed decisions, but it also positions your institution as a trustworthy and patient-oriented choice. As a result, you can expect an increase in patient inquiries and bookings, ultimately leading to growth for your institution.
Targeted Promotion
Ensure your services reach the right audience with MTR's targeted promotion. Enjoy priority placement in recommended sections, high-traffic pages, and our popular packages marketplace
Precision Exposure & Enhanced Conversions
Our targeted promotion strategy amplifies your reach, placing your services directly in front of those actively seeking them. By featuring your institution in high-visibility areas, we help you connect with a relevant audience, increasing the likelihood of conversions. This precise exposure not only elevates your brand awareness but also can lead to higher patient engagement and, ultimately, increased bookings.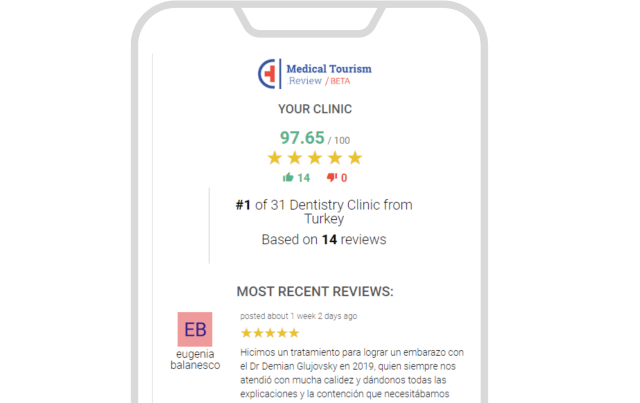 Reviews Integration
Our custom review widget integrates patient reviews from your MTR listing into your website. This tool adds credibility by showcasing genuine, third-party patient experiences.
Third-Party Trust Amplification
The power of social proof is amplified when it comes from a neutral, third-party platform like MTR. Our robust review guidelines and rating systems are designed to collect genuine patient feedback. By integrating these reviews into your website using our custom widget, you showcase the authenticity of your patient experiences. This helps build trust, enhance your reputation, and provide reassurance to prospective patients about the quality of care at your institution.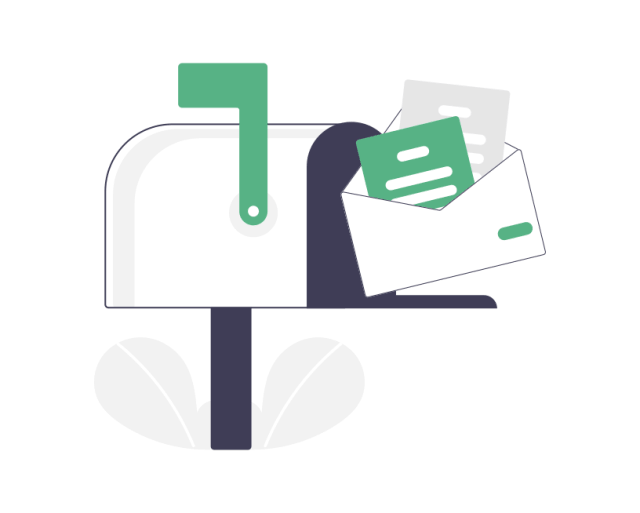 Robust and Expert Analytics
Tap into our robust Google-based analytics for your listing and receive expert market and platform insights. Get the information that truly matters, helping you understand key trends and patient behavior.
Empowered Decision-Making
With MTR's insightful analytics, you gain a powerful tool for informed decision-making. Our detailed medical tourism market insights and platform insights provide an understanding of trends and patient behavior, empowering you to tailor your services and marketing strategies for maximum impact. This enhanced knowledge helps you align with patient needs and expectations, optimizing your growth potential.
Getting Started with MTR
Create Your User Account

Begin your journey with MTR by creating your user account. This foundational step allows you to create and manage your medical institution's online presence.

Claim or Create Your Listing

Once your account is ready, either create a new listing or claim an existing one. This listing serves as your unique digital footprint on MTR, a platform where potential patients can discover and learn about your institution.

Personalize Your Listing

Now, you're in control. Populate your listing with crucial information about your institution, add up to three photos at no cost, detail your treatments, and provide your contact details. Make it easy for potential patients to connect with you directly.
Your next patient could be just a click away!
So, why wait? Start your journey with MTR today and unlock your potential to connect with patients across the globe.