Dental Veneers in Europe. Price Comparison
In this article, you will read about:
Types of Dental Veneers
Dental Veneers Price
Dental Veneers Benefits and Risks
How Long Dental Veneers Last?
How to Take Care of Veneers?
What are Dental Veneers?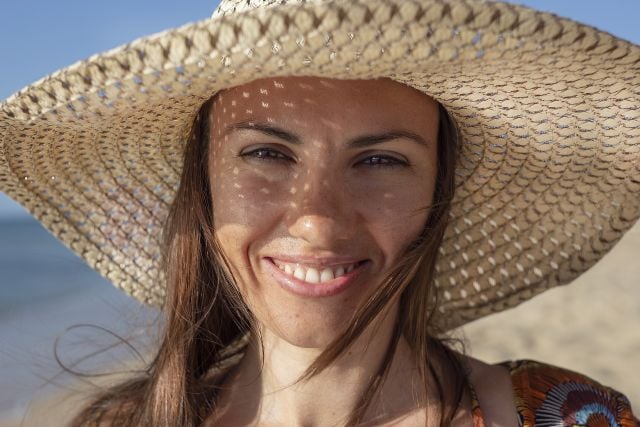 Dental veneers (also called dental porcelain laminates or porcelain veneers) are very thin, custom-made shells from materials designed to resemble and cover the front of your teeth to improve the look of your smile. These shells are connected to the front of the teeth changing shape, color, size, or length.
Interested in more about Dental Veneers? Check out our detailed service article.
Types of Dental Veneers
Materials used for dental veneers are porcelain or also resin composite materials. Porcelain veneers are more resistant to stains than resin veneers, and porcelain veneers look more natural. Dental veneer treatment usually takes three visits to the dentist – the first one for a consultation and the other two to make and apply the veneers. 
What Problems Dental Veneers Fix?
Veneers are usually used to fix:
- Discolored teeth due to:
root canal treatment 
stains from tetracycline or other drugs
large resin fillings 
excessive fluoride
other causes
- Teeth that are chipped or broken
- Teeth that are worn down
- Teeth that are misaligned, uneven, or irregularly shaped
- Teeth with gaps between them 
Diagnosis and Treatment with Veneers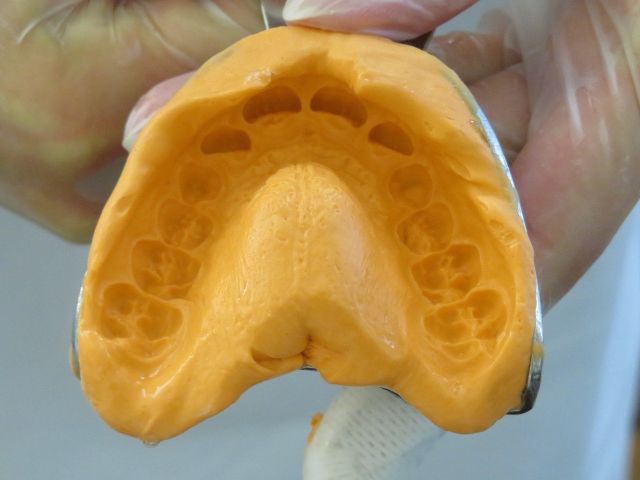 During the first consultation, you will discuss with the dentist the result you want. Your dentist will examine your teeth to make sure dental veneers are the correct choice for you and discuss the procedure and some of its limits. They might recommend other procedures, more suitable for your specific situation such as dental crowns. Usually, X-rays and impressions of your mouth and teeth are done. 
Preparation for Veneers
Keep in mind that veneers are permanent because, in order to get them, the dentist will have to shave off a big part of your natural tooth, reshaping it to fit the thickness of the veneer. You can use numbing medications to not feel any discomfort. After, the dentist will make a mode of your tooth which is sent to a dental laboratory, and used to make the veneer. It usually takes around 2-4 weeks for the veneers to be ready. In the meantime, you can have temporary veneers. 
Dental Veneer Benefits
Natural tooth appearance
Gums tolerate porcelain well
Stain-resistant
Color selection to make dark teeth appear whiter
Don't require as much shaping as crowns do while being stronger and looking better
Dental Veneer Risks
The process cannot be undone
Veneers are more expensive
Veneers usually can't be repaired if they crack or chip
Because of reshaping, the removed enamel can make your teeth more sensitive
Veneers may not be the same as the color of your other teeth. Also, the veneer's color cannot be altered once it's in place. If you want to whiten your teeth, you need to do this before veneers.
Rare times, veneers can move and fall off. To reduce the chance of this happening, do not bite your nails, chew on pencils, ice, or any hard objects
Teeth with veneers can still develop decay, which may need full coverage of the tooth with a crown
Veneers are not a good choice for people with unhealthy teeth (for example, those with decay or persisting gum disease), weakened teeth (from fracture, decay, large dental fillings), or if you don't have sufficient enamel on the tooth surface
People who clench and grind their teeth are also not good candidates for porcelain veneers, as this can lead to veneers chipping or cracking
Learn about other cosmetic treatments in our Teeth Whitening article.
Dental Veneer Lifespan
Veneers generally last between 7 and 15 years. Some may last 20+ years. The lifespan of veneers depends on the quality of materials, craftsmanship, and how well you take care of them. After this time, the veneers should be replaced.
Dental Veneer Aftercare
Dental veneers do not require any special care. Follow your usual good oral hygiene, like brushing, flossing, and rinsing with an antibacterial mouthwash.
Even though porcelain veneers are resistant to stains, it is recommended to avoid stain-causing foods and beverages (coffee, tea, red wine) and also smoking.
How Much Dental Veneers Cost in Europe?
Hungary - 400$/tooth
Poland - 370$/tooth
Germany - 500$/ tooth
France - 570$/tooth
The UK - 1300$/tooth
Switzerland - 1700$/tooth
Spain - 600$/tooth
Check out the Dental Packages for Dental Veneers offered by various clinics listed on our platform.