Top Medical Tourism Destinations Worldwide
Global medical tourism is a growing industry, with patients traveling across the globe to receive medical treatments, surgeries, and procedures. This article explores the best countries for medical tourism worldwide, focusing on the quality of healthcare and the specialties that are popular for international medical tourism by country.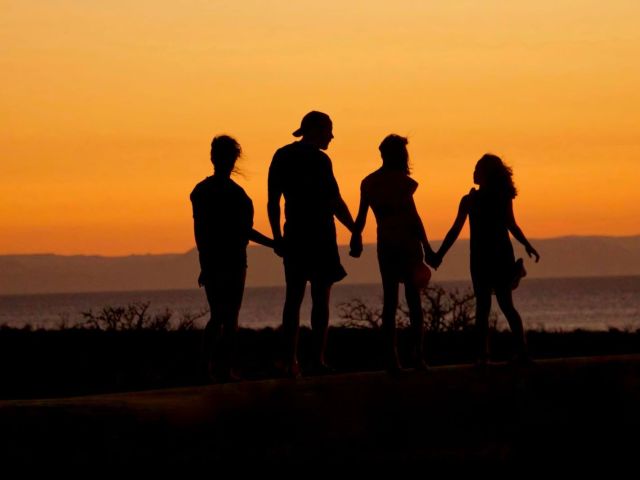 Asia and Pacific
With Asia and Pacific serving as a hub for top-notch healthcare destinations. Let's delve into some of the most popular health tourism hotspots in this region, along with captivating insights associated with each.
Australia, known for its high incidence of skin cancer cases, boasts dermatology oncologists with extensive experience in tackling this health concern. 
Bangladesh has made remarkable progress in establishing world-class hospitals in Dhaka, catering to the healthcare needs of its residents and medical tourists alike. 
China has also entered the realm of health tourism, offering a range of medical services to visitors.
Hong Kong, situated in close proximity to China, attracts medical tourists seeking quality treatments within a convenient geographical location. 
India's private medical clinics adhere to international standards, providing a wide array of healthcare services to patients. 
Indonesia, particularly Bali, has become an appealing destination for Australians, offering a blend of tourism and cosmetic surgery options.
Malaysia has emerged as a favored choice for many Indonesians seeking top-level medical treatments, thanks to its renowned healthcare facilities. 
Pakistan excels in hair transplant procedures, drawing individuals from Southeast Asia for their expertise. 
The Philippines is known for its warm hospitality and attentive care, creating a conducive environment for patient recovery.
Singapore's healthcare system is acclaimed as one of the finest in the world, attracting medical travelers seeking top-notch medical care. 
South Korea stands out for its advancements in robotic surgery, revolutionizing various fields of medicine. 
Taiwan serves as an ideal destination for Chinese and other Asian travelers, offering a range of healthcare services tailored to their needs. 
Thailand has positioned itself as Asia's cosmetic and plastic surgery hub, welcoming patients seeking these specialized procedures.
Japan excels in providing innovative treatments in the field of oncology, ensuring patients receive cutting-edge care for their medical conditions.
These destinations in the Asia/Pacific region offer a wealth of medical expertise, state-of-the-art facilities, and cultural experiences. Aspiring medical tourists should conduct thorough research to ensure they choose reputable healthcare providers, adhere to international standards, and prioritize safety and quality of care. Embarking on a medical journey in Asia/Pacific promises not only world-class medical treatments but also the opportunity to explore captivating destinations and immerse oneself in rich cultural experiences.
Europe
Medical and health tourism has become a popular choice for individuals seeking high-quality healthcare at affordable prices. Across the globe, various countries have emerged as preferred destinations for medical treatments, offering a range of specialties and services. Let's explore some of the prominent health tourism destinations in Europe and discover what makes them unique.
France, known for its top-level medical expertise across all branches of medicine, remains a favored destination.
Germany, known for its excellent medical services and inexpensive surgeries, is a preferred choice for many medical tourists, with its affordable surgeries, excellent medical services, and convenient flights, attracts numerous medical travelers. 
Hungary has been a dental hub for three decades, attracting patients seeking high-quality dental treatments.
Greece features Thessaloniki, a city with a state-of-the-art international hospital.
Spain offers low-cost, high-quality healthcare, making it an attractive destination for European neighboring countries.
Austria attracts Arab Muslims from the Middle East who consider it an ideal medical destination. With lower hospitalization costs and well-qualified doctors.
Belgium has become an attractive option for many.
Bulgaria boasts well-maintained private clinics that offer affordable cosmetic surgery. 
Croatia, known as a popular tourist spot, has also gained recognition as a sought-after medical travel destination.
The Czech Republic has witnessed a significant rise in plastic surgery procedures for medical tourists in recent years. 
Cyprus, conveniently located close to three continents, is renowned for its dental treatments. 
Denmark stands out for its excellent cardiology treatment and surgery. 
Estonia has become a preferred choice for Scandinavians seeking cost-effective medical treatments.
Ireland boasts advanced medical technology and is highly regarded in the field.
Lithuania, despite switching to the Euro, offers attractive prices for medical treatments. 
Poland, particularly Warsaw, combines accessible travel options with competitive prices for surgical procedures. 
Portugal, a prime tourist location, also offers premier private medical clinics.
Romania entices visitors with its affordable spa resorts, providing thermal treatments for post-surgical recovery. 
Russia appeals to ex-Soviet citizens due to its Russian-speaking medical staff. 
Serbia and Montenegro feature excellent mineral and thermal springs that aid in the healing process after surgery. 
Slovakia anticipates an increase in demand from medical travelers, aligning with its thriving tourist industry.
Slovenia provides a unique blend of alternative treatments and surgery. 
Switzerland is renowned for its expertise in medical services
Turkey's strategic location between Europe and Asia attracts medical travelers. 
Discover: Health Tourism in Turkey - Uncover the hidden gem of health tourism in Turkey, where you can find top-notch medical services and rejuvenating treatments amidst a beautiful and culturally rich destination.
Ukraine also holds potential as an emerging medical tourism destination.
As the demand for medical and health tourism continues to rise, these destinations present compelling options for individuals seeking affordable and high-quality healthcare services. Prospective medical travelers need to conduct thorough research and consult with reputable healthcare providers to ensure a successful and satisfactory medical journey.
Africa and the Middle East
Africa and the Middle East, with a multitude of captivating destinations offering exceptional healthcare services. Let's delve into some of the most popular health tourism hotspots in these regions, along with the intriguing insights associated with each.
Bahrain, a country known for its advanced healthcare infrastructure, attracts medical travelers from the Persian Gulf seeking top-notch IVF clinics. 
Iran has gained a reputation as a leading destination for nose job procedures, with more surgeries performed there than in the United States.
Israel, despite its small size, boasts internationally acclaimed medical facilities and top-notch doctors. The King Hussein Cancer Center in Jordan stands as one of the largest and most renowned cancer treatment centers in the Middle East.
Mauritius, a picturesque island nation, draws medical tourists from the UK who seek a combination of crystal-clear waters and excellent medical clinics. 
Qatar offers its citizens the opportunity to undergo cosmetic surgery funded by its Health Fund Scheme, eliminating any extra costs.
In Saudi Arabia, medical tourists can experience Ayurveda medicine, a traditional system of healing, practiced by skilled professionals. 
South Africa, often regarded as a gateway to the African continent, entices medical travelers with the unique combination of safari adventures and surgical procedures.
These destinations in Africa and the Middle East provide a blend of exceptional medical facilities, specialized treatments, and diverse cultural experiences. Aspiring medical tourists should conduct thorough research to ensure they choose reputable healthcare providers, adhere to international standards, and prioritize their safety and well-being. Embarking on a medical journey in Africa and the Middle East promises not only access to world-class medical care but also the opportunity to explore enchanting landscapes, immerse oneself in rich cultural heritage, and create lasting memories.
The Americas
Let's delve into some of the most popular health tourism destinations in the Americas, along with the fascinating insights associated with each.
Argentina has gained recognition for its expertise in liposuction and tummy tuck procedures, drawing patients from around the globe.
Brazil has become a hotspot for US citizens seeking plastic and cosmetic surgery, thanks to its renowned surgeons and advanced facilities.
Canada serves as a preferred destination for many US medical travelers, offering a range of healthcare services.
Colombia has emerged as an attractive option for medical tourists, who can undergo procedures at a fraction of the cost compared to Western countries.
Costa Rica not only offers exceptional plastic surgery options but also provides an idyllic setting for a memorable holiday experience.
The Dominican Republic's Association of Health Tourism actively strives to attract medical travelers, promoting its healthcare services and facilities.
El Salvador has witnessed improved safety conditions, making it an ideal destination for a combination of a "paradise" vacation and medical procedures.
Mexico's Ministry of Health diligently monitors all medical institutions catering to medical tourists, ensuring quality care and safety.
Nicaragua, known for its safety standards, appeals to medical travelers seeking reliable healthcare services.
Panama boasts numerous medical clinics with affiliations to renowned US Medical Centers, offering a sense of familiarity and trust to patients.
Puerto Rico, with its currency being the US Dollar, provides added convenience for US travelers seeking medical treatments.
The United States stands out as a premier destination, with top-level medical staff proficient in performing a wide range of surgeries.
Venezuela has become a high-traffic destination for individuals seeking plastic surgery, drawing patients from various parts of the world to avail themselves of its renowned expertise.
These destinations in the Americas offer a diverse range of medical procedures and services, catering to the unique needs and preferences of medical travelers. Prospective medical tourists are advised to thoroughly research each destination, ensuring the qualifications and credentials of healthcare providers, as well as assessing the safety and quality of medical facilities.
In conclusion, the world of healthcare tourism is vast and diverse, with each country offering unique specialties and high-quality healthcare. Whether you're seeking advanced medical technology in South Korea, dental treatments in Hungary, or cosmetic surgery in Brazil, the world is your oyster when it comes to medical treatment abroad.