Singapore Health Tourism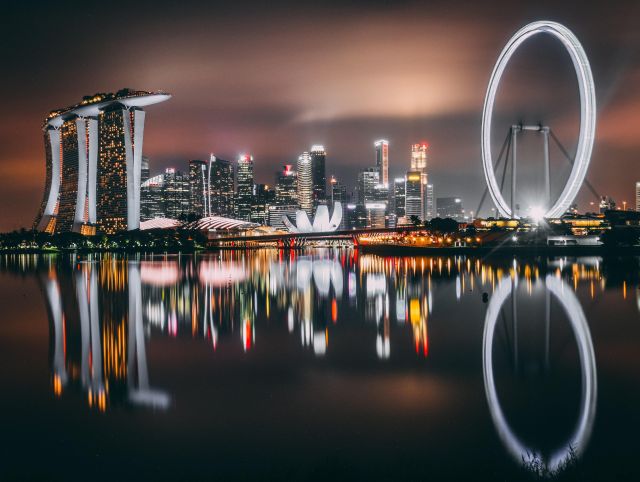 In this article you will find the answer for:
Medical Tourism in Singapore.

Hospital Accreditations in Singapore.

Top Medical Treatments in Singapore.

Is Singapore Safe?
Named the "Lion City" as a sign of good fortune, Singapore is the world's only sovereign city-state on an island. A vibrant history and diverse ethnic quarters, along with many family-friendly attractions make visiting this slightly futuristic city an unforgettable experience.
Why Singapore for Medical Tourism?
Singapore is well-known for its very stringent laws and regulations particularly in the areas involving cleanliness. This strict emphasis on order and efficiency has had its effect on Singapore's healthcare system making it one of the best in the world. The robust medical infrastructure makes Singapore an ideal destination for medical travelers looking for modern facilities, a clean and structured environment, and English-speaking medical professionals. With well-respected, internationally trained, doctors, internationally-accredited hospitals and specialty centers, medical travelers to Singapore can be confident of quality treatment. Tourists can receive quality medical care in a safe and friendly environment, with no fears of political instability, social unrest, or doubts about poor health safety practices.  In fact, on the World Health Organization (WHO) list of the 191 countries that have the best health system, Singapore, comes on the 6th place. Although many countries in Asia compete for the title, people from across the world continue to travel to Singapore for high-quality and affordable treatments.
Singapore's Healthcare System
In 2014, the Bloomberg News ranked Singapore "the most efficient health system in the world". Most hospitals and medical centers in Singapore are governmental or public facilities, with a few exceptions like the privately-owned Raffles and Parkway hospitals. Serviced by English-speaking and internationally trained medical practitioners and staff, all Singaporean hospitals offer top rated healthcare services and facilities. 

International Hospital Accreditations

Most hospitals and specialty centers in Singapore cater to medical tourists, and virtually all of them offer exceptional quality healthcare. The major hospitals in Singapore have international accreditation from the Joint Commission International (JCI), ISO or OHSAS. Singapore currently has 22 JCI-accredited hospitals and medical centers. 
Local Hospital Accreditations
Local accreditation for Health facilities in Singapore is received from the Singapore Health Promotion Board, the Singapore Accreditation Council (SAC), the Singapore Laboratory Accreditation System (SINGLAS) and the Singaporean Ministry of Health.
Certification of medical devices and other health products are regulated by The Health Sciences Authority of Singapore and the Singapore Accreditation Council control.
Physicians Accreditations
Doctors in Singapore have received training from renowned centers around the world. Medical practitioners' standards and practices are regulated by the Singapore Medical Council, Pharmacy Board, Singapore Dental Board, Singapore Nursing Board, and the Laboratory Board.
Popular Treatments in Singapore:
Singaporean hospitals and healthcare facilities offer medical travelers a wide array of procedures and services, which include the following:
Urological disorders and liver disease (kidney and liver transplants)
Orthopedic Surgery (hip and knee replacements)
Cardiac Surgeries (heart bypass, valve replacements)
Neurology and Neurosurgery
Cancer and Oncology
Cosmetic Surgery
Dental Services (surgeries, dental implants)
Bariatric Surgeries
Eye / Ophthalmology (LASIK, Cataract surgeries)
Pediatrics
Non-surgical Rejuvenation (Botox, microdermabrasion)
Safety in Singapore
The crime rate in Singapore is generally low due to the severe penalties imposed for any crimes committed. Singapore is one of the least corrupt nations on earth. The police speak English and have a good reputation for honesty.
Pickpocketing: Walking around in Singapore (during the day or night), tourists should be aware of potential pickpocketing thieves. Keep valuables out of sight, even if visiting a popular market in daylight. 
Gangs: Gangs are prevalent in some of the common tourist areas, including Joo Chiat, Geylang, Orchard Towers, and Balestier. Both Geylang and Balestier are known for extensive nightlife, gambling, and prostitution. Tourists are advised to avoid these areas.
Terrorism: While the threat does exist, extensive procedures to combat terrorism, including strong border controls, security, and police surveillance have kept the risk to a minimum. 
Singapore Quick Facts:
Capital: Singapore (sovereign city-state)
Population: 5.610 million 
Major infectious diseases: Zika, Hepatitis A, Hepatitis E, Typhoid fever, Malaria, Dengue fever, Chikungunya, Yellow fever, Crimean-Congo hemorrhagic fever, Japanese Encephalitis, African Trypanosomiasis, Cutaneous Leishmaniosis, Plague, Rift Valley fever, Leptospirosis, Schistosomiasis, Lassa fever, Meningococcal meningitis, and Rabies.
Degree of risk: Low with a normal degree of travel precautions.
Passport validity: A passport valid for no less than six months is required. Citizens of most countries are granted 90-day entry on arrival.
Mandatory Vaccinations: Recommended routine vaccinations; measles-mumps-rubella (MMR) vaccine, diphtheria-tetanus-pertussis vaccine, varicella (chickenpox) vaccine, polio vaccine, and the yearly flu shot. Hepatitis A and Typhoid recommended by the CDC. 
Hepatitis B: CDC recommends this vaccine if you might have sex with a new partner, get a tattoo or piercing, or have any medical procedures.
Rabies: present in bats, however, it is low risk for most travelers. 
Yellow Fever: The government requires proof of yellow fever vaccination if you are arriving from a country with risk of yellow fever. 
Currency restrictions for entry: No limit, but must declare amounts exceeding 20,000 Singapore dollar (SGD) equivalent of USD $14,200, upon entrance or exit.
Emergency Telephone Numbers:  

Police: 999 
Fire & Ambulance: 995 
Non-Emergency Ambulance: 1777 
Police Hotline: 1800 255 0000 (non-emergencies) 
Traffic Police: 6547 0000
Cities
Services
Weather Description
Singapore has consistent temperatures, making it ideal to visit throughout the year. November to June may host the best festivals, such as Christmas, ZoukOut, Marina Bay Singapore Countdown and many more. Even during the Monsoon season, the climate is pleasant, and you can join the Hungry Ghost Festival, the National Day, Mid-Autumn Festival and the Grand Prix Singapore.
January
30 °C - 23 °C
86 °F - 73 °F
February
24 °C - 31 °C
75 °F - 88 °F
March
24 °C - 32 °C
75 °F - 90 °F
April
24 °C - 32 °C
75 °F - 90 °F
May
25 °C - 32 °C
77 °F - 90 °F
June
25 °C - 31 °C
77 °F - 88 °F
July
24 °C - 31 °C
75 °F - 88 °F
August
24 °C - 31 °C
75 °F - 88 °F
September
24 °C - 31 °C
75 °F - 88 °F
October
24 °C - 31 °C
75 °F - 88 °F
November
24 °C - 30 °C
75 °F - 86 °F
December
23 °C - 29 °C
73 °F - 84 °F
Available Accreditations
Hospitals, Clinics and Medical Travel Agencies for Singapore
Top voted Providers are listed first. Feel free
to post a review
and
vote
for the provider you worked with. You can also
submit a new provider
, if you can't find one.
You can also check
Recently Discussed Providers
and place your questions to any Provider you want.