Health Tourism in Colombia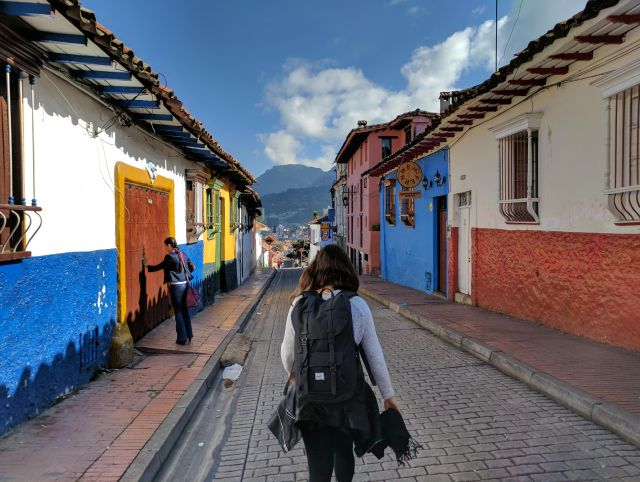 In this article you will find answers for:
Why Colombia for medical tourism?

Top treatments in Colombia.

Is Colombia safe?
Colombia is the new dearest destination for travelers who want to discover a vibrant country, full of attractions for every kind of visitor.
Why Colombia for Medical Tourism?
Colombia is constantly growing as a medical destination. The government is investing to expand the market taking actions to elevate the country in this tourism field. The project Transformácion Productiva from the federal government wants to rank Colombia as a world leader in this area by 2032. They are working to achieve this goal by forming alliances between the health and hospitality sectors, improving human resources, sustaining English classes, expanding infrastructure and working to get international affiliations and accreditations.
Now Colombia is reaping the benefits of its investments, as it is ranked as 22nd best healthcare system according to the World Health Organization. This is the highest position in Latin America. Colombia is also home to 40% of the top clinics and hospitals in Latin America. Four institutions are accredited by Joint Commission International (JCI) that recognizes international standards. The Foundation Cardioinfantil and Hospital Universitario Fundacion Santa Fé de Bogota are two renowned institutions with accredited quality and are among the most famous in the country. 
Foundation Cardioinfantil is located in Bogota, specialized in child cardiology and offers a range of specialties for adults as well. The Hospital Universitario Fundacion Santa Fé has a research partnership with John Hopkins Hospital, in the USA. Among the twelve specialties offered, the hospital is proud of its certifications in programs such as organ replacement and primary stroke. Both of them offer assistance for international patients such as accommodation and transportation arrangements. 
Likewise, Medellin and Cartagena cities are also on the medical tourism map. Medellin, for example, is home to San Vicente de Paul's University Hospital, internationally known for diagnostic procedures with advanced technological methods and equipment. The Cartagena Medical City is under construction and will be a facility with medical clinics and hotels in the area. 
In Colombia, it is easy to find qualified personnel with international experience and good infrastructure. Affordable care and no waiting time are some characteristics patients are looking forward to when choosing Colombia. Prices can be 40% lower than in the US. In 2015, the country received more than 50.000 medical tourists and the number is going up. The combination of these characteristics, place Colombia as a high-quality medical cluster.
Top Medical Treatments in Colombia:
Addiction centers
Cardiology
Cosmetic/Plastic surgery
Dentistry
Fertility
Joint replacement
Neurology
Ophthalmology
Organ transplant
Otolaryngology (ENT)
Stem cell therapy
About Colombia 
Internationally known for its coffee, the truth is, Colombia has much more to offer. Located in northwestern South America, it is the last country before entering Central America. Due to its location, the country has some important historical sites and rich biodiversity. The five regions: Amazon, Andean, Caribbean, Orinoco, and Pacific, are land of mountains, beaches, dunes, volcanoes, and architectural constructions. 
Once in Bogota, check the Botero Museum presenting the artifacts from the Colombian artist Fernando Botero recognized by its exaggerated figures. Most visitors include the Salt Cathedral of Zipaquirá in their itinerary. The place is located 31 miles from Bogota and easily accessible by public transportation. The attraction was built in a real salt mine. Another interesting city is Medellin, located in the northeast of Bogota. It is considered one of the fastest-growing cities. The second-largest city of Colombia is investing to change its reputation, once associated with drug cartels, is now a tourist destination with attractions such as the Antioquia Museum and Laguna de Guatape. 
Is Colombia Safe?
The country could be considered an example of transformation. Back in 1980's and 90's drug cartel and civil-military conflict worried most travelers. Today Colombia is considered a safe place for most visitors. As in many countries, some problems may continue as street crimes, theft and drugs are current. Be vigilant in deserted areas, keep your belongings safe carrying minimum necessary and do not accept drugs or alcohol offers. This are advice to consider during your trip. Colombian police have a mixed reputation, while most can be trustworthy, bribery incidents have been reported so just be polite and always carry a copy of your passport. In case of an emergency, call 123 and follow the instructions. 
Colombia Quick Facts
Capital: Bogota
Population: 48,228,704 (2015) 
Major infectious disease: Bacterial diarrhea, dengue fever, malaria, and yellow fever
Degree of risk: High
Passport validity: six months
Mandatory vaccinations: None (recommended Hepatitis A, Tetanus and Typhoid. Consider Yellow Fever vaccination if traveling to jungle areas)
Currency restrictions for entry: up to USD 10,000
Emergency telephone numbers: 123
Cities
Services
Available Accreditations
No accreditation are available.
Hospitals, Clinics and Medical Travel Agencies for Colombia
Top voted Providers are listed first. Feel free
to post a review
and
vote
for the provider you worked with. You can also
submit a new provider
, if you can't find one.
You can also check
Recently Discussed Providers
and place your questions to any Provider you want.