Teeth Whitening With Perfect Ten Smile
Looking for ways to bleach your teeth?
We have discussed teeth whitening with the hydrogen peroxide option and asked your questions to Kevin Rynn representative of Perfect Ten Smile on MedicalTourism.Review.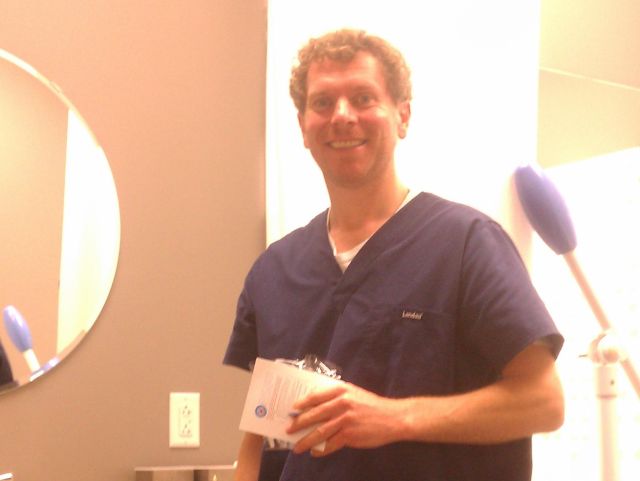 My name is Kevin Rynn, I am the sole owner and the sole technician that does the teeth whitening.
Perfect Ten Smile specializes only in teeth whitening and has been in business for over 9 years and has been at the same location since its inception.
Perfect Ten Smile specializes in only teeth whitening to focus on getting you the maximum results every time.
Read more about comprehensive dental care in our Teeth Whitening article.
What is 40% hydrogen peroxide In-Office Teeth Whitening?
The 40% hydrogen peroxide teeth whitening is the maximum strength available in the USA and much stronger than the strengths available in some other countries and may also be stronger than other teeth whitening facilities within the USA so it is always best to check your teeth whitening provider to verify what strength of hydrogen peroxide that they use. The benefit of using stronger-strength hydrogen peroxide is the ability for it to break down more stubborn staining. The drawback is that it has the potential to cause more sensitivity on the teeth so that is why Perfect Ten Smile not only offers the 40% hydrogen peroxide whitening treatment but also multiple lower strength whitening gel and a non-peroxide whitening gel as additional options. The most important goal of Perfect Ten Smile to achieve whitening results to the patient's satisfaction every time no matter what strength of whitening gel is used and offers a money-back guarantee if the results or experience does not meet your expectations.  

Are there any risks and potential complications?
There can be tooth sensitivity for up to about 24 hours.
How should I prepare before going for a dental procedure?
No advanced preparation is required before undergoing a teeth whitening treatment.
What should I do after the procedure?
It is recommended to avoid staining liquids and foods such as coffee and tea for about 24-48 hours if possible.
Looking for more cosmetic procedures? Check out our article on Dental Veneers.
Teeth Whitening Treatment
Perfect Ten Smile treats about 20 patients per week.
The price can vary anywhere from free for a consultation to $199 for the maximum strength treatment.
The treatment session takes approximately one hour and involves the whitening gel placed on your teeth and a whitening accelerator light placed near your mouth while you are relaxing in the whitening chair. You are free to use your cell phone or watch the Roku TV or Netflix or other apps on the TV while you are undergoing the whitening treatment.[/quote]
What should I do if there are complications?
Sensitive toothpaste can be used to help with the sensitivity and with time the sensitivity will calm down on its own.
Explore Teeth Whitening Packages offered by various clinics listed on our platform.
Country Reference
Services