Op. Dr. Nezih Durmazlar
Fertility Clinic in Turkey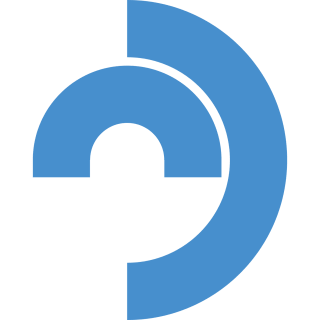 Top Specialities:
Represented by:
This clinic has a representative.
Provider Category
Provider Type
Fertility Clinic
Location
Address
Ege Plaza Business Center, Mevlana Boulevard (Konya Road) No.182/B Kat 10 No. 43 Balgat / Cankaya / Ankara
Turkey
Spoken Languages
English, Spanish, Turkish
Description
Our Clinic is located in Ankara in Turkey where an expert and experienced in endoscopic gynecologic surgery and his team help couples achieve their conception goals through high-quality infertility treatments. The latest procedures are offered for the safety of patients.  Cost-effective procedures are performed for overseas patients at the clinic.
Choosing the right center is a big decision, but finding the right fertility/infertility expert is significantly more important. Every couple wants to choose a doctor that they are comfortable with, listens to you, and increases the success rates with the right treatments. This will maximize your chance to return home with your baby. We have 15 years of experience in the reproductive medicine field.
Services provided include;
Counseling
In-vitro Fertilization (IVF)
Pre-implantation Genetic Testing (PGT) with NGS
Laboratory diagnostics and advanced diagnostics
Diet prescriptions
Oocyte and Sperm Freezing
IVF procedures for cancer patients
Mini IVF PRocedures
The administration of IVF vaccines during pregnancy
Acupuncture to treat infertility
Testicular mapping, Microdissection TESE
Time Lapse Embryoscope
IMSI procedures
IUI - Intrauterine Insemination
Our IVF clinic complies with all local and EU laws. It is also evaluated in accordance with the guidelines issued by the internationally respected reproductive medicine associations, including the European Society of Human Reproduction and Embryology (ESHRE) and American Society for Reproductive Medicine (ASRM).
Minimally Invasive Surgery
Laparoscopic hysterectomy, myomectomy, cystectomy, salpingectomy
Laparoscopic endometriosis operations
Diagnostic laparoscopy
Operative hysteroscopy
Hysteroscopic Uterine septum correction
Hysteroscopic myomectomy
Dr. Nezih Durmazlar is an established and highly skilled surgeon, with over 15 years of experience in obstetrics and gynecology, and IVF treatments. He is well regarded and earning numerous accolades for his quality and patient-centered care. In some cases, during the IVF treatment journey, our patients need gynecological surgical indications in order to increase the success rate of IVF treatment. We perform these operations in JCI certified hospitals in Ankara, Turkey.
Let us help you to have a healthy new baby as soon as possible with no waiting list. We pride ourselves on giving this opportunity to even the most challenging of patients.
We look forward to meeting you in our clinic to solve any problems of infertility, to assist you with the birth, and to offer you a full range of services available in our clinic.
Working Hours
Mon-Sat: 8.00 am - 5.00 pm
Sun: CLOSED
Payment: Cash, Credit Card, Western Union, Swift Transfer
Official URL
Our Websites
Our Services
Our Partners
Medical Tourism Insurance Companies:
No insurance companies as partners specified yet.
Medical Tourism Travel Agencies:
There are no partners yet.
Packages, Promos & Coupons
Address
Ege Plaza Business Center, Mevlana Boulevard (Konya Road) No.182/B Kat 10 No. 43 Balgat / Cankaya / Ankara
Ornella L. Carbonell
represents
Op. Dr. Nezih Durmazlar
and will reply to all your messages in a while.