COVID-19 Pandemic Overview in Turkey
Currently in Turkey: 26 September
7,039,470

confirmed cases overall

63,166

deaths overall

0

recovered by overall
Data for Last Day: 25 September
26,145

confirmed cases yesterday (0.37% increase)

193

deaths yesterday (0.31% increase)

0

recovered yesterday (nan% increase)
Border & Travel Information:

Turkey shut down borders of 31 cities and towns and imposed a partial curfew for citizens under the age of 20 to contain the coronavirus outbreak.
Turkey's land borders with Greece and Bulgaria have been closed to the entry and exit of passengers as a measure against the coronavirus outbreak.
The government further expanded flight restrictions on March 21 to a total of 68 countries, including Angola, Austria, Azerbaijan, Algeria, Bangladesh, Belgium, Cameroon, Canada, Chad, Czechia, China, Colombia, Djibouti, Denmark, Dominican Republic, Ecuador, Egypt, Equatorial Guinea, Finland, France, Germany, Guatemala, Georgia, Hungary, India, Italy, Iraq, Iran, Ireland, Ivory Coast, Jordan, Kazakhstan, Kenya, Kosovo, Kuwait, Latvia, Lebanon, Montenegro, Mongolia, Morocco, Moldova, Mauritania, Nepal, Niger, Norway, the Netherlands, North Macedonia, Oman, the Philippines, Panama, Peru, Poland, Portugal, South Korea, Slovenia, Sri Lanka, Sudan, Saudi Arabia, Spain, Sweden, Switzerland, the Turkish Republic of Northern Cyprus, Taiwan, Tunisia, Uzbekistan, United Arab Emirates, the UK and Ukraine.
Source: Al Jazeera
Florya Hospital
International Hospital in Turkey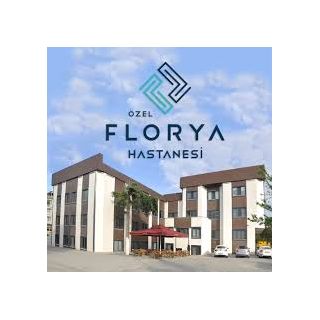 Top Specialities:
Represented by:
This hospital has a representative.
Provider Category
Provider Type
International Hospital
Location
Address
Gümüşpala Mh. İskeçe Cd. No:64 Avcılar / İstanbul
Turkey
Description
We offer health services in Avcılar region with the mission of being a reliable, accessible and preferred private hospital. Our hospital, which carries out its services with the awareness that every person has the right to be healthy and live in a healthy environment, owes its vision of "protecting patients' rights, meeting the expectations of the patients in a quality and effective manner, and understanding of" health for everyone ".
Official URL
Our Websites
Our Services
Our Partners
Medical Tourism Insurance Companies:
No insurance companies as partners specified yet.
Medical Tourism Travel Agencies:
There are no partners yet.
Packages, Promos & Coupons
Address
Gümüşpala Mh. İskeçe Cd. No:64 Avcılar / İstanbul
FLORYA HOSPITAL
represents
Florya Hospital
and will reply to all your messages in a while.