Health Tourism in India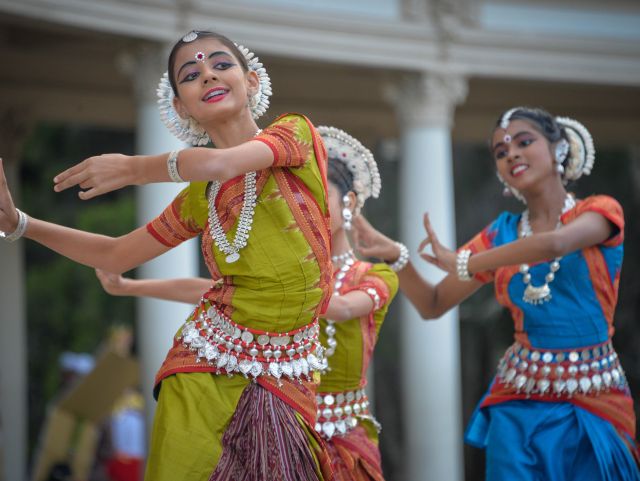 In this article you will find the answers for:
Medical tourism in India.

Hospital accreditation in India.

Top medical services in India.

Dentistry prices in India.

Is India safe?
The seventh-largest in the world (by area), India is a country in South Asia. It's the second most populated country in the world with an estimation of 1.2 billion people. It has several ancient temples and a wide variety of historical temples. It is ranked 52 out of 141 countries in the tourism sector.
Why India for Medical Tourism?
This is a sector that is fast growing in India. Excellent services are offered at a pocket-friendly price. As of 2015, the Medical Tourism Market Report found that India is one of the lowest cost and highest quality medical tourism destinations. India has 28 JCI accredited hospitals. This is a high number comparing to other countries and thus has had a real positive effect on the development of medical tourism.
Medical Tourism Popularity in India
India is becoming the second most popular medical tourism destination after Malaysia. Professional doctors, mostly trained in America and Europe, are an added advantage because of their ability to speak several languages. Approximately 40 % of the tourists in India are medical tourists.
Hospital Accreditation System in India
Joint Commission International (JCI) is a global certification that's considered a gold standard in the world of the medical industry. It accredits hospitals and medical schools in India. JCI has programs that help improve hospitals that meet their standards.
Top Medical Treatments in India
The most popular medical service offered in India is cancer treatment. Due to the availability of innovative equipment, India is attracting a lot of medical tourists most of them being from African countries. Besides cancer treatment, cosmetic surgery is the second most appreciated medical service.  India has to offer a variety of other high-quality medical services.
Dentistry Prices in India
All on 4 - $6970
All on 6 - $6000-$8000
Single implant with crown - $520
Bone Graft - $300
Sinus lift - $350
Porcelain veneers - $200
Laser whitening - $169-209
Is India Safe?
Generally, India is a safe country. General caution is advised, especially:
Sexual Assault - female tourists should be more cautious and alert toward possible sexual assaults. Although registered at low rates, women can seem more vulnerable and thus extra care is advised.
Public demonstrations - tourists visiting India are encouraged to always watch out for and abrupt public demonstration.
Terrorism - tourists should be aware of terrorist threats in the country and avoid visiting threatened regions.
In case of any assault or incidents, you are advised to contact the Indian police force on the following Toll-Free numbers (100, 101, 102). In case you are detained or mishandled by the police, you should contact your respective embassy for help.
India Quick Facts
• Capital: New Delhi with a population of approx. 21 million.
• Population: About 1.3 billion people 
• Major infectious diseases: malaria, typhoid, hepatitis, jaundice, leptospirosis, diarrheal disease, amoebiasis, cholera.
• Degree of risk: Low
• Passport validity: A travel passport in India is valid if it has at least one hundred and eighty days left before it expires and at least two blank pages.
• Mandatory Vaccinations: there's currently no mandatory vaccination in India. Vaccination to pneumococcus, chickenpox, meningococcal meningitis and influenza are highly recommended. 
• Currency restrictions for entry: there's no restriction for import of foreign currency into India although an amount more than US$5,000 (or equivalent) in traveler's cheque has to be declared.
• Emergency Telephone Numbers: 100 - police, 101 - fire, 102 – ambulance.
Cities
Weather Description
The weather is as varied as the country itself. The rain season begins in June and lasts till September. The desert region experiences very minimal rainfall while the southern region is characterized by high rainfall. The temperatures are bearable throughout the whole country.
January
18 °C - 30 °C
64 °F - 86 °F
February
18 °C - 31 °C
64 °F - 88 °F
March
21 °C - 32 °C
70 °F - 90 °F
April
24 °C - 33 °C
75 °F - 91 °F
May
27 °C - 33 °C
81 °F - 91 °F
June
26 °C - 32 °C
79 °F - 90 °F
July
25 °C - 30 °C
77 °F - 86 °F
August
25 °C - 30 °C
77 °F - 86 °F
September
25 °C - 31 °C
77 °F - 88 °F
October
24 °C - 33 °C
75 °F - 91 °F
November
22 °C - 33 °C
72 °F - 91 °F
December
19 °C - 32 °C
66 °F - 90 °F
Available Accreditations
No accreditation are available.
Hospitals, Clinics and Medical Travel Agencies for India
Top voted Providers are listed first. Feel free
to post a review
and
vote
for the provider you worked with. You can also
submit a new provider
, if you can't find one.
You can also check
Recently Discussed Providers
and place your questions to any Provider you want.