Health Tourism in India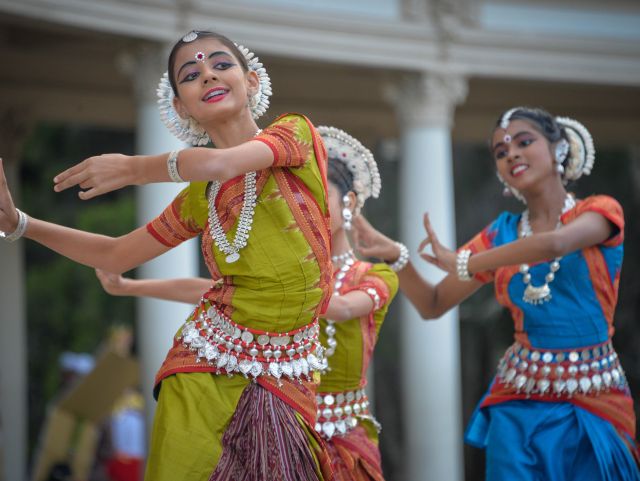 Funny story – Once upon a time... in India!
The seventh largest in the world (by area), India is a country in south Asia. It is bordered by the Indian sea to the south and the Arabian Sea to the southwest. It's the second most populated country in the world with an estimation of 1.2 billion people. The name India comes from the word "Indus", which is derived from an ancient Persian word "Hindu". India is a relatively interesting country to tour. It has several ancient temples and a wide variety of historical temples. It is ranked 52 overall out of 141 countries in the tourism sector.
Why India for Medical Treatment?
This is a sector that is fast growing in India. Excellent services are offered at a pocket friendly price. As of 2015, the Medical Tourism Market Report found that India is one of the lowest cost and highest quality medical tourism destinations. India has 28 JCI accredited hospitals. This is a high number comparing to other countries and thus has had a real positive effect to the development of medical tourism.
Medical tourism popularity in India
India is becoming the second most popular medical tourism destination after Malaysia. Professional doctors, mostly trained in America and Europe, are an added advantage because of their ability to speak several languages. Approximately 40 % of the tourists in India are medical tourists.
Popular Types Healthcare Services Sought by Tourists 
The most popular medical service offered in India is cancer treatment. Due to the availability of innovative equipment, India is attracting a lot of medical tourists most of them being from African countries. Besides cancer treatment, cosmetic surgery is the second most appreciated medical service.  India has to offer a variety of other high quality medical services.
Hospital Accreditation System in India
Joint Commission International (JCI) is a global certification that's considered a gold standard in the world of medical industry. It accredits hospitals and medical schools in India. JCI has programs that help improve hospitals that meet its standards.
Available Medical Services 
• Cancer treatment.
• Ophthalmology
• Spine Surgery 
• Cardiology 
• Cosmetic surgery. 
• Gynecology
Traveling in India
The best way to describe India is through one word – Adventure!
India has one of the fastest growing tourism industries. The World Travel and Tourism Council noticed that the tourist sector in India is a major contributor to the cultural and economic growth of the country.
If you are a travel enthusiast, India is one of the places that you shouldn't miss visiting. The country offers numerous top-notch tourist attractions. It has a wide range of historical, geographical, traditional and cultural sites that are worth visiting at least once in your life. Granted, you will need about six months of traveling around just to see the most famous touristy sites and feel the cultural diversity India has to offer. However you will need a life time to experience India to the fullest.
Geographical location
India is situated on the Indian Plate; a part of the ancient continent 'Gondwanaland'. This is the 7th largest country in the world. It has an area of 3,287,262 square kilometers. It has a comparatively long coastline of 7,516.6 km. The country borders a total of 8 countries these are: Pakistan, China, Bangladesh, Sir Lanka, Tibet, Nepal, Burma and Bhutan.
History of India
The history of India begins with the birth of the Indus Valley Civilization and the invasion of the Aryans. These two phases are often referred to as the Vedic and Pre-Vedic age. This is where Hinduism, the most popular religion in India, began. In the 5th century, the India unified under the Emperor Ashoka Maurya who had converted to Buddhism. This is the time when Buddhism widely spread in India. In the 17th century, the European colonists travelled to India. This event coincided with the disintegration of Mughal Empire, paving the way for the regional states. Shah Jahan, Akbar and Chhatrapati Shivaji are some of the most famous ancient leaders in India. The country was colonized by Britain in the second half of the 19th century. The English East Indian Company took control of Bengal and eventually expanded its territories to other parts of the country. After nearly two hundred years of British rulership, India has finally regained its independence in 1947.
Places to visit and activities in India
Being such a large country, India, is characterized by a wide range of tourism sceneries where you could enjoy observing the preserved wild life, cultural, geographical and historical sites. We'd like to share our favorite destinations: Goa's parties - for the wild souls, the villages of the ever changing Srinagar, the hills of Mcleodganj for an exclusive hill climb and hike, scuba diving at Andaman, riding on the Leh-Ladakh Highway and camping under the stars in Ladakh, visiting Banaras to explore the Ghats, overnight fun at the Marine Drive in the watching city of Mumbai, touring the wildlife sanctuary-Binsar at Almora, exploring the Scotland of the south-coorg, coloring yourself in durga puja at Kolkata, visiting the Caver's Paradise-Meghalaya and Agra city. Most important, India hosts one of the Seven Wonders of the World - the Taj Mahal! 
For the nature lovers, visiting Kerala is a must. Maybe, before leaving India, you might want to experience the amazing Thar Desert. If you are in India during November - May, go to the root bridge at Cherrapunji, it's the best time to visit. If you're looking for an adrenaline rush - visit Bhangarh Fort. For a perfect road trip in the woods, try Bandipuras. The ruins of Hampi is another amazing place to visit. You can also visit the salt land during the Kutch Festival. If you want to get past your phobia of heights, then paragliding at Solang is a perfect recommendation. Travelling to the Red corridor will prove to be worth your time and money while in India. There are many more fun places you can visit in India. You may find some great recommendations in the local tour books.
Culture
In India, cultural practices are a priority and the locals value traditions very much. The Indian culture is mainly influenced by Hinduism and Buddhism religions. The traditional Indian music will be listened at almost all festivals throughout the land. The dress code is also part of the Indian culture. Women especially, maintain a strict dress code where they hardly expose their bodies. The county is characterized by a very wide range of cultures hence establishing a common one is somehow difficult.
Safety in India
Generally, India is a safe country. General caution is advised, especially:
 
Sexual Assault - female tourists should be more cautious and alert toward possible sexual assaults. Although, registered at low rates, women can seem more vulnerable and thus extra care is advised.
Public demonstrations - tourists visiting India are encouraged to always watch out for and abrupt public demonstration.
Terrorism - tourists should be aware of terrorist threats in the country and avoid visiting threatened regions.
In case of any assault or incidents, you are advised to contact the Indian police force on the following Toll Free numbers (100, 101, 102). In case you are detained or mishandled by the police, you should contact your respective embassy for help.
India Quick Facts
• Capital: New Delhi with a population of approx. 21 million.
• Population: About 1.3 billion people 
• Major infectious diseases: malaria, typhoid, hepatitis, jaundice, leptospirosis, diarrheal disease, amoebiasis, cholera.
• Degree of risk: Low
• Passport validity: A travel passport in India is valid if it has at least one hundred and eighty days left before it expires and at least two blank pages.
• Mandatory Vaccinations: there's currently no mandatory vaccination in India. Vaccination to pneumococcus, chickenpox, meningococcal meningitis and influenza are highly recommended. 
• Currency restrictions for entry: there's no restriction for import of foreign currency into India although an amount more than US$5,000 (or equivalent) in traveler's cheque has to be declared.
• Emergency Telephone Numbers: 100 - police, 101 - fire, 102 – ambulance.
Cities
Weather Description
The weather is as varied as the country itself. The rain season begins in June and lasts till September. The desert region experiences very minimal rainfall while the southern region is characterized by high rainfall. The temperatures are bearable throughout the whole country.
January
18 °C - 30 °C
64 °F - 86 °F
February
18 °C - 31 °C
64 °F - 88 °F
March
21 °C - 32 °C
70 °F - 90 °F
April
24 °C - 33 °C
75 °F - 91 °F
May
27 °C - 33 °C
81 °F - 91 °F
June
26 °C - 32 °C
79 °F - 90 °F
July
25 °C - 30 °C
77 °F - 86 °F
August
25 °C - 30 °C
77 °F - 86 °F
September
25 °C - 31 °C
77 °F - 88 °F
October
24 °C - 33 °C
75 °F - 91 °F
November
22 °C - 33 °C
72 °F - 91 °F
December
19 °C - 32 °C
66 °F - 90 °F
Available Accreditations
No accreditation are available.
Hospitals, Clinics and Medical Travel Agencies for India
Top voted Providers are listed first. Feel free
to post a review
and
vote
for the provider you worked with. You can also
submit a new provider
, if you can't find one.
You can also check
Recently Discussed Providers
and place your questions to any Provider you want.
Pages