Health Tourism in Thailand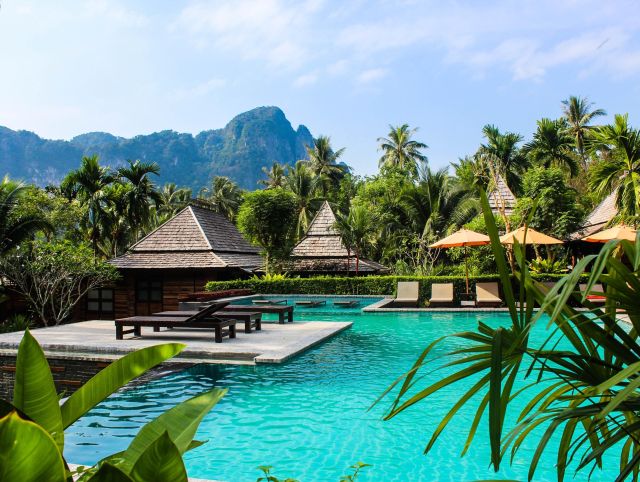 In this article you will find answers for:
Medical Tourism in Thailand

Top Treatments in Thailand

Dentistry Costs in Thailand

Safety in Thailand
Why Thailand for Medical Tourism?
Sky-rocketing healthcare costs in developed countries, long waiting lists, and an aging world population have all contributed to a worldwide explosion of medical tourism. Thailand is leading Asia as a medical tourism destination and is considered by many to be a global leader. Thailand has a highly-advanced healthcare system, that includes state-of-the-art equipment, modern facilities, and a wealth of doctors with advanced medical degrees and board certifications from the US and Europe. Furthermore, the country is well known for the generous hospitality of its service-minded population, making it even more appealing as a destination. In 2010, more than 89% of medical tourists traveled to Thailand, India or Singapore, with Bangkok and Singapore leading the pack. However, the cost of treatment and hotel rooms are far more expensive in Singapore than in the Thai capital, making Bangkok the most popular place for medical tourism in the world. 
Now there are more than fifty-four Thai hospitals, departments and ambulatory clinics with JCI accreditation, more than any other nation in the region.
 Top Medical Treatments in Thailand:
Cosmetic/plastic surgeries: Every aesthetic procedure in Thailand costs only a small fraction of the cost in the US and UK. 
Dental procedures: From routine checkups to the most complicated dental surgeries, the costs are comparatively low and the standards are international.
Cardiac procedures: Many hospitals in Thailand offer heart bypass, angioplasty, and heart valve replacement procedures.
Orthopedic surgery: Many orthopedic surgeons in Thailand have been trained overseas and use modern and innovative equipment, including the Computer Assisted Surgery (CAS) and Micro-Invasive Surgery (MAS). Common procedures are hip and knee replacements, as well as spine surgeries.
Infertility treatment: Common procedures such as IVF, ICSI, IUI, and PGD in Thailand cost significantly less than in most developed countries.
Bariatric surgery
Gastric Bypass, gastric banding (lab-band), etc.
Ophthalmology: eye surgeries, LASIK, Cataract surgeries and more.
Dentistry Prices in Thailand
All on 4 - $11,200
All on 6 - $14,000 (one side)
Single implant with crown - $1,600
Bone Graft - $460
Sinus lift - $570
Porcelain veneers - $350
Laser whitening - $250
Safety in Thailand
While traveling in Thailand you should exercise caution, especially in tourist areas. You should remain vigilant with regard to your personal security and avoid crowds and demonstrations. 
Scams involving gems, city tours, entertainment venues, and credit cards are common, especially in areas heavily visited by tourists. You should use credit cards only in reputable, established businesses, and you should check the amount you have been charged for accuracy.
If you fall victim to a scam, you should contact the local branch of the Tourist Police or call their toll-free number: 1155.
The Thai police are usually quite trustworthy and reasonable, and often have adequate to good English skills, especially in Bangkok.
Thailand Quick Facts
Capital: Bangkok
Population: 67.01 million (2013 World Bank)
Major infectious diseases: Japanese Encephalitis, Malaria, Dengue, Melioidosis, Water and Soil Diseases (leptospirosis), Sexually Transmitted Diseases, and HIV/AIDS.
Degree of risk: Low-medium risk of terrorism
Passport validity: A passport valid for no less than six months is required.
Vaccinations: Yellow fever may be required if arriving from certain countries with yellow fever. Tetanus, Diphtheria, Measles, Mumps, Rubella, Typhoid and Hepatitis A are recommended. 
Currency restrictions for entry: Tourists transporting foreign currency more than USD20,000 or its equivalent, into or out of Thailand must declare the amount to a Customs Officer.
Emergency Telephone Numbers: 
Tourist police (English-speaking operator) 24-hour national call center 1155
Police (General Emergency) 191 or 123
Bangkok tourist assistance Center 02-281-5051
Medical Emergency 1669
Cities
Services
Weather Description
Thailand's tropical climate is characterized by high temperatures and humidity throughout the year with the hottest temperatures in April and May. The monsoon season starts in June and brings heavy rain through to October. November to February is the best time to visit Thailand. The weather is relatively mild and sunny with lower humidity and cooler temperatures. Yearly average temperatures range from 30°C to 36°C. Average rainfall varies from 5 mm in December to 300mm in September. Light cotton clothing is recommended year-round.
January
21 °C - 31 °C
70 °F - 88 °F
February
21 °C - 32 °C
70 °F - 90 °F
March
25 °C - 34 °C
77 °F - 93 °F
April
26 °C - 35 °C
79 °F - 95 °F
May
26 °C - 34 °C
79 °F - 93 °F
June
26 °C - 33 °C
79 °F - 91 °F
July
26 °C - 33 °C
79 °F - 91 °F
August
26 °C - 33 °C
79 °F - 91 °F
September
25 °C - 32 °C
77 °F - 90 °F
October
25 °C - 32 °C
77 °F - 90 °F
November
24 °C - 31 °C
75 °F - 88 °F
December
21 °C - 31 °C
70 °F - 88 °F
Available Accreditations
No accreditation are available.
Hospitals, Clinics and Medical Travel Agencies for Thailand
Top voted Providers are listed first. Feel free
to post a review
and
vote
for the provider you worked with. You can also
submit a new provider
, if you can't find one.
You can also check
Recently Discussed Providers
and place your questions to any Provider you want.