Health Tourism in Thailand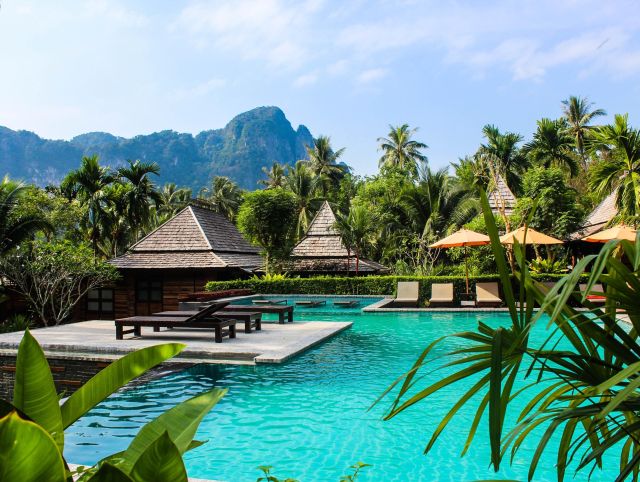 Thailand! The land of smiles!
Why choose Thailand for medical tourism?
Sky-rocketing healthcare costs in developed countries, long waiting lists, and an aging world population have all contributed to a worldwide explosion of medical tourism. Thailand is leading Asia as a medical tourism destination and is considered by many to be the global leader. Thailand has a highly-advanced healthcare system, that includes state-of-the-art equipment, modern facilities, and a wealth of doctors with advanced medical degrees and board certifications from the US and Europe. Furthermore, the country is well known for the generous hospitality of its service minded population, making it even more appealing as a destination. In 2010, more than 89% of medical tourists traveled to Thailand, India or Singapore, with Bangkok and Singapore leading the pack. However, the cost of treatment and hotel rooms are far more expensive in Singapore than in the Thai capital, making Bangkok the most popular place for medical tourism in the world. 
Now there are more than fifty-four Thai hospitals, departments and ambulatory clinics with JCI accreditation, more than any other nation in the region.
Most common treatments international patients look for:
Cosmetic/plastic surgeries: Every aesthetic procedure in Thailand costs only a small fraction of the cost in US and UK. 
Dental procedures: From routine checkups to the most complicated dental surgeries, the costs are comparatively low and the standards are international.
Cardiac procedures: Many hospitals in Thailand offer heart bypass, angioplasty, and heart valve replacement procedures.
Orthopedic surgery: Many orthopedic surgeons in Thailand have been trained overseas and use modern and innovative equipment, including the Computer Assisted Surgery (CAS) and Micro-Invasive Surgery (MAS). Common procedures are hip and knee replacements, as well as spine surgeries.
Infertility treatment: Common procedures such as IVF, ICSI, IUI, and PGD in Thailand cost significantly less than in most developed countries.
Bariatric surgery
Gastric Bypass, gastric banding (lab-band), etc.
Ophthalmology: eye surgeries, LASIK, Cataract surgeries and more.
Traveling in Thailand
The land of Smiles, Thailand offers the traveler a tropical destination with stunning white-sand beaches, lush jungles, gourmet cuisine, exciting nightlife, and exotic adventures. But its most alluring feature is the friendliness of the locals and their warm and welcoming reception of tourists and expatriates.
Most visitors will arrive in Bangkok, a blend of tradition and modernism with its skyscrapers and waterways, hectic city streets full of people, vendors, noisy tuk-tuk taxis, and lots of traffic. Tourists visit the historical old quarter for the 18th-century Grand Palace, home to the statue of the Emerald Buddha, or one of Bangkok's 400 Buddhist temples. Nearby is Wat Pho, known for the 150-foot-long statue of the Reclining Buddha. The Chao Phraya River and its canals, provide access to tourist sites, boat tours, the floating market, and restaurants. Bangkok's culinary delights include delicious street cuisine at Wang Lang Market or a luxurious 4-star meal in a restaurant. Visitors can browse the stalls of the Chatuchak weekend market or visit Siam for its megamalls and smart boutiques. At night, tourists can enjoy Silom's bars and pubs, dance clubs and the famous red light districts of Soi Cowboy, Nana, and Patpong.
Despite an influx of sixteen million foreigners flying into Thailand each year, the country's cultural integrity remains largely intact. It has been successful in accommodating Western influences while maintaining its own rich heritage. Although Bangkok comprises a cultural mixture, the typical Thai community is still the traditional farming village, a fishing hamlet, a rubber plantation, and a Buddhist temple. About forty percent of Thais still earn their living from the land, based on the staple rice.
Since the Vietnam War ended, Thailand has experienced the fastest-expanding economy in the world. In addition to the growth of tourism, exports have contributed and account for more than two-thirds of the gross domestic product (GDP). This extraordinary economic development has come despite political instability. Since World War II, a coup d'état has been a common method of changing the government. General elections, when allowed by the armed forces, are influenced by corruption and cronyism.
A popular reason to visit Thailand is for rest and relaxation in the warm, crystal clear waters and on unspoiled, white-sand beaches along the coast or on one of the many islands.  Beach destinations offer plenty of opportunities for snorkeling, scuba diving, windsurfing, sailing, swimming, and dining on fresh seafood. But Thailand also offers forested mountains for unparalleled trekking, limestone cliffs perfect for climbing, and fascinating wildlife.
Things you should do in Thailand:
Sunbathe on famous Maya Bay of Ko Phi Phi. 
Relax and enjoy a traditional Thai massage on Pattaya Beach.
Charter a boat to explore some of the hundreds of islands off Thailand's coast.
Go scuba diving in the crystal-clear waters of the Similan Islands and enjoy the majestic sea life.
Take an excursion into the mangrove forests and caves of Ko Lanta and hike through forest trails to see the waterfalls on Ko Chang. 
Take a stroll on the beautiful white-sand beaches of Ko Samui and Ko Phangan. 
Play golf on Phuket. The most popular destination for tourism in Thailand, you'll find great beaches and remarkable activities this island, if you stay away from the crowded Patong Beach.
Head to Chiang Mai, in northern Thailand. An attractive historic city and a vibrant cultural center, Chiang Mai has a strong tradition of arts, crafts, and festivals. The city boasts more than 300 temples, a popular night bazaar for great shopping, elephant nature parks, and popular jungle treks.
Allow extra time to experience more of Thailand's natural beauty and fascinating wildlife. Hike in Khao Yai, one of Thailand's best national parks. Visually stunning, empty of tourists, and filled with lush flora and fauna, you may even see a few wild elephants. 
Safety in Thailand
While traveling in Thailand you should exercise caution, especially in tourist areas. You should remain vigilant with regard to your personal security and avoid crowds and demonstrations. 
Scams involving gems, city tours, entertainment venues, and credit cards are common, especially in areas heavily visited by tourists. You should use credit cards only in reputable, established businesses, and you should check the amount you have been charged for accuracy.
If you fall victim to a scam, you should contact the local branch of the Tourist Police or call their toll-free number: 1155.
The Thai police are usually quite trustworthy and reasonable, and often have adequate to good English skills, especially in Bangkok.
Thailand Quick Facts
Capital: Bangkok
Population: 67.01 million (2013 World Bank)
Major infectious diseases: Japanese Encephalitis, Malaria, Dengue, Melioidosis, Water and Soil Diseases (leptospirosis), Sexually Transmitted Diseases, and HIV/AIDS.
Degree of risk: Low-medium risk of terrorism
Passport validity: A passport valid for no less than six months is required.
Vaccinations: Yellow fever may be required if arriving from certain countries with yellow fever. Tetanus, Diphtheria, Measles, Mumps, Rubella, Typhoid and Hepatitis A are recommended. 
Currency restrictions for entry: Tourists transporting foreign currency more than USD20,000 or its equivalent, into or out of Thailand must declare the amount to a Customs Officer.
Emergency Telephone Numbers: 
Tourist police (English-speaking operator) 24-hour national call center 1155
Police (General Emergency) 191 or 123
Bangkok tourist assistance Center 02-281-5051
Medical Emergency 1669
Cities
Weather Description
Thailand's tropical climate is characterized by high temperatures and humidity throughout the year with the hottest temperatures in April and May. The monsoon season starts in June and brings heavy rain through to October. November to February is the best time to visit Thailand. The weather is relatively mild and sunny with lower humidity and cooler temperatures. Yearly average temperatures range from 30°C to 36°C. Average rainfall varies from 5 mm in December to 300mm in September. Light cotton clothing is recommended year-round.
January
21 °C - 31 °C
70 °F - 88 °F
February
21 °C - 32 °C
70 °F - 90 °F
March
25 °C - 34 °C
77 °F - 93 °F
April
26 °C - 35 °C
79 °F - 95 °F
May
26 °C - 34 °C
79 °F - 93 °F
June
26 °C - 33 °C
79 °F - 91 °F
July
26 °C - 33 °C
79 °F - 91 °F
August
26 °C - 33 °C
79 °F - 91 °F
September
25 °C - 32 °C
77 °F - 90 °F
October
25 °C - 32 °C
77 °F - 90 °F
November
24 °C - 31 °C
75 °F - 88 °F
December
21 °C - 31 °C
70 °F - 88 °F
Available Accreditations
No accreditation are available.
Hospitals, Clinics and Medical Travel Agencies for Thailand
Top voted Providers are listed first. Feel free
to post a review
and
vote
for the provider you worked with. You can also
submit a new provider
, if you can't find one.
You can also check
Recently Discussed Providers
and place your questions to any Provider you want.
Pages