Health Tourism in Spain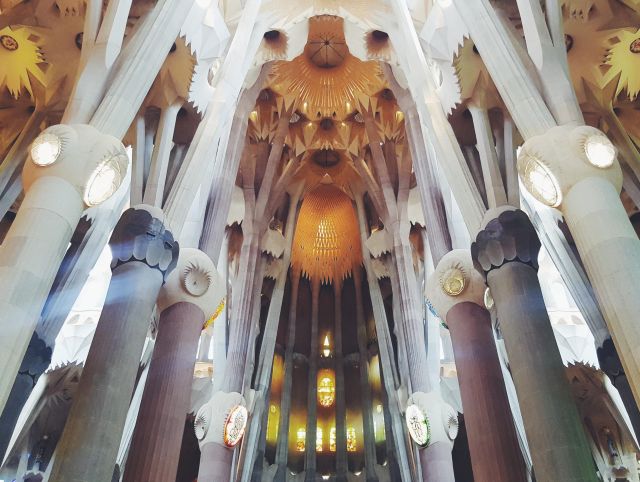 In this article you will find the answer for:
Spanish healthcare system ranking.

How much is healthcare in Spain?

How much is a hip replacement in Spain?

How much does a dentist cost in Spain?

How much does dental implant cost?

Cost of surgery in Spain.

Root canal cost Spain.

Cost of dental treatment in Spain.
Siesta!
Spain is not only the ideal vacation spot, with sunny beaches and siesta time tradition kept by the vast majority of businesses. It's the 6th largest country in Europe, where up to 40% of new businesses are started by women and it is believed that the first modern novel was written by the one and only Miguel de Cervantes.
Why Choose Medical Tourism in Spain?
Spain's healthcare system is ranked 7th in the World Health Organization's list of the most improved medical systems. 
The country has at least 35 educational institutions, that provide regular training for future medical representatives, and some of them are educated in European countries, as well. In order to get experience and recognition, doctors are working for public health institutions. Also, the vast majority of medical specialists speak in English. Some medical departments have temporary interpreters, that you can require in case there's no one in the staff that speaks your language.
Popular Medical Treatments in Spain:
Cosmetic Surgery
Orthopedics
Geriatrics
Fertility Treatments - IVF
Dentistry
LASIK
Bariatrics
How Much is Healthcare in Spain?
If you plan to visit Spain for medical purposes, or just to check its beautiful sites, be sure to have extra money for emergencies. Some of the prices for medical services are:
A Doctor's visit might cost from EUR 47 in Barcelona and up to EUR 100 across the country. If you visit a public doctor and you are registered within the Spanish Healthcare System, hold an EHIC or private insurance, visits might be for free;
In case if you moved to Spain, regular check-ups with an appointed doctor might start from EUR 80;
A visit to an emergency room - EUR 200;
A day in a hospital - EUR 200;
Teeth whitening - from EUR 60 to EUR 297;
Tooth filling - from EUR 40 to EUR 80;
Varicose vein treatments - from EUR 70;
In Aesthetic Medicine, services such as botox might cost around EUR 470 and hair removal with laser - EUR 140;
In Cardiology all of the services, generally, are upon request, but, for e.g. an EKG might cost around EUR 120.
Bear in mind - if there is an emergency, all the patients, no matter their provenience or insurance, have the right to be checked. Spanish doctors will provide every patient with personalized treatments with reasonable fees. Also, public doctor's have a very long waiting list, that sometimes might last up to 61 days, so if you plan thorough medical expertise in Spain, plan everything ahead and fix appointments with doctors, that can be suggested by your insurance company.
How Much is a Hip Replacement in Spain?
Hip Replacement:

High Price -  $US 20,200 - $US 32,000
Medium Price - $US 11,000  - $US 17,000
Low Price - $US 28,00 €  - $US 6,400

Hip Replacement - Minimally Invasive - US$ 4,900 - $US 13,000 (Both Hips)
Hip Replacement - Partial - US$ 4,900 - $US 14,500
Hip Replacement - Revision - $US 10,500 - $US 14,500
Total Hip Replacement (THR) - $US 5,700 (Minimally Invasive) - $US 20,000
Hip Replacement (THR) - Both Hips  - $US 17,000 - $US 20,000
Hip Replacement - Partial - Minimally Invasive - US$ 4,900
Orthopaedist Consultation - US$ 107 - US$ 170
Knee Replacement - US$ 12,600 - US$ 20,200
Knee Arthroscopic Washout - US$ 2,800 - US$ 5,050
Health Spas in Spain
Spain is renown for its medical spa treatments. Wellness clinics are very popular for their relaxing and luxurious treatment programs. Depending on the budget, you can profit from a 7-day weight-loss program, with regular check-ups, prescribed diet, personal training plan and revitalizing care, that might cost you around EUR 4440 or a week of anti-tobacco treatment, filled with massages, psychotherapy sessions and other, in exchange for around EUR 5000. You can find cheaper stays in spa centers and wellness facilities, but for shorter periods and fewer services - as, for e.g. access to a thermal pool and full body massage in exchange for EUR 264/3 days or limited use of spa facilities and aromatherapy massage for around the same price.
Healthcare in Spain For European Citizens
If you visit Spain as a citizen of the European Economic Area (or EEA), you should acquire the European Health Insurance Card (or EHIC). This card will significantly decrease the number of worries you have when visiting a medical institution in Spain. The EHICs facilitate the access to medical services, by letting their holders get at free of charge or reduced-cost doctor's assistance.
If you have had any other type of insurance, it can cover certain expenditures. As a general rule, you might save up to 70% of your savings, depending on the country you come from.
In case a patient feels really ill, doctors can visit him at home. If patients need to be hospitalized, they should be prepared that nurses in Spain do not offer personal care or feeding, so in this case, they will need a companion. Medical regulations allow companions to spend up to 24 hours a day next to the patient.
Places to See on Medical Holiday in Spain
With an attractive coastline, that lies along the Atlantic Ocean and the Mediterranean Sea, Spain has this mild oceanic climate in the upper part of the country
and dry area in the South. The Kingdom of Spain lies across the Iberian Peninsula, Balearics and the Canary Islands, and two cities, Ceuta and Melilla, that you can find on the coast of Africa.
Country History
Spain got its name from the Phoenicians, that named it after one of the words they had "Span", which means "The Hidden Land". The most popular religion is Roman Catholic, though the country was influenced by Islam in many domains, such as irrigation, mathematics or philosophy.
Tourists Attractions and Other
A multitude of local businesses practices the siesta time - somewhat between 1 pm to 4 pm they are closed. Take this into consideration, when planning the trip of your dreams.
Sagrada Familia, Barcelona
When visiting Spain, grant some time to feel the panoramic experiences and the Roman Catholic allure of the temple, designed by the Catalan architect Antonio Gaudi and listed as a UNESCO World Heritage monument. Right now, some of the places in the church undergo certain rehabilitation work, to which every visitor of Sagrada Familia participates in. See more details here.
El Paseo del Arte, Madrid
The Boulevard of The Arts is a mile-long wide street, where you can find the richest art collections in the world. Art lovers can visit the Prado Museum, the Reina Sofia National Art Museum, the CaixaForum, and the Thyssen-Bornemisza Museum.
Costa del Sol beaches, Málaga
The sunniest destination of Europe with the most enjoyable beaches, some of them nudist and mixed, with a wisely planned urban culture and amazing landscapes.
Museo Picasso, Málaga
Artists and art lovers around the world are welcomed to visit the Picasso Museum. This place encompasses wide collections of the most influential painter of the XXth century, Pablo Picasso. It can be accessed from a reduced fee of EUR 3 up to a normal EUR 10 fee. See here the details of admission.
Old City of Toledo
Fans of the beautiful blend of Goth, Moorish and Renaissance architectures, spread across a variety of churches and hospices, located here and there, should visit the open-air museum of Toledo. You will see here the San Tome church, captured in one of El Greco's paintings, synagogues of Judaria and the magnum opus of the Spanish Gothic architecture - Catedral Primada Santa María de Toledo.
Safety in Spain
In Spain, it is legally required to carry with you an ID. If you witness a crime or you are the victim, call the national emergency number 112. The caller will be put through with a person that speaks their language, in case they don't know Spanish.
Spain is considered as a safe place to travel. There are some general travel rules, that should be followed:
- Keep a copy of all your documents and cards at your hotel;
- Pickpocketing is popular in crowded areas, so just take only the money you need for some expenses, such as dinner or visiting museums. Also, avoid taking flowers from women, or sign papers for "good causes", as those are also a way for people to steal from you;
- Use ATMs only in banks. The ATMs on sidewalks may have their keyboards broken or groups of children may attack you to steal your money.
¡Muchas gracias!
Spain Quick Facts
Capital: Madrid
Languages: Spanish (Castilian) has the official status, although the region of Catalonia, where Barcelona is situated, has also the Catalan language as its official. English is spoken in major cities and touristic areas, including by many professionals in various domains, such as Medicine.
Population: 46,56 millions
Major infectious diseases: Diarrhea, Lower Respiratory or other respiratory diseases, HIV/AIDS, Tuberculosis, Nutritional Deficiencies, Meningitis, Encephalitis
Degree of risk: Low, with necessary travel precautions taken
Passport validity: Three months beyond the lengths of stay
Mandatory Vaccinations: No need for mandatory immunization, unless you are planning to travel to the rural areas, where you will need an updated tetanus vaccination 
Currency restrictions for entry: Amounts higher than EUR 10,000 should be declared
Emergency Telephone Numbers:
112 - General emergency phone number
061 - Ambulancia (ambulance)
062 - Guardia Civil (Civil Guard)
080 - Bomberos (fire services)
091 - Policia Nacional (National Police) 
Timezone: Central European Time (GMT+01:00) and Central European Summer Time (GMT+02:00)
Cities
Weather Description
Planning a trip to Spain, bear in mind that August is the hottest month, whilst October is the gloomiest, because of the impressive amount of rain.
Available Accreditations
Hospitals, Clinics and Medical Travel Agencies for Spain
Top voted Providers are listed first. Feel free
to post a review
and
vote
for the provider you worked with. You can also
submit a new provider
, if you can't find one.
You can also check
Recently Discussed Providers
and place your questions to any Provider you want.