Health Tourism in Mexico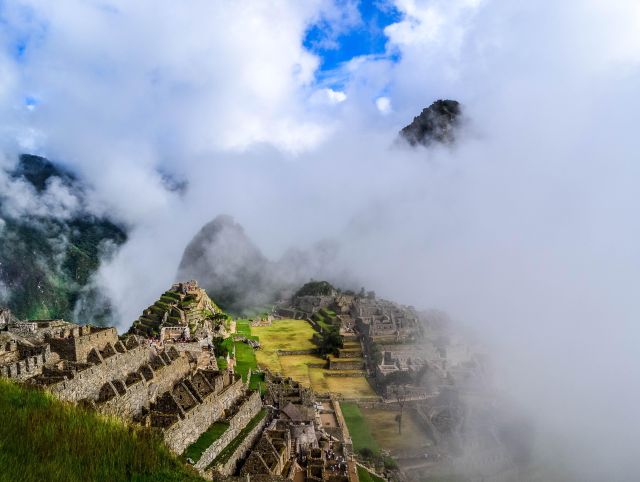 In this article you will find the answer for:
Medical tourism in Mexico.

Healthcare accreditation in Mexico.

Dentistry costs in Mexico.

Plastic surgery costs in Mexico.

Available treatments in Mexico.

Is Mexico safe?
The only Spanish speaker country of North America goes beyond blue beaches and red chilies, it is full of ancient history and small cities ready to welcome you.
Why Mexico for Medical Tourism?
Mexico is a top destination for growing worldwide medical tourism and has become a healthcare hub. In the past, only border-towns offered some dentistry and cosmetic surgery options mostly for Americans, but nowadays the country has increased its services offering cardiology, fertility, oncology, weight loss surgery, and reconstructive surgery in many cities around the country. 
Mexico has invested in the medical industry and offers high-quality services at an affordable price. Many Mexican hospitals started to affiliate with higher educational institutions. One of the best examples is the Hospital San José Tec de Monterey, which is affiliated with the educational institution Tecnológico de Monterey, offering five treatment centers for cardiology, oncology, neuroscience, organ transplantation, and liver diseases. Additionally, due to proximity to the US, it is common to be assisted by professionals educated in America. 
Hospital Accreditation in Mexico
The country jumped from none accreditations in 2006 to 9 places accredited by Joint Commission International (JCI) which recognizes with a gold seal only those institutions that follow the same requirements as US medical standards. Additionally, researchers show that the value of choosing Mexico as the next medical destination can save the patient an average of 40-65% if compared to US prices.
In line with the big hospitals, small clinics, are also popular and receive a high number of international patients. Those clinics are usually run by expats trained in the US or Europe. The majorities of these institutions make partnerships with accredited agencies and offer full support to the patient by providing additional non-medical services, such as pick-up service from the airports or partner hotels.
One of the most common worries of international medical tourists is the language barrier, understandably because the official language in Mexico is Spanish. However, due to the investment in this sector, nowadays is easier to find English-speaking personnel in the medical industry. Our most important advice is to always consider only accredited establishments while looking for medical options, in order to prevent any inconveniences during your stay. 
Popular Medical Treatments in Mexico
Mexico has become a favored destination for medical tourists seeking a range of sought-after treatments. Among the popular options are cosmetic surgery procedures, where Mexico is renowned for providing affordable yet high-quality services like breast augmentation, liposuction, facelifts, and rhinoplasty. Additionally, many travelers opt for dental treatments, such as dental implants, dental crowns, teeth whitening, and root canals, benefiting from cost-effective dental care delivered by skilled dentists.
Non-surgical aesthetic procedures are also in high demand, with Mexico offering an array of options like Botox, dermal fillers, facials, and chemical peels. Patients appreciate the expertise and cost-effectiveness of these treatments. Furthermore, Mexico has gained recognition for providing hip replacement surgeries at a more affordable cost compared to other countries, making it a preferred choice for those seeking this procedure.
Medical tourists are drawn to these treatments due to the combination of top-notch healthcare facilities, skilled medical professionals, and overall cost-effectiveness, making Mexico a top destination for quality medical care with attractive benefits.
Auditory Treatment:
Mexico's flourishing medical tourism industry offers an array of auditory treatment options for medical tourists. One prominent area is Otolaryngology, where specialized ENT (Ear, Nose, and Throat) specialists provide comprehensive care for hearing loss, vertigo, breathing issues, and vocal cord disorders, as well as the treatment of benign and cancerous tumors.
Moreover, Mexico has resources available for audiology treatments, including hearing aids. While specific details about hearing aid procedures may be limited in the search results, the country boasts clinics and specialists proficient in audiology treatments. To access the latest and most accurate information on hearing aid procedures and providers in Mexico, it is advisable to consult local clinics or reliable medical tourism platforms.
The country's medical tourism industry is continuously expanding, catering to diverse medical needs across various specialties, including audiology. Patients seeking auditory treatments can find promising opportunities in Mexico's robust healthcare landscape.
Cardiology Treatment:
Mexico stands out as a sought-after destination for medical tourists in search of exceptional cardiology treatment. The country offers a wealth of insights and options, as highlighted by the search results. Firstly, Mexico houses top-notch cardiologists and modern hospitals dedicated to providing high-quality cardiology treatment. An exemplary institution, the Galenia Heart Center in Cancun, employs holistic approaches to heart health, emphasizing prevention, early detection, diagnosis, and treatment.
In addition to top-quality care, medical tourists benefit from the affordability of cardiology treatment in Mexico. The country boasts cost-effective prices that make it an attractive choice for those seeking cardiac services. A prime example of comprehensive cardiac services is the Family Hospital in Mexicali, which takes a proactive approach to offer patients the most advanced methods for heart disease diagnosis, treatment, and prevention.
As a healthcare hub, Mexico continues to serve medical tourists with an array of services, including exceptional cardiology treatment. A noteworthy aspect to consider is the cost comparison of cardiology procedures in Mexico versus other countries:
The cost of cardiology treatment in Mexico is generally more budget-friendly compared to the United States. 
Based on the search results, it is evident that cardiology treatment in Mexico is significantly more affordable compared to the United States. For instance, the cost of seeing a cardiologist in Mexico for a consultation ranges from $800 to $1,000 MXN per visit without insurance, which is approximately $40 to $50 USD per visit. On the other hand, heart valve replacement surgery was reported to cost around $94,000 USD in 2021, while a heart bypass procedure in Mexico is priced at around $25,000 USD in the same year.
Mexico is renowned for providing cost-effective healthcare services, including cardiology treatments, often at half or even lower the cost of what patients might expect to pay in the United States. However, it is essential to acknowledge that the overall cost of cardiology treatment can vary depending on various factors, such as the specific procedure, the hospital chosen, and individual circumstances.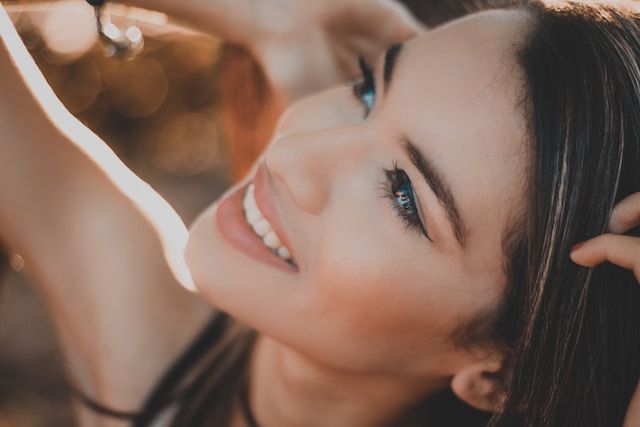 Mexico has become a favored destination for medical tourists seeking cosmetic surgery. The country offers affordable prices for a wide range of procedures, including rhinoplasty, breast implants, tummy tucks, and liposuction. The availability of expert professionals, accredited hospitals, and all-inclusive packages make it an attractive choice for those looking for high-quality care at a fraction of the cost compared to other countries.
Nuevo Laredo, Mexico, has emerged as an important hub for plastic surgery tourism, offering advantages and cost-effectiveness. The country's network of plastic surgeons includes experts with training and work experience in the US. Medical tourism companies in Mexico provide comprehensive care and services in all-inclusive packages, making cosmetic surgery accessible to a broader audience. Mexico's reputation for affordable and top-notch cosmetic surgery attracts patients from around the world, with prices often half or less than what one would expect to pay in the United States. The country's wide range of procedures, including breast lifts, mommy makeovers, rhinoplasty, liposuction, and Brazilian butt lifts, caters to diverse patient needs.
When comparing the costs, procedures in Mexico are significantly more cost-effective than in other countries. For instance, a breast lift in Tijuana, Mexico, may cost around $6,000 USD, while in the United States, it can reach up to $12,000 USD. Tijuana also offers all-inclusive packages for procedures like the Mommy Makeover, ranging from $7,900 to $17,500.
Mexico's commitment to providing quality and safety in cosmetic surgery is evident through accredited surgeons and clinics. This combined with the affordability and range of procedures makes Mexico an appealing destination for those seeking cosmetic enhancements.
For international patients considering weight loss surgery, Mexico emerges as a popular destination due to its combination of affordable prices and experienced surgeons. In Mexico, patients have access to a wide array of weight loss surgery options, ranging from laparoscopic procedures to gastric sleeve surgery and gastric bypass surgery. This diversity of treatments ensures that individuals can find the most suitable approach to achieve healthy, sustainable weight loss.
The cost of weight loss surgery in Mexico is notably more affordable when compared to other countries, making it an attractive option for those seeking effective and budget-friendly treatments. For instance, gastric sleeve surgery in Mexico can cost around $5,000 USD, while gastric bypass surgery typically ranges from $6,600 to $11,000 USD. Patients can benefit from specialized clinics, such as the Weight Loss Team in Puerto Vallarta, offering multiple weight loss surgery options with a focus on long-term success and patient care.
Mexico's weight loss surgery services boast experienced bariatric surgeons and technologically advanced facilities, ensuring high-quality care and favorable outcomes. Laparoscopic procedures, which are preferred in many instances, provide additional benefits like reduced pain, fewer complications, minimal scarring, and faster recovery. Gastric sleeve surgery, one of the most popular weight loss procedures, effectively helps obese patients shed weight by reducing the size of the stomach. Gastric bypass surgery, another widely sought-after option, involves creating a small stomach pouch and rerouting the small intestine to limit food intake and absorption.
Regarding success rates, studies show that the overall weight loss percentage after bariatric surgery in Mexico can reach up to 77.6% 24 months after the procedure. Gastric sleeve surgery, in particular, has an effective weight loss rate of up to 80%.
For patients concerned about safety and support, Mexico Bariatric Center collaborates with a network of masterful weight loss surgeons who pride themselves on delivering the highest success rates and lowest complication rates. They also prioritize patient care, outcomes, and support throughout the journey. 
It's essential to note that the cost of weight loss surgery may vary depending on factors such as the specific procedure, the complexity of the case, the location, and individual patient needs. Prices for weight loss surgery in Mexico can range from $3,000 to $20,000 depending on the specific procedure and clinic, and typical packages often include ground transportation, pre-operative lab work, hotel accommodations, and hospital stays. As with any medical decision, patients are encouraged to consult directly with experienced bariatric surgeons and clinics in Mexico to get accurate and up-to-date pricing information, as well as to discuss tailored treatment plans that align with their unique circumstances and goals. Mexico's reputation for providing effective weight loss solutions, coupled with its affordability and skilled surgeons, makes it a promising destination for international patients seeking successful weight loss treatments.
Read also Patient Story: Bariatric Surgery Transformation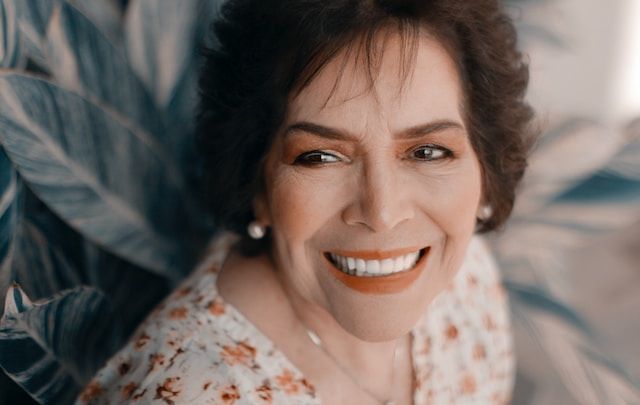 Dentistry treatment in Mexico has become a preferred option for medical tourists seeking both affordability and quality. The country offers a wide range of dental treatments, including dental implants, cosmetic dentistry, root canal treatment, teeth whitening, veneers, bonding, and gum contouring. The affordability of dental care in Mexico is evident in procedures such as dental implants, costing between $650 and $1,800, and all-on-4 implants ranging from $5,600 to $13,200. Additionally, porcelain veneers can be obtained for a cost between $250 and $550.
One of the appealing factors of dental care in Mexico is the quality of care provided by highly skilled dental professionals. Many dentists in Mexico have received training or work experience in the United States, ensuring top-notch treatment. Moreover, dental clinics in Mexico maintain strict safety and hygiene standards, implementing standard practices such as the use of protective gear like face masks and sterile gloves.
Mexico's dental tourism has seen substantial growth, attracting millions of US tourists and medical tourists annually. This popularity is attributed to the combination of affordable healthcare services and the opportunity to enjoy a vacation. 
Read also Top Destinations For Full Mouth Restoration  with prices.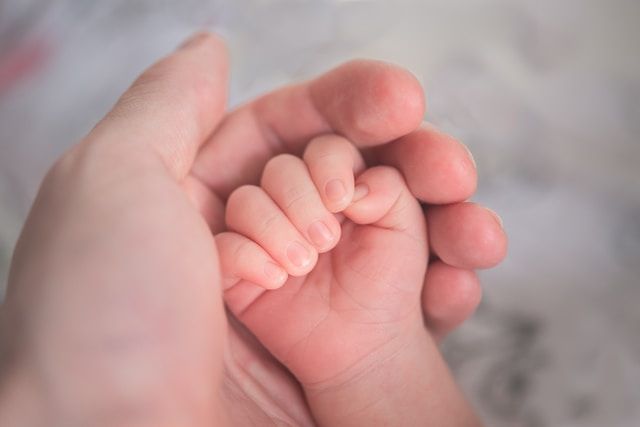 Fertility treatment, specifically In Vitro Fertilization (IVF), in Mexico is a sought-after option for many couples due to its affordability and high success rates. The cost of IVF in Mexico can vary depending on the clinic, location, and specific treatment plan, with prices ranging from around $4,000 USD to approximately $8,000 USD. Some clinics offer all-inclusive IVF packages, covering necessary procedures, medications, monitoring, and doctor/hospital fees, starting at around $7,490 USD.
Mexico is home to highly qualified fertility specialists with years of experience in IVF and infertility treatment, ensuring comprehensive care and effective solutions. Fertility clinics in Mexico take a holistic approach, providing a range of services and treatments to address various infertility disorders. Many clinics have reported high success rates in IVF treatments, offering hopeful prospects for couples undergoing the procedure.
The cumulative pregnancy success rates of IVF in Mexico showcase promising results. After the first embryo transfer, the success rate is 67%, increasing to 86% after the second transfer and reaching an impressive 98% after the third transfer. Compared to other countries, the cost of IVF in Mexico is significantly more affordable, with potential savings of around 70% when compared to the United States. However, it is important to note that the cost and success rates of IVF can vary based on individual circumstances, such as age, medical history, and the specific treatment plan.
For accurate and up-to-date pricing information, as well as personalized treatment plans, it is recommended to consult directly with fertility clinics in Mexico. They can provide comprehensive guidance, answer any specific queries, and tailor treatments to individual needs.
Also read IVF Treatment Step By Step Guide.

See IVF Prices in other countries IVF Price Comparison In Different Countries.
Find Fertility Clinics in Mexico.
Oncology:
In Mexico, patients have access to a variety of oncology treatment options, encompassing both alternative and conventional approaches. Based on the search results, here are some key insights: Mexican Cancer Clinics provide alternative cancer treatments that are painless, non-invasive, and free of side effects. These holistic approaches include immunotherapy, hyperthermia, and ozone therapy, aiming to address cancer from multiple angles and support the body's natural healing processes.
The Immunotherapy Institute adopts a whole-person approach to cancer treatment, emphasizing the healing of the mind, body, and spirit. Alongside immunotherapy, they offer therapies such as hyperthermia and nutritional therapy, creating a comprehensive treatment plan tailored to each patient's unique needs. While Mexico offers reputable treatment options, it is essential to be cautious of some border clinics that may promote questionable practices. Certain clinics may propose unconventional or unproven methods for cancer treatment, which the American Cancer Society advises against seeking.
With its diverse array of oncology treatments, including both alternative and conventional modalities, Mexico remains a sought-after destination for medical tourists seeking effective and comprehensive cancer care. Patients have the advantage of exploring various treatment avenues and consulting with experienced medical professionals to make informed decisions aligned with their individual health requirements.
Ophthalmology Treatment:
For international patients considering ophthalmology treatment, Mexico provides a diverse array of options through its clinics and hospitals, offering advanced procedures and high-quality care. The country is equipped to perform various ophthalmology procedures to address different eye conditions. Here are some of the most common ophthalmology treatments available:
Phacoemulsification stands as the most frequently performed procedure for cataract surgery in Mexico. This minimally invasive technique involves breaking up and removing the cloudy lens using a device inserted through a small corneal incision. The lens is then replaced with an intraocular lens (IOL), resulting in improved vision.
LASIK (Laser-Assisted In Situ Keratomileusis) is a popular refractive surgery procedure aimed at correcting vision problems such as nearsightedness, farsightedness, and astigmatism. By reshaping the cornea using a laser, LASIK offers lasting vision improvement.
Various glaucoma surgery procedures are available in Mexico to manage and treat glaucoma, a condition that damages the optic nerve. These procedures aim to reduce intraocular pressure and prevent further vision loss.
Strabismus surgery serves to correct misalignment of the eyes by adjusting the eye muscles, thereby enhancing eye coordination and alignment.
For retinal issues, Mexico offers advanced retinal surgery procedures, including treatments for retinal detachment, macular degeneration, and diabetic retinopathy. These surgeries aim to repair or restore the function of the retina.
In terms of pricing, it is important to have an understanding of the approximate costs of certain ophthalmology treatments in Mexico:
Cataract Surgery typically costs around $2,000 USD per eye, with both eyes totaling nearly $4,000 USD.
An eye examination can range in price, starting at $20 USD.
All-laser LASIK starts at $1,800 USD per eye.
For retina surgery, the Vitrectomy (Retina Surgery) procedure can cost between $4,045 USD and $6,000 USD, while the Wetlia Application for Retina (per application) can cost $595 USD.
It is crucial to keep in mind that the cost of ophthalmology treatment may vary depending on individual circumstances, such as the specific procedure, hospital, and individual needs. For precise and up-to-date pricing information, as well as tailored treatment plans and options, it is advised to directly consult with ophthalmologists and eye clinics in Mexico. The country's commitment to providing exceptional eye care and advanced ophthalmology procedures makes it an appealing destination for international patients seeking reliable and effective treatments.
Orthopedic Surgery:
For international patients considering orthopedic surgery, Mexico offers a diverse range of options, with clinics and hospitals providing advanced treatments and procedures. The cost of orthopedic treatment in Mexico is generally competitive, making it an attractive choice for those seeking high-quality care without exorbitant expenses. For outpatient treatments, the cost usually starts at $3,000 USD, while major procedures like hip replacement surgery typically do not exceed $20,000 USD.
Mexico has earned a reputation for delivering high-quality orthopedic care, featuring experienced surgeons and state-of-the-art facilities. Mexican orthopedic surgeons are highly skilled and frequently practice in some of the country's finest orthopedic hospitals, where technological advancements have enabled the implementation of cutting-edge equipment and techniques. In terms of affordability, orthopedic surgery in Mexico is often a more cost-effective option compared to other countries, including the United States, with prices ranging from $5,000 to $15,000 at top joint surgery clinics.
Among the orthopedic procedures available in Mexico are:
1. Knee Replacement Surgery, which is commonly performed by experienced surgeons utilizing advanced facilities.
2. Hip Replacement Surgery, with affordable options and skilled surgeons.
3. Spine Surgery, featuring advanced procedures, including minimally invasive techniques, for conditions like herniated discs, spinal stenosis, and scoliosis.
4. Arthroscopic Surgery, is a minimally invasive procedure employed to diagnose and treat joint problems.
5. Shoulder Surgery, is frequently performed by experienced surgeons with access to advanced facilities.
6. Trauma Surgery, which includes advanced procedures for fractures, dislocations, and other injuries.
Regarding prices, the cost of orthopedic surgery can range from $5,000 to $15,000 at top joint surgery clinics, with the average price of orthopedic procedures in Mexico being around $12,000. However, it is essential to recognize that the actual cost of orthopedic surgery may vary depending on factors such as the specific procedure, the complexity of the case, the location, and the individual needs of the patient. Patients are encouraged to consult directly with orthopedic surgeons and clinics to obtain accurate and up-to-date pricing information and to explore tailored treatment plans that meet their unique requirements. Mexico's combination of high-quality orthopedic care, skilled surgeons, advanced technologies, and competitive pricing makes it a promising destination for international patients seeking successful orthopedic treatments.
Dentistry Prices in Mexico
Single implant with crown - 850 $ / 1700
All on 4 - $11,000 
All on 6 - $12,000 
Veneers - $340 per tooth
Laser whitening - $200 - $450
Sinus lift - $1300
Bone graft - $200 - $450
Read More About Full Mouth Restoration Prices
Plastic Surgery Costs in Mexico
Facelift - $4,500
Breast Augmentation - $3,500
Tummy Tuck - $4,500
Mastopexy (Breast Lift Surgery) - $4,000
Mastopexy (with Implants) - $5,200
Liposuction (one area) - $2,400
Mommy Makeover (including abdominoplasty, liposuction, breast lift) - $9,500
Read About Breast Augmentation And Areola Reduction Surgery With Prices
How to Stay Safe in Mexico?
Tourists are often surprised by how safe the country can be. However, common caution is advised. As in many big countries, tourists in Mexico should be aware of pickpockets in crowded places, isolated areas at night are not recommended to be visited alone and bribery is noticeable. Keeping a low profile is advised at all times by not displaying valuable belongings, being alert in crowded places, taking registered taxis, and staying in recognized hotels, these are some tips to follow during your next trip to the country. In the case of an emergency, call the Police Emergency Line 060. 
Mexico Quick Facts
Capital: Mexico City
Population: 127,017,224 (2015 World Bank census)
Major infectious diseases: Bacterial diarrhea, Hepatitis A, and Dengue Fever.
Degree of risk: Intermediate
Passport validity: six months
Mandatory vaccinations: None (recommended: hepatitis A, typhoid, and tetanus)
Currency restrictions for entry: up to USD 10,000
Emergency Telephone numbers: 065 (ambulance) and 060 (police)
Cities
Mexico City
Mexico City, a vibrant metropolis, is a treasure trove for tourists. Its historical landmarks, cultural richness, and gastronomic delights attract visitors from around the world. Explore its museums, taste authentic cuisine, and enjoy a lively nightlife. This city offers a captivating blend of tradition and modernity, making it an unforgettable destination.
Services
Weather Description
Mexico experiences diverse weather patterns throughout the country. In the north, winters can be cold with temperatures ranging from 10°C to 20°C (50°F to 68°F), and occasional snow in mountainous areas. The central region has mild winters with temperatures around 15°C to 25°C (59°F to 77°F) and warm summers reaching 28°C to 32°C (82°F to 90°F). Southern regions are warm and humid with temperatures ranging from 25°C to 35°C (77°F to 95°F). Coastal areas offer tropical climates with occasional showers, and temperatures averaging 25°C to 30°C (77°F to 86°F). Mexico City enjoys a moderate climate year-round, with temperatures varying from 12°C to 25°C (54°F to 77°F). Overall, Mexico offers a variety of climates for travelers to enjoy.
January
5 °C - 21 °C
41 °F - 70 °F
February
6 °C - 22 °C
43 °F - 72 °F
March
7 °C - 24 °C
45 °F - 75 °F
April
10 °C - 25 °C
50 °F - 77 °F
May
11 °C - 25 °C
52 °F - 77 °F
June
12 °C - 24 °C
54 °F - 75 °F
July
12 °C - 22 °C
54 °F - 72 °F
August
12 °C - 23 °C
54 °F - 73 °F
September
12 °C - 23 °C
54 °F - 73 °F
October
10 °C - 23 °C
50 °F - 73 °F
November
7 °C - 22 °C
45 °F - 72 °F
December
5 °C - 20 °C
41 °F - 68 °F
Available Accreditations
Hospitals, Clinics and Medical Travel Agencies for Mexico
Top voted Providers are listed first. Feel free
to post a review
and
vote
for the provider you worked with. You can also
submit a new provider
, if you can't find one.
You can also check
Recently Discussed Providers
and place your questions to any Provider you want.