Health Tourism in Ukraine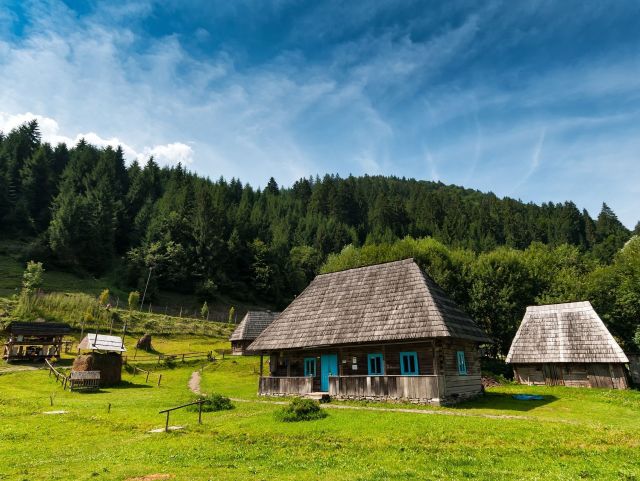 In this article you will find the answer for:
Medical Tourism in Ukraine.
Hospital Accreditation in Ukraine.
How Much is IVF and Surrogacy in Ukraine?
Is Ukraine Safe?
Why Ukraine for Medical Tourism?
Ukraine has grown its medical tourism significantly by offering good medical care at a low cost. Healthcare tourists can expect high standards of equipment and personnel and a wide range of treatments with most of them being budget-friendly.
The country provides services such as private dentistry, cosmetic surgery, fertility treatments, etc., at significant savings in comparison to your own country, with almost no waiting lists. In particular, Ukraine is becoming popular as a specialist center for laser eye surgery, dentistry, and IVF. Ukraine is also one of the few countries that accept international surrogacy, offering Ukrainian surrogate mothers and egg donation services at a fraction of the price you would have to pay anywhere in Europe or America.
Hospital Accreditation in Ukraine
Legal entities of any form and individual entrepreneurs can perform medical practice based on a license. Medical licenses are issued by the Ministry of Healthcare of Ukraine, on an indefinite basis if they fulfill all requirements such as quantity of medical staff employed full-time or part-time, qualification of the head of the medical institution, availability of premises in line with sanitary, epidemiological, hygienic standards and rules, having a permit from the state fire safety department, special equipment in respecting the established norms and regulations.
On top of acquiring a license, healthcare organizations are also subject to accreditation with the Ministry of Healthcare of Ukraine. The accreditation commission verifies the relevant documentation provided by medical entities and based on the results, issues a decision on awarding them a particular category. The first accreditation of healthcare institutions has to be done within the first 2 years of activity. Further accreditations will be performed at least once every 3 years.
In 2015 Health Ministry of Ukraine) was to receive international healthcare accreditation by QHA Trent (UK). QHA-Trent is an independent UK-based company, which delivers external and objective verification of the quality of the services within international healthcare facilities. Also, Ukraine has one Joint Commission International accredited institution. JCI is considered a world leader in healthcare accreditations and verifies the standards of the treatments and the safety of the patients. 
Top Medical Treatments in Ukraine:
Aesthetic medicine and Cosmetology 
IVF and Surrogacy in Ukraine
Ukraine is attractive to international fertility patients because of its lack of legal limits considering the women's and men's age. However, women that want to undergo the treatments have to respect the order of the Ukrainian Ministry of Health (which in practice means that they have access to fertility treatment no later than the age of 52).
While married couples and single women are allowed to undergo IVF treatments, they are not accessible for same-sex couples. Ukraine allows egg and sperm donation and they are anonymous. Procedures such as ISCI, PGD, and PGS are available and choosing the sex is allowed only for medical reasons. The main novelty in the Ukrainian fertility law (as compared to other EU IVF destinations) is surrogacy. The Ministry of Health does not make public any data on the subject, so it's hard to estimate how popular the practice actually is.
One of the main reasons why people choose Ukraine as their destination for future parenthood is the low price point of IVF and surrogacy compared to most other destinations. One IVF cycle in Ukraine is about 1,700$ and on average 3,600$ with donor eggs. Surrogacy packages are more expensive and they can cost from 5,000$ to as much as 16,000$ or even more, depending on the package.
See packages for Fertility Treatment in Ukraine directly form Clinics. 
Safety in Ukraine
Ukraine remains a rather safe European destination unless you go into the war zone, which is a tiny part of the country's territory in the far east.
Even though violent and petty crime has been rising post-Maidan, it is not significantly different from the rest of Europe. The war with Russia affects a small part of the far southeast of Ukraine and does not drastically affect the rest of the country. Do not try to visit Donetsk because you can become a prime victim of kidnapping or accusations of spying. Also, you need a special permit to go around the 'line of contact' between Ukrainian and Russian forces. 
For More Updated Information About Safety in Ukraine Visit:
Cities
Kiev
Kyiv, the capital city of Ukraine, is a vibrant and historical destination that captivates tourists with its rich heritage and modern charm. This bustling metropolis offers a mix of ancient landmarks, such as the iconic Kyiv Pechersk Lavra monastery and Saint Sophia Cathedral, alongside modern attractions, including lively cafes, art galleries, and vibrant street life. Stroll along the picturesque Dnipro River, explore the bustling Maidan Nezalezhnosti Square, and immerse yourself in the city's culture at its various museums and theaters. Kyiv's warm hospitality, delicious cuisine, and unique blend of old and new make it an unforgettable destination for travelers.
Services
Weather Description
Weather in Ukraine is a dry and continental influenced climate with warm, dry summers and quite harsh winters. January is the coldest month with daytime temperatures usually around 0°C, but in some cases, winter months can be colder with temperatures far below zero, about -20°C or lower and strong, cold winds. Heavy snowfall or even snowstorms are also possible on some days. In summer daytime temperatures reach 25-30°C, but sometimes quite higher, 35°C or more, especially in the inland areas. Generally, the weather is best May-September, when days are warm and the nights are cool, although it rains more in Spring than in summer.
April
4 °C - 12 °C
39 °F - 54 °F
July
16 °C - 29 °C
61 °F - 84 °F
Available Accreditations
Hospitals, Clinics and Medical Travel Agencies for Ukraine
Top voted Providers are listed first. Feel free
to post a review
and
vote
for the provider you worked with. You can also
submit a new provider
, if you can't find one.
You can also check
Recently Discussed Providers
and place your questions to any Provider you want.