Health Tourism in Romania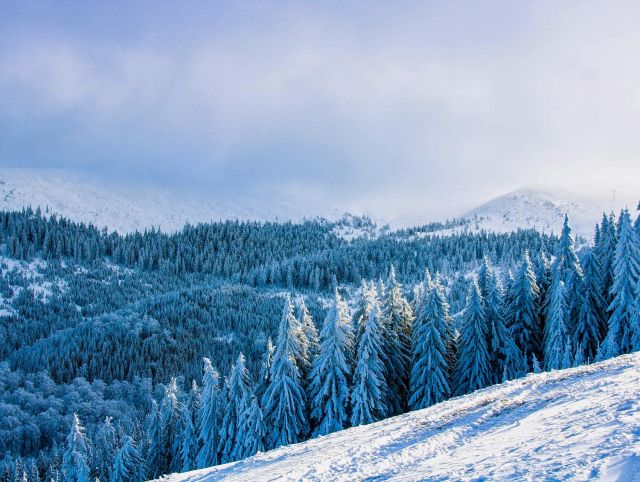 In this article you will find the answer for:
What is Romania well known for?

Does Romania have the cheapest dental care?

Why dental tourism Romania?

What is Romania's dental implants average prices?

Romania's spa treatments.

Organ transplantation in Romania.
The land of vampires, wonderful winters and friendly people, Romania always awaits new persons to explore its grounds.
Romania is transcended by the Carpathian Mountains, from which almost all of the country's rivers originate. It also has nice beaches in the Danube Delta and on the coastline of the Black Sea - very popular destinations during summertime.
Why choose Romania for medical tourism?
Romanian medical system has just recently started to gain more hope. Due to corruption, many pillars of the society, including medicine, have suffered. Long ago, medical representatives, because of the low wages and bad working conditions, let themselves bribed by patients. Unfortunately, such practices are popular until now. Some state hospitals don't have enough doctors and nurses; the medical equipment is in a bad condition and sometimes there's a shortage of beds. Thus, some of the patients are allowed to go home during the night and return the next morning to continue their treatments. There is an exodus of medical specialists, but other highly-skilled medical workers are still on duty to their daily tasks.
Medical studies are considered to be a perfect combination of high-quality and reasonable prices. The studies are provided in up to 6 languages and diplomas from Romanian medical faculties are recognized all over Europe. WHO provides support in the framework of the 2030 Agenda for Sustainable Development, in order to let current and future medical professionals have a better working environment and let them engage more in the process of achieving a better living level for patients of all ages.
Romania is ranked 99th in WHO's list of countries with the most prolific healthcare systems. There are state hospitals, private hospitals, and clinics, that usually share the same doctors.  There's also the special emergency unit, SMURD, that can be reached by the same emergency number. Romania has universal healthcare coverage, which means all of its citizens have health protection from the state. Some of the citizens still prefer to have private insurance, to profit from both, if needed. 
Prices on medical services might be really attractive for foreigners, but not exactly for Romanians. In smaller cities, a visit to a specialist in a private clinic might start from EUR 10, whilst in bigger cities, such a visit might cost you around EUR 20 - EUR 40. Dental services are of high quality, but a lot cheaper than in other EU countries. The extraction of a tooth will cost around EUR 10, while more advanced services, such as teeth replacement or fixture, depending on how many of them, will cost you from around EUR 800.
Tourists are suggested to visit private doctors for healthcare. If one's visiting Romania for medical purposes, seeing a specialist should be scheduled ahead. Private hospitals have a patient-friendly staff, are equipped with modern techniques. The top performance Romanian hospitals can be found in Bucharest, Cluj, Timișoara, Constanța, and Târgu-Mureș. European tourists, that don't have paid insurance, have the right to free emergency services. 
Romanian medicine is most popular through one particular branch - transplantation. Many hospitals have joined the Transplantation Program, constantly improved by the National Agency of Transplantation. There have been conducted several types of such operations, whilst the most popular are renal and liver ones. There are attempts at certain cardio operations. Even though such treatments might be considered experimental, Romania has become more and more popular in the transplant field among other European medical institutions. Transplant centers have been provided European funds in order to invest more in the complexity of provided services and to improve the pharmaceutical industry, as well. There's only a lung transplant center in the country, two kidney centers, one liver clinic and an advanced research and development center in experimental medicine.
People from all over the world also tend to spend their vacations at health resorts, that have become popular in Romania. The health programs include salt baths, access to thermal waters and to spas that provide treatments through mineral waters and therapeutic mud. Such treatments are proven to ameliorate the respiratory system, digestive disorders, nervous afflictions, locomotor system, and many others.
 
Places to Visit in Romania
Bran Castle
A national monument and a fairytale place, Bran Castle preserved both its historical and magic allure, being linked to many legends about Dracula. The place is now a museum and can be visited on your own or by booking a tour. It also has an open-air museum, where traditional Romanian housing is exhibited.
Transfagarasan
One of the most Instagrammable places in Romania, Transfagarasan is a 151 km paved road, that goes through Fagaras Mountains, the highest ones in the country, uniting Transilvania and Muntenia.
Poiana Brasov
An ideal resort for those who want to isolate from the urban noise. It has a ski track up to 80 ha and is located at about 1,020 m above the sea level.
Vaser Valley Forestry Railway
Located close to the Ukrainian border, this particular railway is an important cultural piece, as it has special touristy routes on steam trains and a museum with wagon and locomotives with a very articulate historical lure.
Salina Turda
This mine was opened as a museum back in 1992 and it preserves the wonders of mining, alongside the machinery used to keep everything intact and in a good shape. Salina is also popular among people that choose to relax in a spa or have salt baths to meliorate their health issues.
Travel Romania Safety
Romania is considered a safe country, but there might be some complications when it comes to traveling through places you don't know.
- There might be unpleasant encounters with groups of Roma people, that might trick you into giving money or stealing from you;
- It might happen that taxi drivers can trick you into paying more for a ride, so it is better to know the route by yourself and walk it to your home;
- In smaller cities and villages might be complicated to find English speakers and some of the road signs might be in Romanian only so be ready for some challenges;
- Some cities lack hostels and budget hotels, but the industry is slowly growing. Romanians in villages are good-hearted and they might help you with accommodation, but do not rely only on that.
Plan your trip to the land of vampires carefully!
Romania Quick Facts
Languages: Romanian is the official language of the country. Some people also speak Hungarian and German. Due to the education received, the majority of people under 45 also know English. Representatives of the majority of businesses, especially in tourism, speak English.
Capital: Bucharest
Population: 19, 71 mln
Major infectious diseases: Hepatitis A, Hepatitis B, Rabies
The degree of risk: Low, with necessary precautions taken
Passport validity: For the duration of one's stay. No need for an additional period of validity beyond one's time of staying.
Mandatory Vaccinations: Routine vaccinations, recommended by your doctor.
Currency restrictions for entry: Amounts of at least EUR 10,000 or their equivalents must be declared
Emergency Telephone Numbers: 112
Cities
Services
Available Accreditations
Hospitals, Clinics and Medical Travel Agencies for Romania
Top voted Providers are listed first. Feel free
to post a review
and
vote
for the provider you worked with. You can also
submit a new provider
, if you can't find one.
You can also check
Recently Discussed Providers
and place your questions to any Provider you want.