All-on-6 Mouth Restoration With Freer Dental Implant Center From Costa Rica
In this article you will find the answer for:
Quality standards for dentistry in Costa Rica
All-on-4 vs All-on-6 Implants
Cost of All-on-6 procedure
All-on-6 step by step
Implants with bone loss
Dental Implants pain
How much dental implants surgery takes
How long takes recovery from dental implants
Dental implants aftercare
What if a dental implant fails
Dental restoration is one of the most sought for medical treatments worldwide. Everybody wants and definitely needs a perfect smile which isn't only aesthetically pleasing, but is also fully functional and will last you a long time. We interviewed Mossimo Marinoni, Freer Dental Implant Center representative on MedicalTourism.Review platform, who explained how they work and what a patient should expect when going for a full-mouth restoration.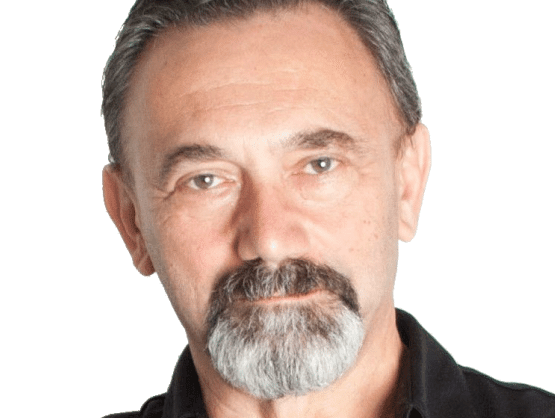 My name is Massimo and I am responsible for the International Patients of our clinic. I make sure they have all the information they need about the clinic, their treatment, pricing, etc. Also, I communicate with all the patients that are interested to visit us. I send them personalized emails to make sure they get all the costs and the time involved for the exact treatment they need. If they have doubts about the costs I explain everything and if they need to know something about the medical side, I would ask the Prosthodontist or get in contact with him.
Why Choose Costa Rica for Dentistry Procedures?
If you live in the United States or Canada, traveling to Costa Rica is relatively quick, inexpensive, and simple and you can save anywhere from 40-70% of what you'd pay in a clinic in the U.S.
Costa Rica has a National College of Dental Surgeons and all dentists must be registered in order to get a license, the College also keeps records of dentists' qualifications, specialties, and training, this information can be found online.
Many dentists in Costa Rica speak English because they get their specialization in the best U.S. Universities.
Dentists in Costa Rica undergo at least 5 years of college and a large number travel to other countries after graduation to get training in different specialties from universities like Boston, Filadelfia, and Harvard. You can find specialists in pretty much all areas of dentistry.
Boutique Clinics like Freer Dental Implant Center offers state of the art technology. Usually, dental clinics offer a lifetime guarantee on Dental Implants.
What is the Difference Between all-on-4 and all-on-6?
The All-on-4 has been the prominent system for edentulous or semi-edentulous patients for the last 20 years, actually, All-on-4 procedures have been improved by adding two more implants, for that now a day in our clinic and all the premium clinics around the World, it's preferred the All-on-6 Immediate Loading Procedure, that procedure is commonly discussed at dental conventions as the new procedure for a long term prognosis. The most obvious difference between All On 4 and All-On-6 dental implants is the number of implants that are added. All On 4 utilizes four implants, while All-On-6 uses six implants. Not only do these additional implants provide more support for your bite, but they also provide more strength for the jaw.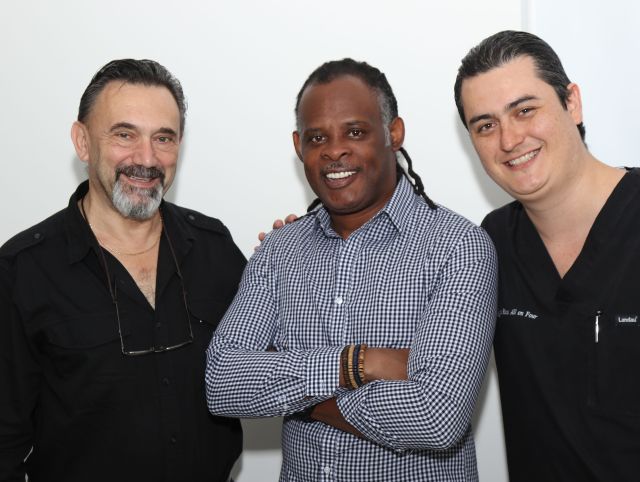 Freer Dental Implant Center and LAB are a Dental Departures' Award-winning Dental Center from 2015 to 2018 - #1 clinic of 124 affiliated to the portal, in Costa Rica. We are also accredited by Global Clinic Ratings (GCR) as the #1 dental clinic in Costa Rica and #18 in the World has won awards from both the private and the public sectors.
Can You Have Dental Implants With Bone Loss?
All-on-6 allows us to work with patients who have bone loss, we use bone grafts for equalizing the jaw bones and give a nice gum structure for the patients with the zirconia bridge that is positioned directly on the gum line.
Dive into our article on Dental Implants for more on various implant procedures.
Can You Take us Step by Step Through the all-on-6 Implant Surgery?
 Day Before (Sunday) - Arrival in Costa Rica
 1st Day Mon. Morning: XRays and First Consultation
  Mon. Afternoon: Surgery under Anesthesiologist Assisted IV

Sedation with DDS Surgeon Implantologist and Prosthodontist for the
Oral impressions with Intraoral Scanner.

2nd Day Tues. All Day: Recovery at the Hotel
3rd Day Wed. Morning: Impeller Test and Wax Test Prosthesis

 Wed. Afternoon: Placement of the Acrylic Healing Prosthesis
manufactured by our in-house Dental LAB.

4th Day  Thurs. : Check-Up
 5th Day  Fri.: Available for Tourism
6th Day  Sat.: Departure from Costa Rica
ALL-on-6 Package Includes:
Panoramic X-rays on-site on Pre Treatment Consultation
Placement Surgery of 6 Endosteal Titanium Implants on per Arch – Premium
Brands (Ritter, Zimmer, BioHorizon).
If more implants are required, they will be provided at no additional cost
I.V. Sedation assisted by a certified Anesthesiologist.
All the Dental Extractions needed
Temporary Healing Acrylic Bridge per Jaw
Permanent ALL-ON-6 Prosthesis with Abutments:
Option#1 Hybrid Acrylic with Titanium Bar Frame;
Option #2 - Full Zirconia Prettau by ZirkonZahn
6 Nights Lodging at Palma Real Hotel during the time of treatment
Airport Shuttle In/Out
Private Transportation from/to Hotel Palma Real / Dental Office for
appointments
Lifetime Warranty on the Implants
3 Years Warranty on the Hybrid Prosthesis
5 Years Warranty on the Zirconia PRETTAU Prosthesis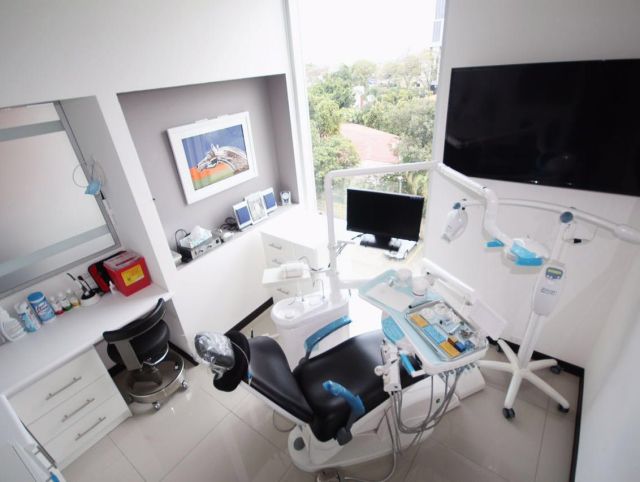 All-on-6 Package Prices :
$12,900 USD for ONE ARCH Hybrid/Acrylic Prosthesis

$23,000 for TWO Arches Upper/Lower Hybrid/Acrylic Prosthesis

$16,000 USD for ONE ARCH of Full Zirconia PRETTAU

$27,000 for TWO Arches Full Zirconia PRETTAU Porcelain BRIDGE
Considering a trip for your treatment? Learn about Dental Tourism in Hungary.
How Painful is the Dental Implant Procedure?
No pain at all, the surgery is performed under IV Sedation.
After the operation, doctors give a prescription for Antibiotics and Painkillers and also Ice Pads for swelling. For tests, we use The Wand (Computer Assisted Local Anesthesia) and for the impressions, there is an Intraoral Scanner that doesn't touch the mouth. For all of the above, the patient doesn't feel any pain in the process.
How Long it Takes to Do the All-on-6 Reconstruction, and How Long Does it Heal?
After the first stage, which includes the surgery and the placement of the temporary prosthesis, the patient goes back home and stays between 4 and 6 months for recovery and waits for the bone integration of the implants. After 4 or 6 months the patient must come back for one week again for the final stage, which is the placement of the Full Zirconia Prettau Bridge over the integrated implants.
What is the dental implant aftercare process?
First and foremost, they must maintain proper oral hygiene after the All-on-6 procedure. Once the dental implants are placed, they will likely be sore and swollen or could also experience light bleeding at the surgical site. Dr. Freer will send them home at the end of the week with specific aftercare instructions to follow carefully. This means that they will need to take the pain medication exactly as prescribed. In order to avoid potentially disrupting the implants, they will need to avoid hard and chewy foods, mainly eat softer foods for the next 4-6 months after their surgery.
What happens if a dental implant fails?
Our implants have a Lifetime Warranty. This means that if anything bad happens with the inserted implants, our patients are covered. For the Zirconia Crowns that go over the Implant Post, the warranty is 5 years.
Check out Dental Implants Packages offered by clinics listed on our platform.
Country Reference
Services