St. Constantin
General Hospital in Brasov, Romania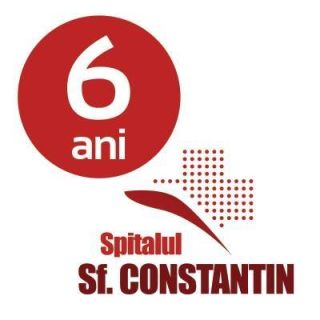 Top Specialities:
Represented by:
This Hospital is unverified - no representative is available.
Provider Category
Provider Type
General Hospital
Location
Address
Romania
Description
St. Constantine Hospital is a multidisciplinary medical center that offers a wide range of medical services including surgical specialties such as general surgery, thoracic surgery, cardiovascular surgery, robotic surgery, oncological surgery, vascular surgery, pediatric orthopedic surgery, neurosurgery, orthopedics-traumatology, adult and pediatric O.R.L. urology, obstetrics-gynecology, plastic-aesthetic surgery, oral-maxillo-facial surgery. It also offers medical specialties such as medical oncology, cardiology/interventional cardiology, and gastroenterology. The hospital was inaugurated on March 10, 2011, and expanded in July 2019 to a new location in Brasov. The hospital has 150 beds for continuous and day hospitalization, 13 surgical specialties, 3 medical specialties, and 18 ICU beds.
The hospital is equipped with state-of-the-art equipment produced by world leaders in the field, including Karl Storz, Zeiss, Intuitive, Dräger, Siemens, General Electric, ValleyLab, and Getinge. The hospital has a multidisciplinary medical team of experienced doctors from Tg. Mures, Cluj-Napoca, Iasi, and Bucharest, some of them returned from Switzerland and France, and have accepted to relocate to work in this international hospital.
St. Constantine Hospital differentiates itself from other traditional hospitals in Romania by the fact that the equipment and the layout of the space in which it operates have been specially designed from the beginning to meet international quality standards in the medical field. The hospital is accredited by ISO 9001 (TÜV Thüringen), ISO 14644 Cleanrooms, ANMCS, RENAR, and CNCAN, and has received the World Hand Hygiene Excellence Award (WHO) 2013, reconfirmed by audit 2018. The hospital is located in two places in Brasov, Calea București 318 and Iuliu Maniu 49, and has a staff of approximately 300 employees.
 
Official URL
Our Services
Our Partners
Medical Tourism Insurance Companies:
No insurance companies as partners specified yet.
Medical Tourism Travel Agencies:
There are no partners yet.
Address
Str. Iuliu Maniu nr.49
This Hospital is unverified - no representative is available.
St. Constantin has no representatives yet. You can still ask questions which will later be answered.