Health Tourism in Croatia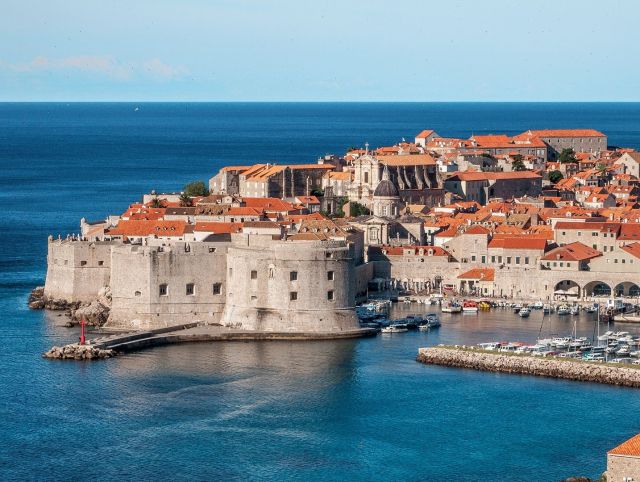 In this article you will find the answer for:
Medical Tourism in Croatia.

Hospital Accreditation in Croatia.

Best Treatments in Croatia.

Prices for Plastic Surgery in Croatia.

Prices for Dentistry in Croatia.

Spa Resorts in Croatia
Why Medical Tourism in Croatia?
Medical Tourism development in Croatia has a strong foundation thanks to it being a safe destination with high quality, and affordable procedures in dentistry and cosmetic/plastic surgery, physical therapy, and medical rehabilitation.
In 2018, the Ministry of Tourism in Croatia recognized medical tourism services for the first time through a new law. Thanks to this change a total of $350 million where provided for medical tourism projects. The main ones being the development of an orthopedic hospital, and the development of special hospitals for medical rehabilitation near the most famous thermal baths at Krapinske Toplice and Daruvarske Toplice. The EU stated that there are planned new funds for 2020 for further growth of medical tourism projects in Croatia. 
Dental tourism is one of the most famous fields for medical tourism in Croatia. Dentists in Croatia use materials and techniques that are of the highest quality, maintaining the latest global trends of equipment and supplies. Dental implants and dentures are the most used services are dental implants and dentures, which cost about 50% lower compared to Western Europe. The largest clinic specialized in dentistry serves about 50,000 international patients a year.
Hospital Accreditation in Croatia
Croatian hospitals have completed multiple international accreditation programs. American Accreditation Commission International being one of them. By completing this program, the hospital demonstrates that it meets patient safety standards and ISO 9001 standards. Another international accreditation acquired by a Croatian hospital is the international healthcare accreditation from CHKS, a leader in healthcare intelligence and quality improvement services.
Top Medical Treatment in Croatia
Spa and Wellness
Dermatology
Ophthalmology
Oncology
Plastic Surgery Prices in Croatia
Nose correction - 2,000$ - 3,000$
Tummy tuck - 2,300$-4,000$
Breast augmentation - 2,300$ - 3,500$
Liposuction - 1,000$-1,500$ 
Mommy makeover (body rejuvenation after birth) - 5,000$
Dentistry Prices in Croatia
Dental implant - 300$
Sinus lift - 350$
Teeth whitening (per jaw) - 180$
All-on-4 - 5,500$
Wellness Tourism in Croatia
Wellness and Spa tourism in Croatia is mainly concentrated on thermal and medical rehabilitation facilities, counting a network of more than 20 rehabilitation and wellness centers. Also, this form of medical tourism has the most announced infrastructure projects, with a $25 million Chinese investment. 
A trip to one of the many facilities across Croatia will have the benefits of mental and physical recreation and distress. Usually, the centers have panoramic views and offer a range of facials for men and women, holistic treatments and professional scrubs, plus a steam room, sauna, and jacuzzi. Most of them provide a massage menu that features hot-stone, fine-spine and some have anti-stress procedures for pregnant women.
The price for a night at one of these centers start from approx. 100$ depending on the luxury level you desire. 
Safety in Croatia
Croatia is a very safe destination for any kind of tourism. Violent crime rates are very rare and the general crime rate is quite low as well. But you should not forget about the basics of staying safe at any destination. Take care of your belongings and watch out for pickpockets. Stay away from shady parts of the city you are visiting and do not wander in unknown places at night. Also, avoid public demonstrations as they may get violent. 
Read more information about safety in Croatia below:
Cities
Zagreb
Zagreb is the capital and the biggest city in Croatia. It is situated on the slopes of Medvednica Hill to the north and the floodplain of the Sava River to the south. The city has many open squares and parks and many sightseeings for tourist.
Services
Weather Description
July has the highest temperatures in Dubrovnik with an average temperature of 25°C (77°F) and the coldest one is January at 9°C (48°F). The rainiest month is November with an average of 198mm of rain. The best month for swimming is August when the average sea temperature is 25°C (77°F).
January
6 °C - 12 °C
43 °F - 54 °F
April
11 °C - 17 °C
52 °F - 63 °F
July
21 °C - 29 °C
70 °F - 84 °F
October
14 °C - 21 °C
57 °F - 70 °F
Available Accreditations
No accreditation are available.
Hospitals, Clinics and Medical Travel Agencies for Croatia
Top voted Providers are listed first. Feel free
to post a review
and
vote
for the provider you worked with. You can also
submit a new provider
, if you can't find one.
You can also check
Recently Discussed Providers
and place your questions to any Provider you want.