Health Tourism in Hungary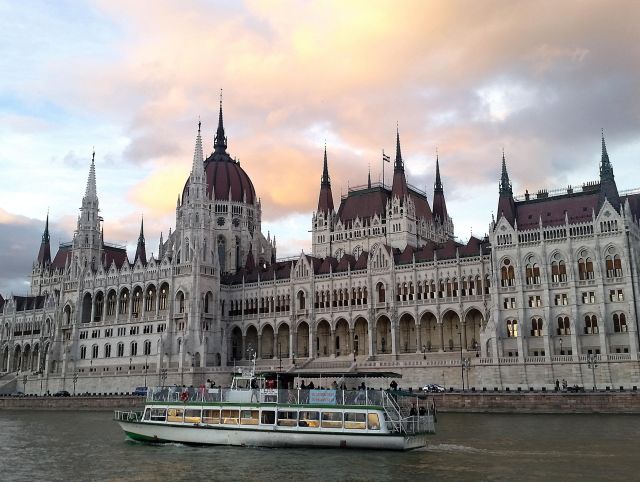 In this article, you will find the answer for:
Medical tourism in Hungary.

Top treatments in Hungary.

Hospital accreditation in Hungary.

Dentistry prices in Hungary.

Safety in Hungary.
Located in central Europe, Hungary is a relatively small country with a total landmass of 93,030 Km2. Its economy occupies 57th place in the world. It is a well-developed country with a stable government, boasting in natural resources and wildlife. 
Why Hungary for Medical Tourism?
It is a leading country in Europe in medical tourism. One-third of medical students in Hungarian Universities are foreigners. The medical facilities are highly developed and offer a wide arrange of medical services at an affordable price.
The medical institutions offer a unique feature for medical tourists. They may offer package deals that include flights, reservations, leisure activities, and medical services. Hungary has started collaborating with some other countries e.g. China to enhance an improved and reliable medical system worldwide.
Find a Clinic in Hungary. 
Top Medical Treatments in Hungary
The country has an advanced medical system that specializes in treating all types of health issues. The most popular services offered are dentistry, plastic, and orthopedic surgery, cardiac rehabilitation, fertility treatments, dermatology, anti-aging treatments, obesity treatments, eye surgery, and addiction programs.
Hospital Accreditation System in Hungary
The hospitals receive their certification from the Hungarian Ministry of Health, Medical Service, and The National Health Commission. Also, they received International Accreditation from the Care Quality Commission and The International Organization for Standardization.
Quality of Healthcare in Hungary:
1. Accessibility: Unmet medical needs in Hungary are generally low, though there was a temporary rise in 2020, likely due to the pandemic's impact on healthcare systems.
2. Ranking: Hungary's public healthcare system ranked 30th out of 35 European countries according to the Euro Health Consumer Index. When considering the quality of services relative to healthcare spending, Hungary's ranking dropped even further, reflecting challenges.
3. Healthcare Spending: Over the past decade, healthcare spending as a percentage of GDP has remained stagnant or decreased, potentially affecting the overall quality of services.
4. Criticisms: WHO and OECD studies highlight concerns in Hungary's healthcare system, including delays in planned surgeries, long wait times for treatment (particularly in orthopedics and neurosurgery), and underutilization of diagnostic examinations due to financial constraints.
5. Unequal Distribution: Healthcare equipment distribution in Hungary is uneven, with regions of lower health status often having inadequate medical supplies. Disparities exist between the capital city and less affluent areas.
6. Improvements: Hungary has been making efforts to enhance its healthcare system since 2000, striving to catch up with other EU countries healthcare standards.
Initiatives to Enhance Patient Experiences:
1. Patient-Reported Experience Measures (PREMs): Hungary is embracing PREMs to make healthcare more patient-centered. This approach seeks to gather patient feedback and incorporate it into the healthcare delivery process.
2. Patient Satisfaction Surveys: Studies are being conducted to assess patient perspectives and satisfaction with the healthcare system. This feedback helps identify areas for improvement, enhancing patient experiences.
3. Managed Care Initiatives: Managed care programs introduced between 2000 and 2007 aimed to transform Hungary's healthcare structure. These initiatives focus on regional improvements and enhanced health outcomes.
4. National Health Insurance Fund: The National Health Insurance Fund provides coverage for most residents. However, budget limitations might affect the level of care and overall patient experiences.
Hungary's healthcare system is evolving, with measures in place to address patient experiences and enhance healthcare quality. The country's commitment to initiatives such as PREMs, patient satisfaction surveys, managed care, and insurance coverage indicates a dedication to improving the healthcare landscape. While Hungary has taken steps to elevate its healthcare standards since 2000, there are still challenges that need to be addressed, particularly in terms of equitable distribution and adequate healthcare funding. Individuals considering medical tourism to Hungary should weigh the pros and cons, considering both the improvements and existing limitations in the healthcare system.
Popular Treatments in Hungary
Hungary offers a wide range of medical treatments for medical tourism, with some of the most popular treatments being:
Cosmetic surgery: Hungary is a popular destination for cosmetic surgery, with procedures such as hair transplants, liposuction, and breast augmentation being in high demand.
Cosmetic dentistry: Hungary is known as the "European Mecca of dental treatments". Dental services are a major focus of medical tourism in Hungary, attracting patients from across Europe seeking cost-effective dental care. 
Eye surgery: Hungary offers a range of eye surgeries, including laser eye treatments.
Orthopedic surgery: Orthopaedic surgery is a popular treatment in Hungary, with procedures such as joint replacement and spine surgery being in high demand.
Cardiac rehabilitation: Hungary offers cardiac rehabilitation programs for patients recovering from heart surgery or heart disease.
Fertility treatments: Hungary offers fertility treatments such as in vitro fertilization (IVF) and egg donation.
Obesity/Weight loss surgery: Hungary offers weight loss surgery, including gastric bypass and sleeve gastrectomy.
Compare prices in different countries for Breast Augmentation And Areola Reduction Surgery With Prices

See also Liposuction Price Comparison in differnet countries.
Hungary offers a wide range of medical treatments for medical tourism, with some of the most popular treatments being cosmetic surgery, cosmetic dentistry, eye surgery, orthopedic surgery, cardiac rehabilitation, fertility treatments, and obesity/weight loss surgery. Patients from various European countries are attracted to Hungary for cost-effective medical care and the opportunity to experience thermal spa wellness treatments.
Prices for dentistry in Hungary: 
Find a Dental Clinic in Hungary.

Also read about prices more Dental Tourism Hungary Prices.

Anf if you are looking for denal crowns yo can see prices on Dental Crowns In EU Price Comparison
Is Hungary Safe?
Hungary has very few security issues. As a foreigner, you need to be vigilant. If a crime happens, go to the police as soon as possible.
Hungary Quick Facts
• Capital: Budapest.
• Population: About 9.8 million people 
• Major infectious diseases: chickenpox, malaria, tuberculosis, hepatitis, influenza, and food-borne diseases.
• Degree of risk: low
• Passport validity: your passport must have at least six months of validity after your intended stay. 
• Mandatory Vaccinations: there are currently no mandatory vaccinations for tourists visiting Hungary
• Currency restrictions for entry: there is no stated limit if you are arriving or going to an EU member state. Otherwise, amounts exceeding 10,000 euros should be declared. 
• Emergency Telephone Numbers: 112, (80) 555 111
Cities
Budapest
Budapest, the "Paris of the East," combines history and modern charm. It's known for stunning architecture like Buda Castle and the Parliament Building. Relax in its famous thermal baths, cruise the Danube for iconic views, and savor Hungarian cuisine. Enjoy vibrant nightlife, cultural gems like the Opera House, and breathtaking panoramas from Gellért Hill. Festivals and events add to the allure of this dynamic city, making Budapest a must-visit destination for all.
Services
Weather Description
The country has icy and freezing winters but relatively warm summers. The climate doesn't affect the tourism. The weather sometimes can go up to negatives extremes, but it's bearable with the appropriate clothing. The best time to travel is during the spring-summer when temperatures are pleasant.
Available Accreditations
No accreditation are available.
Hospitals, Clinics and Medical Travel Agencies for Hungary
Top voted Providers are listed first. Feel free
to post a review
and
vote
for the provider you worked with. You can also
submit a new provider
, if you can't find one.
You can also check
Recently Discussed Providers
and place your questions to any Provider you want.