Health Tourism in Hungary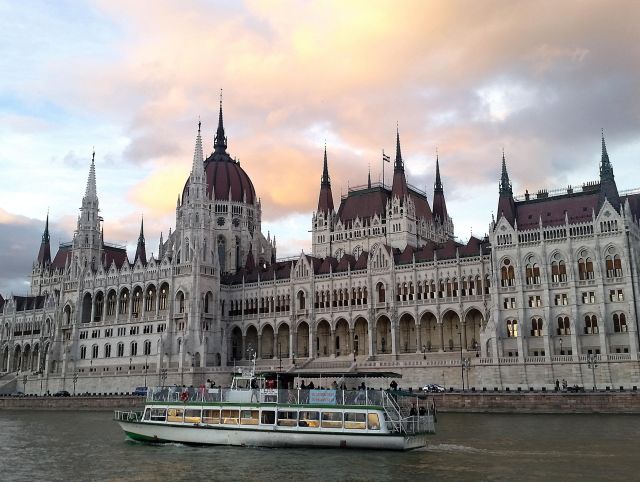 In this article, you will find the answer for:
Medical tourism in Hungary.

Top treatments in Hungary.

Hospital accreditation in Hungary.

Dentistry prices in Hungary.

Safety in Hungary.
Located in central Europe, Hungary is a relatively small country with a total landmass of 93,030 Km2. Its economy occupies 57th place in the world. It is a well-developed country with a stable government, boasting in natural resources and wildlife. 
Why Hungary for Medical Tourism?
It is a leading country in Europe on medical tourism. One-third of medical students in the Hungarian Universities are foreigners. The medical facilities are highly developed and offer a wide arrange of medical services at an affordable price.
The medical institutions offer a unique feature for medical tourists. They may offer package deals that include flights, reservations, leisure activities, and medical services. Hungary has started collaborating with some other countries e.g. China to enhance an improved and reliable medical system worldwide.
Top Medical Treatments in Hungary
The country has an advanced medical system that specializes in treating all types of health issues. The most popular services offered are dentistry, plastic, and orthopedic surgery, cardiac rehabilitation, fertility treatments, dermatology, anti-aging treatments, obesity treatments, eye surgery, and addiction programs.
Hospital Accreditation System in Hungary
The hospitals receive their certification from the Hungarian Ministry of Health, Medical Service, and The National Health Commission. Also, they received the International Accreditation from the Care Quality Commission and The International Organization for Standardization.
Available Medical Services 
• Dentistry
• Plastic and orthopedic surgery
• Cardiac rehabilitation
• Fertility treatments
• Dermatology and anti-aging treatments
• Obesity treatments
• Eye surgery and addiction program
Prices for dentistry in Hungary: 
All on 4 - $5600
All on 6 - $8,600 (one side)
Single implant with crown - $850
Bone Graft - $190
Sinus lift - $450
Porcelain veneers - $329
Laser whitening - $385
Read the Interview: Dental Crowns And Veneers In Hungary With Contident
Is Hungary Safe?
Hungary has very few security issues. Minor crime though cannot be reported. As a foreigner, you need to be vigilant. If a crime happens, go to the police as soon as possible.
Hungary Quick Facts
• Capital: Budapest.
• Population: About 9.8 million people 
• Major infectious diseases: chickenpox, malaria, tuberculosis, hepatitis, influenza, and food-borne diseases.
• Degree of risk: low
• Passport validity: your passport must have at least six months of validity after your intended stay. 
• Mandatory Vaccinations: there are currently no mandatory vaccinations for tourists visiting Hungary
• Currency restrictions for entry: there is no stated limit if you are arriving or going to an EU member state. Otherwise, amounts exceeding 10,000 euros should be declared. 
• Emergency Telephone Numbers: 112, (80) 555 111
Cities
Services
Weather Description
The country has icy and freezing winters but relatively warm summers. The climate doesn't affect the tourism. The weather sometimes can go up to negatives extremes, but it's bearable with the appropriate clothing. The best time to travel is during the spring-summer when temperatures are pleasant.
Available Accreditations
No accreditation are available.
Hospitals, Clinics and Medical Travel Agencies for Hungary
Top voted Providers are listed first. Feel free
to post a review
and
vote
for the provider you worked with. You can also
submit a new provider
, if you can't find one.
You can also check
Recently Discussed Providers
and place your questions to any Provider you want.