Helvetic Dental Clinics Budapest
Dental Clinic in Budapest, Hungary
Top Specialities:
Represented by:
This clinic has a representative.
Provider Category
Provider Type
Dental Clinic
Location
Address
Budapest, Revay u. 12, 1065 Hungary
Hungary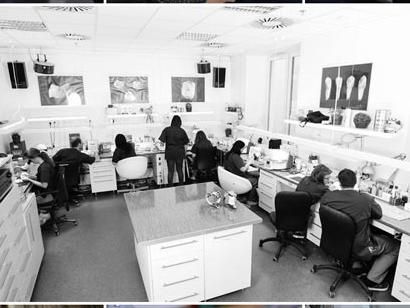 Helvetic Dental Clinics Budapest
Description
Quality care at an affordable price at Helvetic Clinics - overseas dental care you're looking for.
Helvetic Clinics guarantee the highest quality dental care while saving 50 to 70% on your bill compared to local dentists in the UK.
At Helvetic Clinics we believe high quality dental care should be accessible to everyone. This is why our dentists have established rigorous specifications and guidelines, standardized at all our clinics around the world. No matter which Helvetic Clinics dental clinic you choose, we ensure you will receive the most competent care in one of the very best dental clinics in Hungary and abroad.
Our professionals offer you expertise in the fields of implantology, periodontology and odontology. In our dental clinics, the best dentists in Hungary are gathered under one roof, each with their own area of specialisation and expertise. Our implantologist will never treat your tooth decay, our odontologist will never insert a dental implant, and our periodontologist will never put a dental crown.
Although cosmetic dentistry is not yet officially recognized as a formal specialty area of dentistry, our certified dentists, both in Hungary and in Europe, are specialized, skilled and highly qualified in their respective domains of expertise within the field of modern dentistry, including: dental implants, dental crowns, veneers, general dental treatments, bite correction, teeth whitening & bleaching, fixed or removable dental appliances, cosmetic dentistry.
We are available at all times for any questions or information you may require. So please, do not hesitate to contact us via our website for questions or a quote. We will be more than happy to call you back to answer all your questions.
We look forward to welcoming you as one of our patients soon!
Official URL
Our Websites
Our Partners
Medical Tourism Insurance Companies:
No insurance companies as partners specified yet.
Medical Tourism Travel Agencies:
There are no partners yet.
Packages, Promos & Coupons
Address
Budapest, Revay u. 12, 1065 Hungary
Helvetic Dental Clinics
represents
Helvetic Dental Clinics Budapest
and will reply to all your messages in a while.