Health Tourism in United Arab Emirates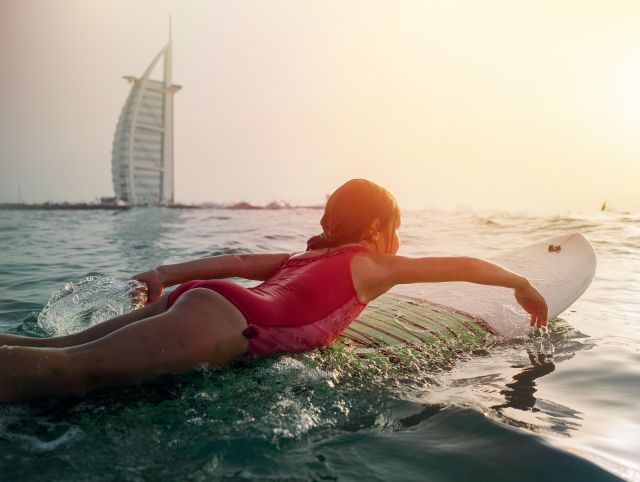 In this article you will find answers for:
Why the Emirates for Medical Tourism?

Best Medical Treatments in UAE.

Cancer Treatment in UAE.

Hospital Accreditation in UAE.

Safety in UAE.
UAE is well thought-out as one of the richest and is ranked the 7th richest country by GDP per capita. Despite being rather small, this country is home to a diverse range of tourist attractions. It is also one of the top manufacturers of oil and natural gas in the world.
Why the United Arab Emirates for Medical Tourism?
Medical tourism in UAE is developing at a supersonic speed because it is one sector that the UAE government is continuously focused on. Due to its location, The Emirates is an easy stop for visitors.
The country is so attractive because of its fast development rate. Equally, the UAE is gaining popularity because of its infrastructure. Despite the language in the United Arab Emirates, most of the Doctors and medical practitioners are trained in the US and Europe and speak fluently many international languages. Hospitals in the Emirates also have started getting international accreditation, making it one of the most advanced countries in the medical sector. In 2015 Dubai received "The Most Recommended Medical Tourism Destination in the World" Award. This has played a key role in advertising the country's medical tourism sector.
Popular Medical Treatments in UAE 
The most popular medical service looked for in the United Arab Emirates is cancer treatment. This attracts roughly 400 thousand patients from across the world. Dental surgery is also gaining grounds and over the next decade is will be a booming business in the country. Other forms of treatments including surgeries and orthopedic treatments are also available.  
UAE Healthcare progress 
Modern technology occupies a major place in the UAE 's medical industry. They have the most innovative technology used for cancer treatment and surgical equipment in the world. Also, medical tourists can book a consultation and even make reservations remotely from their home countries before their travel. 
Hospital Accreditation System in UAE
The United Arab Emirates has 14 hospitals accredited by the Joint Commission International. This is the body that approves most international hospitals. For a hospital to be accredited, it has to meet the necessary conditions.
Available Medical Services 
• Cancer treatment
• Dental surgery
• Fertility procedures
• Orthopedic
Safety in the United Arab Emirates
Make sure you're aware of all the requirements and etiquette regulations set for tourists. Many actions that are not considered violations in other countries could result in applied penalties in the UAE. Although a safe country, the general caution of your surroundings is advised.
United Arab Emirates Quick Facts
• Capital: Abu Dhabi
• Population: About 5.7 million people 
• Major infectious diseases: chickenpox, malaria, tuberculosis, hepatitis, influenza, and food-borne diseases.
• The degree of risk: intermediate.
• Passport validity: your passport must have at least six months of validity after your intended stay. 
• Mandatory Vaccinations: there are currently no mandatory vaccinations for tourists visiting UAE
• Currency restrictions for entry: although there is no limit for currency import or export in UAE, amounts equivalent to or exceeding AED 100,000 must be declared.
• Emergency Telephone Numbers: 997, 999
Cities
Dubai
Dubai, a captivating city in the United Arab Emirates, is a dazzling metropolis that seamlessly blends modern marvels with rich traditions. Towering skyscrapers, luxurious shopping malls, and awe-inspiring attractions like the Burj Khalifa and Palm Jumeirah define its skyline. Visitors can indulge in a vibrant cultural scene, world-class dining, and thrilling desert adventures. Dubai's hospitality, diverse experiences, and year-round sunshine make it an enchanting destination for tourists from across the globe.
Services
Weather Description
The United Arab Emirates (UAE) has an arid desert climate with hot and dry weather for most of the year. Summers are scorching, with temperatures above 40°C (104°F). Winters are pleasant, averaging 15°C to 25°C (59°F to 77°F). Coastal areas may have cooler temperatures and higher humidity than inland regions.
Available Accreditations
Hospitals, Clinics and Medical Travel Agencies for Mexico
Top voted Providers are listed first. Feel free
to post a review
and
vote
for the provider you worked with. You can also
submit a new provider
, if you can't find one.
You can also check
Recently Discussed Providers
and place your questions to any Provider you want.