Health Tourism in Jordan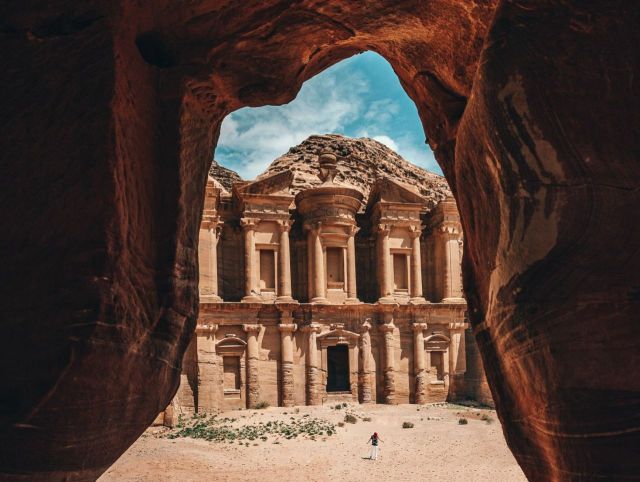 In this article, you will find the answers to:
Medical tourism in Jordan.
Hospital accreditation in Jordan.
Top treatments in Jordan.
Plastic surgery prices in Jordan
Is Jordan safe?
Why Jordan for Medical Tourism?
The World Bank considers Jordan the best healthcare service provider in the Middle East. Besides the attractive cost for medical treatments, Jordan hospitals offer high standards of quality and customer care. The healthcare system is a combination of both private and public institutions and 70 percent of the citizens are medically insured after 2007. 
Medical tourism in Jordan has seen an increase over the years, mainly due to the high level of expertise provided by hospitals in the country. Many doctors in the leading hospitals in Jordan are certified by the American Board or UK fellowship. Also, a number of measures have been taken to eliminate the language barrier for visiting patients, with most hospitals training its staff in English, Arabic, and Russian.
Hospital Accreditation in Jordan
Medical Tourism Corporation has implemented in its network of hospitals in Jordan special guest suites created to comfortably accommodate the patient and the accompanying guest while being treated at the hospital. At the same time, MTC has 24/7 nursing for any post-hospital discharge care, for the comfort of the accompanying guest. There is always an English-speaking employee at the medical institution.
In 2007 the largest private hospital in Jordan has been awarded JCAHO international accreditation. And King Hussein Cancer Center is the only specialized cancer treatment center in the Middle East. Jordan requires USFDA, CE mark, or Japanese certification.
The country currently has 9 Joint Commission International accredited hospitals and cancer centers. Also, a number of 20 hospitals and 80 Primary Health Care Centers are accredited by The Health Care Accreditation Council (HCAC) which is Jordan's and the region's only nonprofit ISQua accredited institution dedicated to improving the quality of health care services and promoting patient safety through accreditation, consultation, and capacity building.
We recommend you choose an accredited healthcare institution for your medical treatment.
Top Medical Treatments in Jordan
Oncology
Organ Transplant
Neurosurgery
Cardiology
Plastic Surgery Prices in Jordan
Safety in Jordan
Jordan is a very safe destination for travelers, known for its governmental stability and hospitality towards guests. 
Terrorism
Not only is it considered one of the safest countries in that region, but it also has managed to keep terrorism out of its borders. In 2014 the government strengthened its anti-terrorism laws and the large police and military presence throughout the country has been successful at stopping terrorist actions in the country since the 2005 suicide bombing of hotels in Amman.
Theft & Crime
Jordan has low crime indicators due to the high police watch. You can safely live your belongings under the watch of a staff member from a restaurant or hotel, for example, stealing from guests has harsh consequences for the locals, they can lose their job, so they will not risk it. But you should never leave your belongings with random people and always be aware of pickpockets and muggers. Also, be careful when using ATMs, people have reported being robbed after withdrawing money or having their pin code stollen.
General Safety Measures
Even though it is a safe destination, following some general rules of vigilance is advised. Make sure you avoid mass political and religious demonstrations. Always watch your belongings in public. Harassment is not that common, but it can happen, so for female travelers, it is advised to not ride alone in the front seat of a taxi and not wander around dark streets of the city late at night due to previous reports of harassment or assault. 
Cities
Amman
Amman, the capital city of Jordan, is a captivating destination that seamlessly blends ancient history with modern charm. This vibrant city offers a plethora of historical sites, such as the Roman Theatre and the Citadel, providing travelers with glimpses of its fascinating past. Explore bustling markets, savor traditional Middle Eastern cuisine, and experience the warm hospitality of its friendly locals. With its rich cultural heritage, stunning landscapes, and a bustling cityscape, Amman is a must-visit destination for tourists seeking an unforgettable Middle Eastern experience.
Services
Weather Description
Jordan has a hot, dry climate characterized by long, hot, dry summers and short, cool winters. January is the coldest month, with temperatures from 5°C to 10°C, and August is the hottest month at 20°C to 35°C. About 70 percent of the average rainfall in the country falls between November and March, June through August is often rainless. The best time for a medical trip to Jordan would be late spring or early fall when the temperatures are not as high and rainfall is reduced.
January
5 °C - 10 °C
41 °F - 50 °F
Available Accreditations
Hospitals, Clinics and Medical Travel Agencies for Jordan
Top voted Providers are listed first. Feel free
to post a review
and
vote
for the provider you worked with. You can also
submit a new provider
, if you can't find one.
You can also check
Recently Discussed Providers
and place your questions to any Provider you want.