Health Tourism in Israel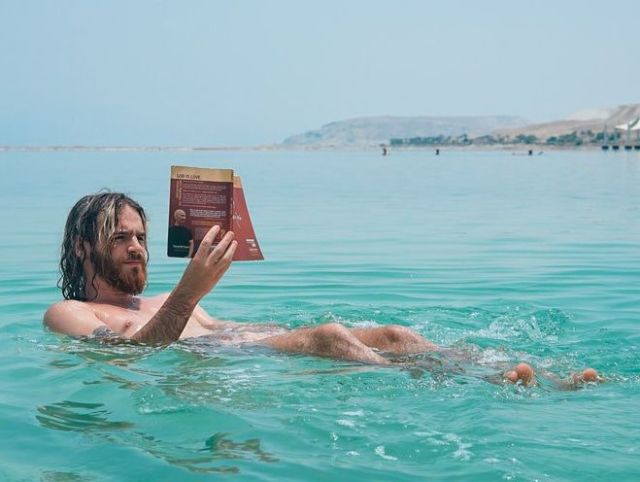 In this article, you will find the answer to:
Medical Tourism in Israel.
Hospital Accreditation in Israel.
IVF Price in Israel.
Cancer Treatment in Israel.
Dead Sea Treatment Cost.
Is Israel Safe?
Why Medical Tourism in Israel?
Healthcare in Israel is universal, and being a part of the medical insurance plan is compulsory. The destination has both private and public health facilities and is considered to have one of the most technologically advanced healthcare systems in the world, with highly equipped modern facilities.
Medical tourists come to Israel for treatments such as bone marrow transplants, heart surgery and catheterization, oncological and neurological treatments, car accident rehabilitation, orthopedic procedures, and IFV treatment which costs considerably less than in their home countries. 
A patient who doesn't have health insurance and needs bypass surgery would pay about $120,000 in the US, while the same procedure in Israel would cost around $30,000. In vitro fertilization (IVF) has high success rates and relatively low prices. IVF costs approximately $3,000 in Israel, compared to $16,000 - $20,000 in the US.
Many travelers look for more natural procedures for a variety of medical conditions at treatment centers and spas at the Dead Sea, a world-famous therapeutic resort. The quality of Israel's facilities is recognized throughout the world, with regular contacts maintained on a reciprocal basis with major medical and scientific research centers abroad. 
Hospital Accreditation in Israel
Israel doesn't have a national accreditation system, although the Ministry of Health conducts audits on specific issues, and for relicensing of hospitals, and the Scientific Council of the Israel Medical Association handles audits for admitting a department suitable for residency.
In 2014, the Ministry of Health initiated hospital monitoring efforts in monitoring the quality of local hospitals. 
After that, significant progress has been made, with almost all Israeli hospitals being involved in international accreditation programs, and nation-wide systems being put into place to monitor clinical quality.
Currently, there are 29 JCI accredited Hospitals and Healthcare organizations in Israel.
Read Our Interview on Medical Tourism In Israel During The Pandemic With New Life Assistance
Top Procedures in Israel
Oncology 
IVF
Cardiology
Vascular Surgery
Orthopedics 
Neurosurgery
Plastic/Cosmetic Surgery
Cancer Treatment in Israel
Israel and the US often working together on cancer research, trying to understand the nature of cancer and develop new and effective treatments for it. Israel doesn't have many of the barriers to unusual therapies found in the US. Even though Israeli clinical trials are still conducted under high standards of safety, these trials can get to patients faster than in the US. Costs are much lower in Israel, 30-80% less than in the US. And it's a fact that you're not exchanging affordability for quality. Israeli specialists, medical institutions, equipment, and procedures are some of the most advanced.
Medical Centers offer the newest treatment and offer the most advanced inventions and innovations in chemotherapy, radiotherapy (including brachytherapy), surgical treatments (including laparoscopic surgeries), targeted therapy, etc. 
Fertility Treatment in Israel
Alongside the US, Israel is quite possibly the most medicinally progressed country on the planet, yet this didn't occur without any forethought. Israel has been at the front line of clinical exploration and practice for a long time, and this includes fertility treatments. Ladies and couples have been going through effective fertility treatments in Israel for decades. You'll discover profoundly prepared and experienced doctors at organizations. Gynecologists, Urologists, and regenerative endocrinologists work helpfully to boost your odds of having an effective pregnancy.
Fertility treatments can be incredibly expensive, especially when not covered by insurance. Healthcare costs, in general, are lower in Israel than in the US, but you won't be sacrificing quality and expertise for affordability. In Israel, a cycle of private treatment usually runs between $6,000 to $7,000. Also, returning Israelis get the process for free for the first two children up to age 45, if they kept up their health insurance payments. 
IVF treatments are administered to women from the age of 18, while the maximum age for receiving treatments is 45 (up to the 45th birthday). An egg donation is given to women aged 18 to 54.
Dead Sea Treatments
The high salt content in the Dead Sea's waters gives you a delightful feeling of weightlessness, taking the pressure off the joints and promoting exercise for those who otherwise find it very difficult. This intriguing effect helps with the rehabilitation of joints and muscles as it seems that the body is ten times lighter and all movements are easier. 
The desert air is extremely dry, generally free of pollution rich in minerals. The abnormally high ones include:
Sodium - helps to remove skin scales and soften the skin
Magnesium - promotes cell metabolism (preventing psoriasis)
Potassium - helps to regulate/lower blood pressure
Best Times for Dead Sea Treatments
Psoriasis and psoriatic arthritis - late March to early June / September to November 
Atopic dermatitis - March to May / September-November
Vitiligo - April to October
Ichthyosis and acne - from February to May
Scleroderma in the initial stage - April to June / September and October
Parapsoriasis diseases, e.g. lichen planus - January to June / September to November
Alopecia areata, papular urticaria, uveitis - May-June / September and October
Cystic fibrosis - November to March
Respiratory diseases - October to March 
Rheumatic and orthopedic diseases - February to early June / September to December
Prices at Resorts and Wellness Hotels near the Dead Sea start approximately from 650$ for 1 week per person.
Safety in Israel
Israel is a generally safe place to travel and violent crime against tourists is extremely rare. But the country has challenges visitors should be aware of. 
Use hotel safes where available. 
Don't leave valuables unattended, particularly on the beach.
Be careful when visiting border regions, in particular, ones close to Syria and Lebanon or between Israel and the West Bank.
Keep your eye on the news and don't be afraid to ask at your hotel or hostel for advice.
Always avoid demonstrations, especially in Jerusalem, which can quickly descend into rioting.
If you are asked about the political situation, be aware that feelings run high and discussions can quickly get heated.
Cities
Tel Aviv
Tel Aviv, a city on Israel's Mediterranean coast, is marked by stark 1930s Bauhaus buildings, thousands of which are clustered in the White City architectural area. It is the economic and technological center of the country.
Services
Weather Description
The most comfortable times to visit are Spring (March, April, and May) when temperatures are on average in the low 20's and Autumn (September, October and November) when temperatures are in the high 20's in the center of the country. There are firstly fewer tourists at this time and the weather is great! Not too hot as many find it in the summer, but less unpredictable than it is in the winter. September is also great but is often affected by the Jewish Holidays of Yom Kippur and Rosh Hashana which almost shut down the country for a couple of days.
July
21 °C - 31 °C
70 °F - 88 °F
October
17 °C - 28 °C
63 °F - 82 °F
January
8 °C - 17 °C
46 °F - 63 °F
Available Accreditations
No accreditation are available.
Hospitals, Clinics and Medical Travel Agencies for Israel
Top voted Providers are listed first. Feel free
to post a review
and
vote
for the provider you worked with. You can also
submit a new provider
, if you can't find one.
You can also check
Recently Discussed Providers
and place your questions to any Provider you want.