Health Tourism in Cuba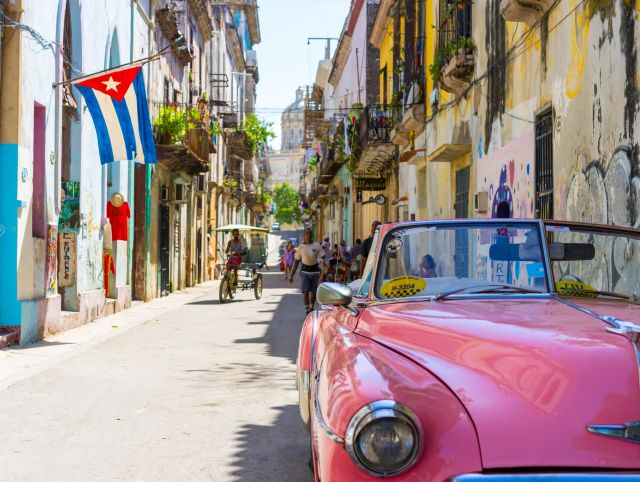 In this article you will find answers for:
Medical tourism in Cuba.

Hospital certification in Cuba.

Available medical treatments in Cuba.

Tourist destinations in Cuba. 

Is Cuba safe?
The combination of vivid history and beautiful landscapes is what makes this island special, but Cuba can also surprise with high technology in the medical field.
Why Cuba for Medical Tourism?
After the Cuban revolution, the country has made health care and the education systems the priorities of its government. Cubans that have a higher education have the opportunity to study abroad, disseminate research widely and present their work experience for future students. Today, Cuban doctors have distinct curriculum vitae and are continuing to improve in the research field. Consequently to this investment, the country offers almost exclusive treatments. One of the best examples is the successful medical care for retinitis pigmentosa, a genetic disease causing deterioration of vision which leads to blindness. Patients from more than 35 countries have benefited from receiving this treatment in Cuba.
Oncology in Cuba
The study of oncology is also advancing in Cuba. The most recent discovery in the genetic engineering area is the lung cancer vaccine, which is a continuous treatment to improve the patients' quality of life. It is called a vaccine, however, is administered as medication for a period of over a year. 
Hospital Accreditation in Cuba
Hospitals are adapting to receive international visitors by hiring English speaking employees and making new technology available for treatments. Today, Cuba offers access to over 20 hospital centers specially set up for international patients. Most hospitals are certified with ISO 14001, which means an international standard for hygiene, security and environment and, with ISO 9001 ensuring quality control. Located in Havana, the Cira Garcia Central Clinic is the pioneer in medical tourism and it is fully equipped with appropriate infrastructure as operations rooms, laboratories, and intensive care units.
Having such a significant medical success, Cuba is sharing its successful practices with other countries, through experience, products or services exchange. These actions are placing Cuba within high ranks in the medical tourism field. Another key factor that helps international patients to choose Cuba is the affordable prices. When compared to North American countries, fees could be 60% cheaper in Cuba. The country is presenting its success worldwide, bringing qualified doctors and medical research to a whole new level. 
The government is interested to facilitate medical access to foreigners. A specific department called Servimed was created to promote medical service to foreigners by helping tourists to plan their travel to Cuba. Additional to the cost of the medical package, this organization charges a small administration fee to arrange the travel to its patients. Keep in mind that the plane tickets will be an additional expense.  
Available Medical Treatments in Cuba:
Motor Rehabilitation
Drug and Alcohol Rehabilitation
Optometry 
Oncology
Diagnosis
Orthopedics
Heart surgery
Neurology 
Dermatology 
Cosmetic surgeries
Safety in Cuba
Cuba is considered a safe and amicable country. Even though violence is rare, begging, pickpocketing and small thefts are common. Those actions can be easily prevented. Begging is really hard to control, but a simple action could help stop this activity. If you feel like helping someone, it is recommended to donate to the local organizations instead of giving money on the street. Do not leave accessories unattended even in the hotel. Opt for cross-chest purse and only carry necessary objects. As a fundamental tip, avoid remote areas especially during the night. Police corrupt practices can be encountered, but to avoid them call the "106" emergency number directly. 
Cuba Quick Facts
Capital: Havana
Population: 11,389, 562 (World Bank Census 2015)
Major infectious disease: Bacterial diarrhea and hepatitis A
Degree of risk: intermediate
Passport validity: six months 
Mandatory vaccinations: None (recommended hepatitis A, hepatitis B, and typhoid)
Currency restrictions for entry: unlimited, exceeding USD 5,000 should be declared.
Emergency Telephone numbers: 106
Cities
Services
Weather Description
Cuba has a considerable warm weather all year long. In Havana, temperatures from June to August go from high 90°F to lower 72°F. January is the coldest month with high 79°F and low 61°F. Due to its location in the Caribbean area, the hurricane season is from July to November. September and October have the highest possibility of cyclone activity.
Available Accreditations
No accreditation are available.
Hospitals, Clinics and Medical Travel Agencies for Cuba
Top voted Providers are listed first. Feel free
to post a review
and
vote
for the provider you worked with. You can also
submit a new provider
, if you can't find one.
You can also check
Recently Discussed Providers
and place your questions to any Provider you want.