Smile Infinity
Dental Clinic in United Arab Emirates
Represented by:
This clinic has a representative.
Provider Category
Provider Type
Dental Clinic
Location
Address
Dubai, JLT - Armada Towers 2- Cluster P
United Arab Emirates
Spoken Languages
Arabic, English, French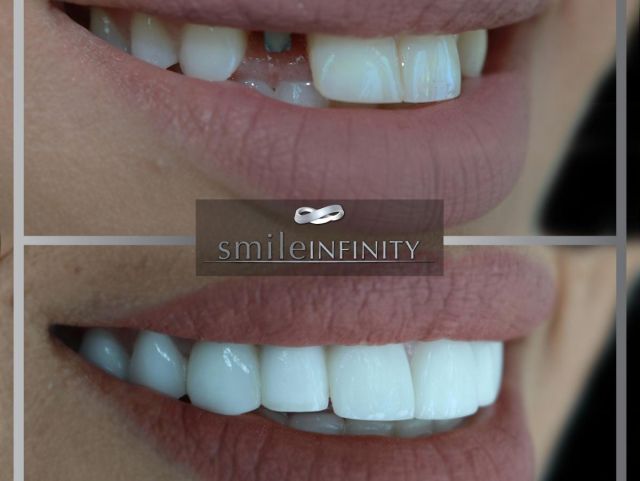 Before and after teeth whitening results at Smile Infinity clinic, showcasing a woman's radiant smile transformation.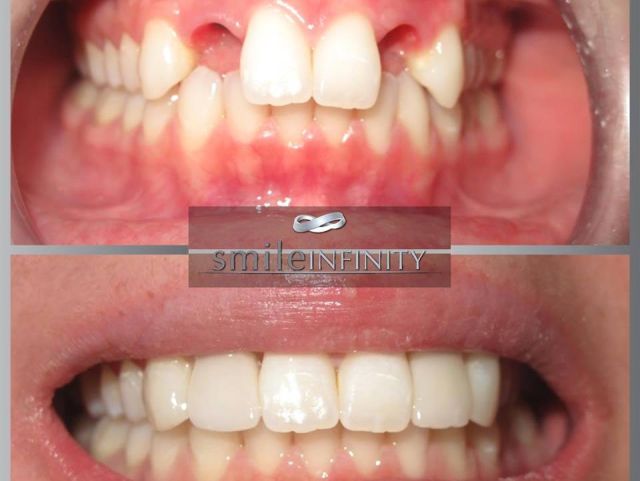 A photo of a person with a missing tooth at Smile Infinity clinic, showcasing the need for dental implants or restorative dentistry services.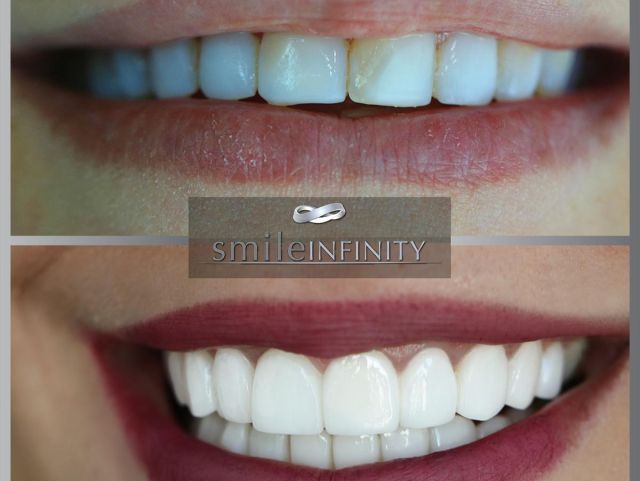 A photo of a patient's smile with a missing tooth, taken at Smile Infinity clinic.
Description
Smile Infinity®, a High-end International Dental Trademark, registered worldwide, managing dental clinics for more than 10 years, is dedicated to offer the highest quality dentistry, by always keeping our patients' comfort a priority.
The dental trademark has been recognized as a corporate gold member of the medical tourism association, which gives patients, trust and credibility in primary dental care. It became the official guide and reference to international travelers seeking medical and dental tourism outside their national borders. What sets us apart from the competition is our pioneering approach towards our patients. All our techniques and procedures are provided with a warranty for safety and effectiveness.
Medical and Dental Tourism
All types of medical tourism facilities are continuously provided; arranging International Health Insurance, access to leading-edge technologies, executive programs for international travelers...
We pledge to provide the finest personal services, starting from a basic dental advice to medical & local tourism in the country, as we are partnered with leading hotels & resorts in the world, delivering a luxurious unique experience during our patients' stay in all our operating countries.
Smile Infinity®, a world reference in dental tourism, is raising dental treatment standards globally, seeking a premium quality service and safe dental care, by guiding patients in their journey of smile perfection and providing full assistance for a clinic to grow.
Professional expertise and world leaders
Smile Infinity® Recruits highly qualified dental surgeons who are specialists, academics, and international speakers, leaders in their domain. Continuous training is provided to maintain and improve their skills, such as seminars, training sessions on leading edge dental technologies. The quality of the workforce is the most important factor affecting the performance of dental practices and upholding reputation.
Smile Infinity® has been renowned for providing premium care dentistry, enabling dental clinics to new global prospects. We aim to bring higher standards to the dental care sector by meeting the International standards of compliance and safety across borders.
A quality management system is implemented to follow the standards of the international organization for standardization, ISO9001:2015. Principles are followed in Smile Infinity® affiliated dental clinics, ensuring dental practice comply with a strict operating protocol. The balance between Quality assurance and quality improvement is crucial in which all specialities and departments must comply with the national requirements on care and quality service.
Smile Infinity® marketing team provides collateral, recourses and guidance, to increase expansion and visibility among the dental healthcare sector. Its main focus is maintaining the integrity of the trademark while continuing to strengthen the brand recognition around the world, making it a reference to whoever is seeking a smile makeover
Smile Infinity's major focus is patient safety; standards recommended by the American Dental Association (ADA) are followed, technologies are FDA approved, principles set by the Center for Disease Control (CDC) are strictly embedded.
Official URL
Our Websites
Our Partners
Medical Tourism Insurance Companies:
Medical Tourism Travel Agencies:
There are no partners yet.
Packages, Promos & Coupons
Smile Infinity Computerized Digital Dentistry Done in 2 Sessions with NO PAIN, No Drilling, No Anesthesia.
We Fully Cover Your Travel Ticket, Hotel Accommodation ( 5 Starts Hotels), and Transportation With Your Dental Treatment
Country
United Arab Emirates
Address
Dubai, JLT - Armada Towers 2- Cluster P
Smile Infinity®
represents
Smile Infinity
and will reply to all your messages in a while.