One Day Implants with Smile Infinity
In this article you will find the answers for:
Benefits of one-day implants
Who can have one-day implants
Difference between traditional implants and One Day implants
One day implants durability
One day implants pain
Implants aftercare process
New teeth in just one day sounds exciting. No need to wait for several months to get your permanent crown or go through the embarrassment of having no teeth for 3-4 months. To understand this treatment better, we talked to Eliane Icho from Smile Infinity and gathered useful information about what are One Day Implants and who can get them.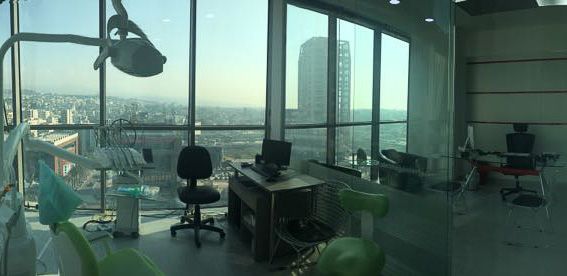 Smile Infinity® is a High-end International Dental Trademark, registered worldwide, managing dental clinics for more than 10 years.
Some of the clinics under Smile Infinity® are:
- Smile Infinity in UAE
- Ferrari dental clinic in Lebanon
- Clemenceau Medical Center- Dental Division in Beirut, Lebanon
Smile infinity affiliated clinics are located in 8 countries: USA, Lebanon, Dubai, Jeddah-KSA, Iraq, Bahrain, Tunisia & Senegal .
What Are the Top Benefits of One Day Implants?
Less Time Consuming since the treatment is completed in one session.
Better gum fitting and natural looking since the crown is placed directly.
Not having a gap in your teeth for days.
The patient can regain the function of natural teeth immediately.
Returning to normal life quicker.
Reduces the need for a bone graft, which lowers expenses.
International patients can benefit from medical tourism packages by finishing the treatment with-in 24 hours.
Interested in more traditional implants? Learn about Dental Implants.
Who Can Have a One Day Implant?
Not all patients are candidates for the one-day implant, patients with good oral and bone health can undergo it after checking with a specialized dentist.
The one-day implant can be done for one missing tooth, several teeth or full mouth bridges. The full mouth rehabilitation can be done with the All on 6 treatments by smile infinity is a surgical prosthodontics procedure that ensures a set of new teeth supported on 6 dental implants. A fixed prosthesis of 10-14 teeth is placed on 6 implants immediately, by which the treatment will typically be done within 24 hours.
This treatment promises full rehabilitation and makeovers for patients with missing teeth, broken teeth, and patients suffering from gum disease. This treatment can stand as an alternative to bone grafts, save the patient from unneeded surgeries, decrease general discomfort, and lessen the amount of both money and time.
Patients will experience direct improvement in lifestyle quality: since the arch of teeth is fixed and placed directly. Patients' satisfaction will improve with regard to sense, speech, chewing, functions, and appearance. Also, all on 6 treatments do not need the bone graft procedure, by which both time and money are saved.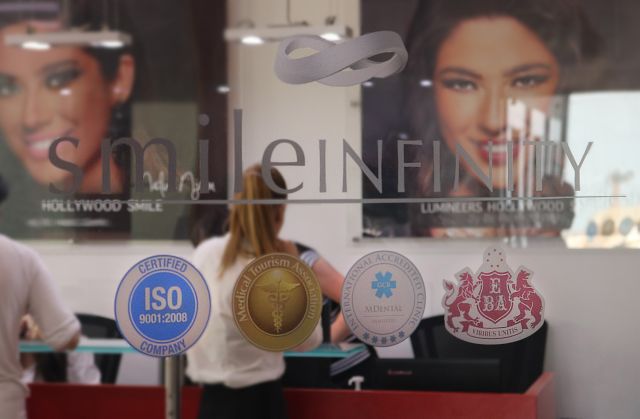 All Smile infinity® affiliated clinics are ISO 9001, JCI, and accredited by Aachen University, AALZ Germany.
Also, all standards recommended by the American Dental Association (ADA) are followed, technologies are FDA approved, and principles set by the Center for Disease Control (CDC) are strictly embedded.
The patient signs a consent form before starting the treatment.
What is the Difference Between Traditional Implants and One Day Implants?
Traditionally, the conventional dental implant procedure takes a few months to be completed, usually, the patient needs to wait a period between 2 to 3 months after the dental implant surgery in order to place the crown on the implant or any other restoration, but with the One Day Implant by Smile Infinity®, we can finalize the entire procedure within a 24 hours' period.
With the one-day implant technique, patients can have a final crown within 24 hours after placing the implant's screw. So, there is no need for several visits to the dentists for 2 - 3 months.
At Smile Infinity® Clinics we believe that dental implants are not a surgical teeth replacement only, they are aesthetic too.
For that, our team of specialists is using the most advanced, high-tech computerized techniques, to ensure a cosmetic and appealing smile that fits the patient's skin tone and features.
With the CAD-CAM technology, first a 3D digital impression is taken, then the software draws a precise design of the restoration needed before using the milling machine that crafts the ceramic final crown.
Consider other restorative procedures with our article on Dental Bridges.
Are The One Day Implants as Durable as the Traditional Ones?
The one-day implant treatment has the same durability as traditional implants; however, it cannot be done for all patients.
One-day Implant by Smile Infinity can be done in patients with good oral and physical health. For that; if the patient doesn't smoke, suffers from any chronic disease, or has bruxism problems, he can get the One Day Implant by Smile Infinity®.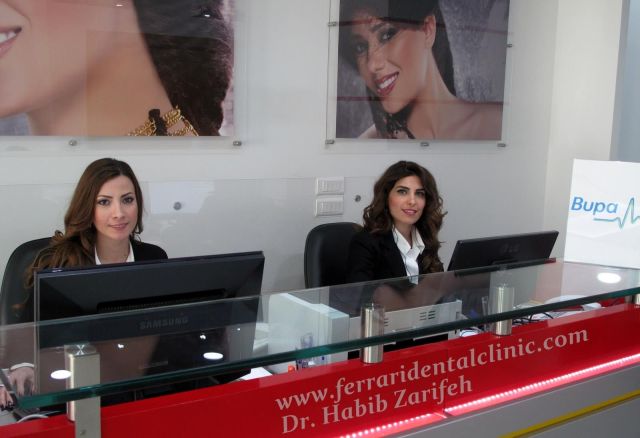 One-day implant prices vary between 1200$-1700$/ tooth depending on the patient's case and material used. Patients will benefit from premium dental coverage international warranty * for up to 10 years.
Do One Day Implants Hurt?
As it is known, dental implants are performed under local anesthesia, therefore there is no pain during the procedure. Afterward, the patient might experience some discomfort that can be relieved using painkillers.
Patients who suffer from phobias or medical conditions can have one-day implants under general anesthesia or sedation services.
What is the Dental Implants Aftercare Process?
Oral hygiene: don't rinse your mouth or brush your teeth until the next day (i.e. after 24 hours).
Rinsing at this early stage may cause bleeding. Rinsing with warm salt water (Mix ½ teaspoon of salt in a tall glass of warm water) is recommended 3-6 times a day for 2 weeks. You can start gently brushing your teeth the following day, avoiding the surgical site.
Diet: For the first couple of days after surgery, it will be best if your diet is restricted to fluids and soft foods. We suggest cold, soft food such as yogurt, mashed potatoes, and cold soups. A gradual return to a normal diet is recommended.
Rest: We recommend that you do not exercise and avoid any hard activities for the first 48 hours following your surgery as this can lead to an increase in the swelling.
Alcohol: Alcohol must not be consumed in the 48 hours before and after the surgery.
Smoking: Smoking compromises healing. Do not smoke for at least 2 weeks after surgery.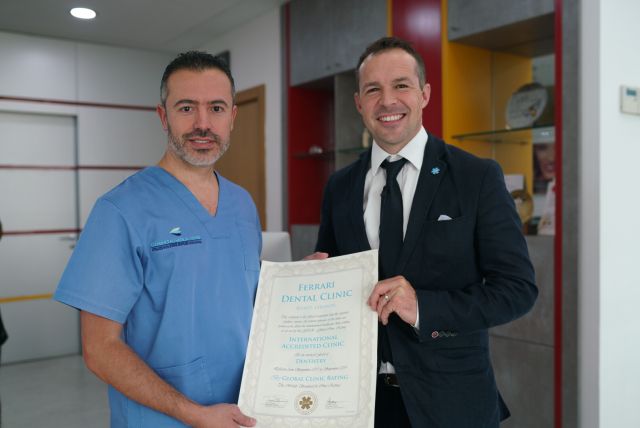 Browse the Dental Packages for Implants offered by clinics listed on our platform.
Country Reference
Services