Oralimagen
Dental Clinic in Medellin, Colombia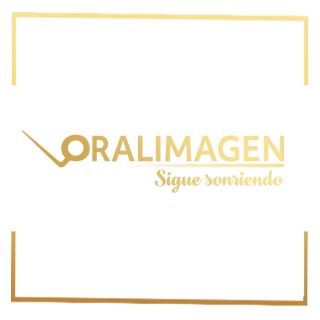 Top Specialities:
Represented by:
This clinic has a representative.
Provider Category
Provider Type
Dental Clinic
Location
Address
Calle 47 #69A23 int 201 Edificio la Florida, Barrio Florida nueva, Medellin, Antioquia, 05001000, CO
Colombia
Spoken Languages
Spanish
Description
ORALIMAGEN is a dental center where we offer basic and specialized services with the highest standards of quality and professionalism supported by high-tech equipment, providing its patients with comprehensive care by having an interdisciplinary group of professionals in all areas of dentistry guaranteeing continuity in the treatments and a permanent orientation in the specific needs of the patients.
We offer comfortable facilities with three care units, fully equipped with the latest technology equipment. In addition, our work team is made up of more than 15 professionals, with recognized experience in the different areas of dentistry and by administrative personnel trained to provide all the advice and information that is necessary.
Our dental treatments are based on accurate and reliable diagnoses. We have established relationships of trust with our suppliers, which guarantees effectiveness in the delivery of results and timely response times. In addition, we use high quality products and supplies that guarantee the optimal results of the treatments.
At ORALIMAGEN we manage external dental laboratories specialized in each of the areas of dentistry (Orthopedics, Dental Implants, Orthodontics, etc ...) In this way, we give you confidence when performing the treatment you want with the highest standards in technology.
WHY CHOOSE US?
We have specialist dentists from recognized universities in the country, highly qualified so that you feel comfortable and safe at the time of your consultation.
Orthodontists certified by the Colombian Society of Orthodontics which provides confidence when performing your treatment.
At ORALIMAGEN we combine technology with the experience of our professionals to create an atmosphere of trust that guarantees our patients effective treatments with optimal response times.
Comfortable facilities with 3 care units fully equipped with the latest technology equipment, create a warm atmosphere accompanied by relaxing music, which makes your visit to the dentist more pleasant.
Priority attention in the allocation of appointments.
The satisfaction of our patients at the end of their treatments thanks to our work team, commits us to work every day to provide high-quality services.
Different payment options with the financing that suits your needs.
Personalized support throughout the dental treatment.
At ORALIMAGEN we provide an exclusive service for foreigners and visitors, providing warmth in our attention. We offer different packages for the dental treatment you require.
Official URL
Our Services
Our Partners
Medical Tourism Insurance Companies:
No insurance companies as partners specified yet.
Medical Tourism Travel Agencies:
There are no partners yet.
Packages, Promos & Coupons
Address
Calle 47 #69A23 int 201 Edificio la Florida, Barrio Florida nueva, Medellin, Antioquia, 05001000, CO