Ivanov Orthodontic Experts
Dental Clinic in North Miami, United States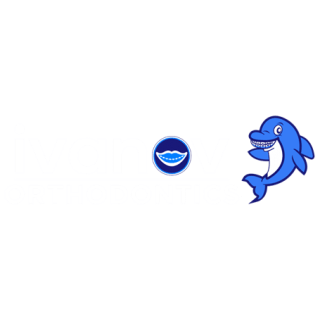 Represented by:
This clinic has a representative.
Provider Category
Provider Type
Dental Clinic
Address
United States
Description
Ivanov Orthodontic Experts is a reputable orthodontic clinic situated in North Miami, FL. The clinic is recognized for its commitment to customer care and quality service, consistently achieving high ratings for customer satisfaction. It offers a range of orthodontic services, including a free orthodontic exam, and serves a wide area in Florida, encompassing Aventura, North Miami, Bay Harbor Islands, Miami Shores, Sunny Isles Beach, Biscayne Park, Hallandale Beach, North Miami Beach, Miami, Hollywood, and Surfside.
Ivanov Orthodontic Experts is particularly renowned for its expertise in handling complex cases and providing realistic, practical solutions. One of their standout offerings is clear ceramic braces, a more discreet option for teeth straightening that has been well-received by patients.
At the helm of the clinic is Dr. Ivanov, an orthodontist known for his high level of training and experience. The clinic's emphasis on the importance of practical skills in addition to textbook knowledge suggests that Dr. Ivanov possesses a well-rounded expertise in orthodontics, combining theoretical knowledge with practical experience.
The clinic's reputation for exceptional customer care and satisfaction suggests a team that is both knowledgeable and caring. This demonstrates a high level of professionalism and dedication among the staff, contributing to the overall positive patient experience at the clinic.
Ivanov Orthodontic Experts is not only known for its high-quality orthodontic services but also for its excellent facilities and infrastructure. The clinic offers a variety of orthodontic appliances, including traditional metal braces, ceramic braces, lingual braces, and Invisalign. The clinic is equipped with modern equipment and offers convenient appointment options, including flexible appointments on weekends and evenings.
One of the clinic's notable strengths is its expertise in treating children and providing a comfortable environment for young patients. This, combined with its full-time office hours and flexible appointment options, makes it a convenient and reliable choice for families.
In conclusion, Ivanov Orthodontic Experts stands out as a leading orthodontic clinic in North Miami, FL, known for its customer-centric approach, wide range of services, and commitment to quality. Its reputation for handling complex cases, offering practical solutions, and providing a comfortable environment for patients of all ages makes it a preferred choice for orthodontic care in the region.
Official URL
Our Services
Our Partners
Medical Tourism Insurance Companies:
No insurance companies as partners specified yet.
Medical Tourism Travel Agencies:
There are no partners yet.
Address
12866 Biscayne Blvd
Malvika Jain
represents
Ivanov Orthodontic Experts
and will reply to all your messages in a while.