Health Tourism in South Korea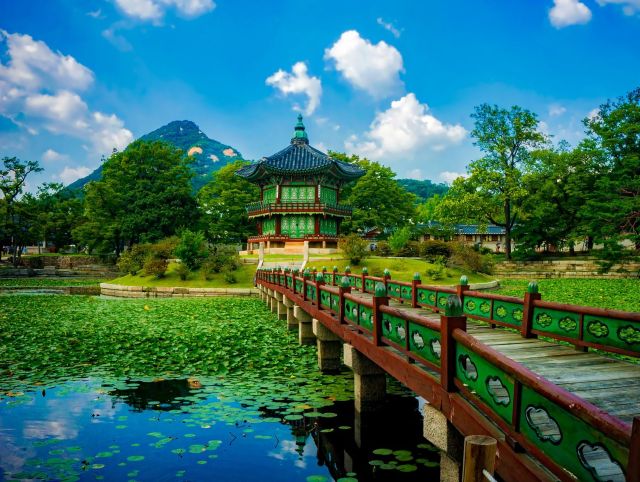 In this article you will find the answer for:
Medical Tourism in South Korea.

Hospital Accreditation in South Korea.

Top Treatments in South Korea.

Plastic surgery in South Korea.

Is South Korea Safe?
Why South Korea for Medical Tourism
South Korea is among the G-20 major economies, is fully democratic, is considered a developed country, as the USA and Canada, and is Asia's 4th biggest economy. Seoul is the capital of the country and the 2nd biggest metropolitan city in the world. 
South Korea is filled with first-class private hospitals and clinics, which are 93% of all existing medical institutions. In order to improve its healthcare area, the South Korean state revised its Medical Act to facilitate the use of electronic order communications and electronic medical records by physicians, therefore growing the efficiency of hospital information systems.
Most of the country's top hospitals have started to attract foreign tourists with specific international health facilities. The hospitals assure patients from developing Asian countries they will benefit from the best treatments offered by other developed countries at a significantly cheaper cost. Also, at Incheon International Airport, there is a special information bureau for medical tourists.
This year South Korea's government published plans to further develop medical tourism, including via a help center offering legal assistance to foreign patients afflicted with their treatment, and easy visa conditions for medical tourists. The Korea Tourism Organisation is making aspiring predictions for the sector: it estimates that the annual number of medical tourists will grow from 399,000 in 2018 to 998,000 in 2020.
Hospital Accreditation in South Korea
One is accredited by the Joint Commission International (JCI), it's based in the capital, Seoul, which has remarkable facilities, VIP rooms, and physicians who speak fluent English, Japanese, Korean, French, and Chinese. At the same time, many private institutions have international departments focused on foreign patients' needs.
All medical institutions are accredited by the government, this way guaranteeing the quality of medical care in the whole country. The government also operates a Hospital Evaluation Program following the Korean Medical Act to assess the quality of services given by clinics.
South Korean medical tourism program involves hospitals that gained international and national accreditations. The Health Ministry of South Korea has also launched the Korean Institute for Healthcare Accreditation (KOIHA). Obtaining this accreditation will mean that the hospitals are giving health care standards at the international level.
The doctors who are members of KMA (Korean Medical Association) are obliged to complete 12 credits of instructing every year to maintain their accreditation.
Top Procedures in South Korea
Cosmetic and Plastic Surgery
Stem cell therapy
Neurology
Endocrinology
Otolaryngology (ENT)
Gynecology
Laser treatments, 
Dentistry 
Eye surgery
Cardiology 
Organ transplants
General medical checkups
Plastic Surgery Prices in South Korea
The huge worldwide success of South Korean pop culture had an impact on making plastic surgery one of the most prosperous export areas for the medical sector, as fans want to achieve their idol's looks. Plastic surgery is a common procedure for the locals and for foreigners, therefore South Korea is among the countries with the biggest number of plastic surgeons per capita. 
However, this does not indicate the quality of the services provided or the doctors' skills so be careful and do your research if you think about going to South Korea for surgery. This being a serious procedure it is advised you make sure you are as informed as possible about the hospital/doctor that interests you, if there will not be any language barriers, and that you will feel comfortable during your post-op recovery. South Korea can be cheaper than other destinations, but it is not among the most budget-friendly ones, so make sure you research the prices and are sure it corresponds with your budget. 
Average Prices For Top Treatments:
Eyelid Surgery - $3,000
Facelift - $9,500
Liposuction - $5,500
Breast Augmentation - $7,000
Nose Job - $5,000
Entire Body Makeover - $25,000
Entire Face Makeover - $35,000
Safety in South Korea
South Korea is a safe country, violent crimes and homicides are rare. However, a huge amount of tourists attracts thieves as in any country in the world. We advise applying standard safety precautions as being careful of your belongings in crowded places, not wandering around stranger parts of the city, especially at night. 
Read More About Safety in South Korea Here:
Cities
Seoul
The capital of South Korea is a big metropolis where modern skyscrapers, high-tech subways, and pop culture meet Buddhist temples, palaces, and street markets. Notable attractions are the futuristic Dongdaemun Design Plaza, a convention hall with curving architecture and a rooftop park; Gyeongbokgung Palace, which once had more than 7,000 rooms, and Jogyesa Temple, site of ancient locust and pine trees.
Services
Weather Description
South Korea experiences four distinct seasons. Spring (March to May) is mild with blooming cherry blossoms. Summer (June to August) is hot and humid, with temperatures ranging from 22°C to 30°C (72°F to 86°F). Autumn (September to November) offers mild weather and vibrant foliage. Winter (December to February) is cold, with temperatures ranging from -6°C to 5°C (21°F to 41°F), and occasional snowfall.
January
-9 °C - 1 °C
16 °F - 34 °F
April
5 °C - 17 °C
41 °F - 63 °F
July
20 °C - 27 °C
68 °F - 81 °F
October
7 °C - 18 °C
45 °F - 64 °F
Available Accreditations
Hospitals, Clinics and Medical Travel Agencies for South Korea
Top voted Providers are listed first. Feel free
to post a review
and
vote
for the provider you worked with. You can also
submit a new provider
, if you can't find one.
You can also check
Recently Discussed Providers
and place your questions to any Provider you want.