Health Tourism in Malaysia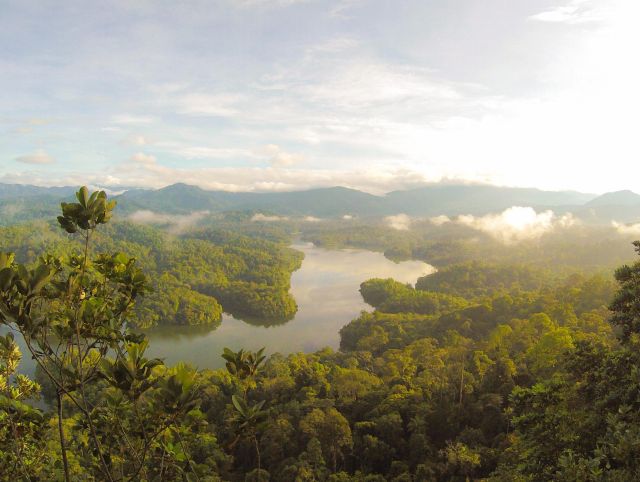 In this article you will find answers for:
Malaysian healthcare system.

Hospital accreditation in Malaysia.

Medical treatments in Malaysia.

Plastic surgery prices in Malaysia.

Safety in Malaysia.
Malaysia is a multi-ethnic and multicultural country that is snuggled in South Asia. The country extends to an estimated area of 330,803 sq. km and is home to approximately 31.4 million people. The population density is approx. 92 people / sq. km. The name Malaysia is a combination of the word "Malay" and the Latin-Greek suffix "-sia". The word Malay was used to meaning "to run steadily".
Why Malaysia for Medical Tourism?
Malaysia has several accredited hospitals and attracts a wide range of medical tourists. The doctors are internationally trained, which minimizes the communication barrier. The services offered and their low cost promotes medical tourism development in the country. Malaysia received several awards for the offered medical services in 2015. It was rated the best medical tourism destination in the world. Malaysia, also, was rated to have the best international medical facility in the world. The high demand for medical services, as well as the desire to keep the titles, made the country's government to continuously invest in the development of medical facilities.
Medical Tourism Popularity in Malaysia
Malaysia is currently the most popular medical tourism destination in the world. A title they have maintained since 2015. It reportedly received six hundred and forty-one thousand (641,000) medical tourists in 2011, seven hundred and twenty-eight thousand, eight hundred (728,800) medical tourists in 2012, eight hundred and thousand (881,000) tourists the following year. The number has since gone up to more than a million in 2016. The majority of the patients come from Indonesia with a smaller percentage of tourists coming from Singapore, India, Japan, Australia, the United States of America, and the Middle East. Malaysia has won several awards in the medical tourism industry.
Malaysian Healthcare System Progress
Medical tourism in Malaysia motivated its officials to invest in the development of the healthcare industry. The life expectancy in the country is at an average of 74.84 years. The medical tourism sector has led to the development of the infrastructure in Malaysia and played a major role in the general development of the country. According to the International Living website, among the top six countries that obtained the best ratings in the category of Best Healthcare in the World for this year, Malaysia ranked first with its world-class healthcare services and sophisticated infrastructure.
Hospital Accreditation System in Malaysia
Joint Commission International (JCI) is a global certification entity that establishes a gold standard in the world of the medical industry. It accredits hospitals and medical schools in Costa Rica. JCI has programs that help improve hospitals to meet their standards. 
Top Medical Services in Malaysia
Malaysia stands out as a prominent hub for medical tourism, excelling in a range of top medical services:
Cosmetic Surgery: Renowned for its cosmetic surgery offerings, Malaysia attracts medical tourists seeking procedures like breast augmentation, liposuction, and facelifts, contributing to its popularity in this field.
Ophthalmology: Malaysia's expertise in ophthalmology shines through treatments for cataracts, LASIK eye surgery, and various vision correction procedures.
Dentistry: A preferred dental tourism destination, Malaysia offers diverse dental treatments, including dental implants, veneers, and teeth whitening, drawing in patients seeking high-quality oral care.
Cardiology: With established cardiology services, Malaysia provides treatments for heart conditions, cardiac surgeries, and effective cardiac rehabilitation, ensuring comprehensive heart care.
Orthopedics: Malaysia's orthopedic services encompass joint replacements, spine surgeries, and sports medicine treatments, catering to patients seeking advanced orthopedic solutions.
Wellness and Recuperation: Combining medical treatments with scenic beauty, Malaysia becomes an appealing spot for medical tourists to heal and rejuvenate post-procedures.
Malaysia's prominence in medical tourism is underscored by its top-tier medical treatments, globally trained healthcare professionals, and economic costs. The government's steadfast backing and investment in healthcare infrastructure have significantly fueled the growth of this industry in the country.
Prices for Cosmetic Surgery in Malaysia
Breast Augmentation - $6,700
Breast Lift - $5,000
Facelift - $5,000
Tummy Tuck - $6,400
Arm Lift - $4,300
Dental Treatment Prices in Malaysia
The prices for dental treatments in Malaysia can vary depending on the specific procedure and the medical facility.
Here are some examples of the prices for dental treatments in Malaysia:
Dental Implants: The cost of dental implants in Malaysia ranges from just over $1,100 USD to $2,200 USD, with the average cost being $1,350 per implant. The cost of dental implants and crowns in Malaysia is significantly lower than in other countries, with an average cost of AUD $1,900 compared to AUD $5,500 in Australia.
Other Dental Treatments: The cost of other dental treatments in Malaysia varies depending on the specific procedure and the medical facility. For example, the cost of teeth cleaning ranges from $18 to $34, while the cost of a root canal ranges from $138 to $229. The prices for dental services are real prices, based on those set by the Malaysian Dental Association.
Dentistry Packages: Depending on the type of treatment and location, prices for dentistry packages in Malaysia can range from approximately $200 to $1,000.
It is important to note that the exact cost of dental treatments in Malaysia varies depending on the specific procedure and the medical facility. However, dental treatments in Malaysia are generally more affordable compared to other countries, making it an attractive destination for dental tourism.
Safety in Malaysia
Note a higher risk to your safety in the coastal regions of the eastern Sabah (from Kudat to Towar) including Sandakan, Kunak, Lahad Datu, and Semporna. These places are prone to kidnapping.
Malaysia Quick Facts
• Capital: Kuala Lumpur with over 1.7 million people
• Population: About 29.72 million people 
• Major infectious diseases: hepatitis, dengue fever, yellow fever, Japanese encephalitis, African Trypanosomiasis, Traveler's Diarrhea, Common Cold, and Flu, Dengue Fever
• Degree of risk: intermediate
• Passport validity: at least six months after the date of arrival in the country
• Mandatory Vaccinations: there is currently no mandatory vaccination 
• Currency restrictions for entry: there are no restrictions for entry, however, amounts exceeding MYR 30,000  must be declared
• Emergency Telephone Numbers: 03 2149 6590/ 911
Cities
Kuala Lumpur
Kuala Lumpur, often referred to as KL, is the vibrant capital of Malaysia. This cosmopolitan city offers a captivating blend of modern skyscrapers and rich cultural heritage. Explore iconic landmarks like the Petronas Twin Towers, enjoy diverse cuisine, shop in bustling markets, and experience the city's energetic nightlife. KL's unique fusion of tradition and innovation makes it a must-visit destination in Southeast Asia.
Services
Weather Description
The country doesn't have a very harsh weather. The rather warm weather makes beach tourism so popular in the country. The country is also characterized by two monsoon winds that are blowing over the lands of the country throughout the year hence offering a very enticing breeze in the country.
January
22 °C - 32 °C
72 °F - 90 °F
February
23 °C - 32 °C
73 °F - 90 °F
March
23 °C - 33 °C
73 °F - 91 °F
April
24 °C - 32 °C
75 °F - 90 °F
May
24 °C - 32 °C
75 °F - 90 °F
June
23 °C - 32 °C
73 °F - 90 °F
July
23 °C - 32 °C
73 °F - 90 °F
August
23 °C - 32 °C
73 °F - 90 °F
September
23 °C - 31 °C
73 °F - 88 °F
October
23 °C - 31 °C
73 °F - 88 °F
November
23 °C - 31 °C
73 °F - 88 °F
December
23 °C - 31 °C
73 °F - 88 °F
Available Accreditations
Hospitals, Clinics and Medical Travel Agencies for Malaysia
Top voted Providers are listed first. Feel free
to post a review
and
vote
for the provider you worked with. You can also
submit a new provider
, if you can't find one.
You can also check
Recently Discussed Providers
and place your questions to any Provider you want.