Health Tourism in Costa Rica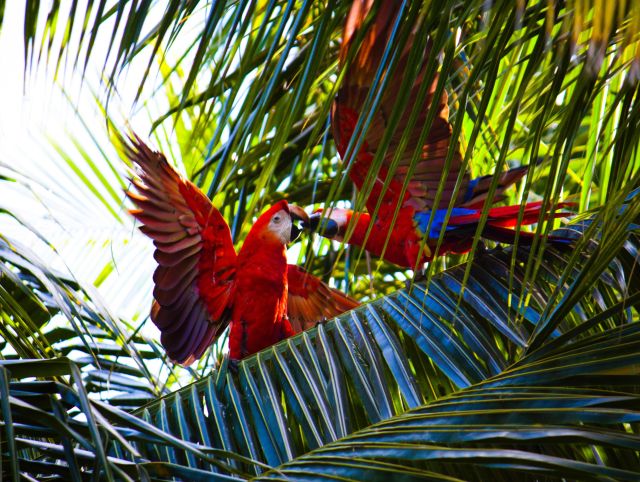 In this article, you will find the answer for:
Medical tourism in Costa Rica.

Hospital accreditation in Costa Rica.

Healthcare progress in Costa Rica.

Top medical treatments in Costa Rica.

Dentistry prices in Costa Rica.

Safety in Costa Rica.
Why Costa Rica for Medical Tourism?
Costa Rica has been among the countries which have been receiving tourists mostly from the US and Canada seeking medical care in one way or the other.  World Health Organization (WHO) ranked Costa Rica among the top three healthcare systems in Latin America. Myths such as questionable healthcare standards and doctors' qualifications have held back most people from reaping the benefits of medical tourism. Most hospitals in Costa Rica that offer health services for tourists have their doctors trained in U.S and Europe, so they are as qualified as any other doctor in a tourist's home country.
The dentist medical industry in Costa Rica receives the largest number of foreign patients. This is owed to the excellent and affordable services. There are several online sites to hire and book Costa Rican doctors. Last year's reports indicate that San Jose received over 50,000 foreign patients mostly seeking dental and other specialist medical services. Each and every year, the country continues to receive an increasing number of medical tourists because of the world-class medical facilities run by professional qualified medical personnel. There is absolutely no reason to doubt that the country is becoming an attractive medical tourism destination just like Thailand.
Top Medical Treatments in Costa Rica
In 2015, 42% of medical tourists sought dentistry services, while 22% sought gynecological services, 16% sought cosmetic surgery services while 10% sought other specialty services like bariatric, dermatology, and orthopedics.
Read our Interview about All-On-6 Mouth Restoration With Freer Dental Implant Center From Costa Rica
Healthcare Progress in Costa Rica
The life expectancy in Costa Rica is 78.5%, and this is widely attributed to the improvements in the health sector. All types of surgery are considered the most advanced medical care offered in Costa Rica. They have skilled doctors who can comfortably handle gastric surgery, tummy tucks, liposuction, facelifts, dental implants, hip/knee replacements, hysterectomies among other forms of surgeries.
Read our Interview about AntiAging Dentistry In Costa Rica With Freer Dental Clinic
Hospital Accreditation System in Costa Rica 
Joint Commission International (JCI) is a global certification that's considered a gold standard in the world medical industry. It accredits hospitals and medical schools in Costa Rica. JCI has programs that help improve hospitals that meet their standards.
Available Medical Services
Oncology
Ophthalmology
Dentistry
Plastic Surgery 
Spine Surgery 
Cardiology 
Weight Loss Related Surgeries 
Gynecology
Dentistry Prices in Costa Rica
All on 4- $ 8,000 - $12,000
All on 6 - $12,000 - $23,000
Single implant with crown - $1,400
Bone Graft - $350 - $1,500
Sinus lift - $1,500
Porcelain veneers - $350 - $450
Laser whitening - $250 - $450
How to Stay Safe in Costa Rica
The three top security concerns are:
Theft – robbers target your passports and other personal items. When you don't need these documents, then don't carry them with you. Don't stray away from your group especially when in a nightclub.  
Money Laundry – Don't exchange money in any other place other than banks and other certified financial institutions and avoid using your debit card for point-of-sale purchases. 
Environmental Hazards - Earthquakes and floods are common environmental hazards. They mostly occur during the rainy season 
The police hotline toll-free number is 911, but the response is sometimes delayed due to poor infrastructural systems, lack of workforce and lack of emergency police cars. When detained by police, you should contact your respective Embassy for support and advice.
Costa Rica Quick Facts 
Population: 4,814,144 (July 2015 est.)
Capital: San Jose with over 1.6 million people
Administrative divisions: Traveler's Diarrhea, Common Cold, and Flu, Dengue Fever
Mandatory Vaccinations: Yellow fever, if arriving from certain countries in South America or Africa
Recommended Immunizations: Hepatitis A and B, Typhoid booster; Yellow fever, if arriving from certain countries in South America or Africa
Degree of risk: Low
Passport validity: Length of stay
Currency restrictions for entry: 10,000 USD
Emergency Telephone Numbers:
Ambulance  - 128
Police - 1117
Fire Fighters - 1118
Cities
Services
Weather Description
Costa Rica enjoys a tropical weather with highs of 28 °C (83 °F) and lows of 20 °C (68 °F). The rainy season starts from May to November while the dry season starts from December to April. Winds average at 10 knots, but the speeds differ because of the diverse terrain. These weather patterns make the time December and April the best time to travel to this country.
January
17 °C - 26 °C
63 °F - 79 °F
February
18 °C - 29 °C
64 °F - 84 °F
March
18 °C - 30 °C
64 °F - 86 °F
April
19 °C - 30 °C
66 °F - 86 °F
May
18 °C - 29 °C
64 °F - 84 °F
June
18 °C - 28 °C
64 °F - 82 °F
July
18 °C - 28 °C
64 °F - 82 °F
August
18 °C - 28 °C
64 °F - 82 °F
September
18 °C - 28 °C
64 °F - 82 °F
October
18 °C - 25 °C
64 °F - 77 °F
November
18 °C - 26 °C
64 °F - 79 °F
December
18 °C - 26 °C
64 °F - 79 °F
Available Accreditations
No accreditation are available.
Hospitals, Clinics and Medical Travel Agencies for Costa Rica
Top voted Providers are listed first. Feel free
to post a review
and
vote
for the provider you worked with. You can also
submit a new provider
, if you can't find one.
You can also check
Recently Discussed Providers
and place your questions to any Provider you want.