Saraogi Hospital & IRIS IVF Centre
Fertility Clinic in Mumbai, India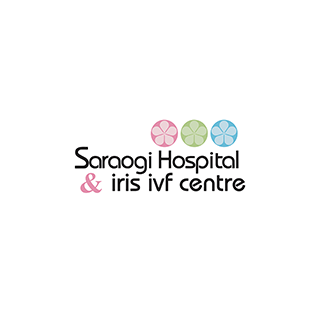 Top Specialities:
Represented by:
This clinic has a representative.
Provider Category
Provider Type
Fertility Clinic
Location
Address
Khetan Apartment, S. V. road, Opp. Telephone Exchange, Malad (W), Mumbai, Maharashtra 400064, India
India
Description
After conceiving, it is essential to find a good maternity hospital. This will ensure that your baby is healthy through all stages of pregnancy until the final delivery. A hospital is only as good as its medical staff. The best maternity hospitals have competent obstetricians and gynecologists. They also have an excellent reputation.
Saraogi Hospital provides professional medical treatment for expectant women and their babies. It offers specialized maternity services under skilled and competent doctors who monitor mothers and babies during pregnancy, delivery and post delivery.
Saraogi Maternity and General Hospital was established in 1980 with the objective of providing world - class obstetric and gynaecological health care to all. Under the guidance of our chairman – Professor Dr. Rajendra .M. Saraogi.
We have had the fortune of treating & improving the quality of life of numerous women over the last 35 years & delivering countless babies. Our work philosophy revolves around personalized health-care, with increased emphasis on doctor - patient relationship. We believe in guiding & accompanying you at every step of the way through all your gynaecological and obstetric requirements.
Our hospital realizes the importance of childbirth in the life of patients. We understand that all patients wish that a top gynecologist personally conducts the delivery and guide them through the antenatal period. You can get this at Saraogi Hospital. We are committed to meeting the health care needs of every patient.
Our medical team is committed to providing the finest healthcare to every patient. The team follows a common plan to ensure that time is not wasted in getting advice for simple or complex medical procedures. The cutting edge technology, state of the art infrastructure and full time dedicated specialists at Saraogi Hospital ensures the best outcome for all patients.
Official URL
Our Websites
Our Services
Our Partners
Medical Tourism Insurance Companies:
No insurance companies as partners specified yet.
Medical Tourism Travel Agencies:
There are no partners yet.
Address
Khetan Apartment, S. V. road, Opp. Telephone Exchange, Malad (W), Mumbai, Maharashtra 400064, India
Mehboob Ingress
represents
Saraogi Hospital & IRIS IVF Centre
and will reply to all your messages in a while.