Clinica Familia
Fertility Clinic in Codru, Moldova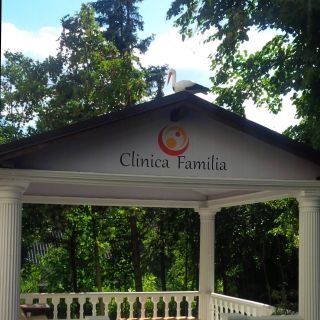 Top Specialities:
Represented by:
This clinic has a representative.
Provider Category
Provider Type
Fertility Clinic
Location
Address
Strada Costiujeni 14, Codru, Moldova
Moldova
Spoken Languages
Romanian, Russian
Description
After 30 years of activity in the public sector in the obstetrical-gynecological field, I understood that the professionalism of medical staff combined with an individual approach where the needs and interests of patients are taken into account can create optimal and safe conditions of healthcare.
We've created new jobs, and gathered an amazing, united and friendly team to help couples to get over the anxiety related to the infertility treatment and to make sure that the maternity experience is a positive one.
Our clinic was founded in 2005 under the name of NewMedLife. We have trained our personal with in various international centers in human reproduction assistance. When we started to accept patients in 2009, we were the first private clinic with assisted human reproduction in Republic of Moldova.
Because our patients said that they feel with us like in a family, in 2016 we have rebranded to Family Clinic (Clinica Familiei). Since then we have relocated our clinic to a quiet and ecological part of the capital, where we provide maternity services.
We look forward to meet you in the Family Clinic to solve any problems of infertility, to assist you with the birth and to offer you the full range of services available in our family.
Official URL
Our Websites
Our Partners
Medical Tourism Insurance Companies:
No insurance companies as partners specified yet.
Medical Tourism Travel Agencies:
There are no partners yet.
Address
Strada Costiujeni 14, Codru, Moldova
Clinica Familia
represents
Clinica Familia
and will reply to all your messages in a while.