Health Tourism in Poland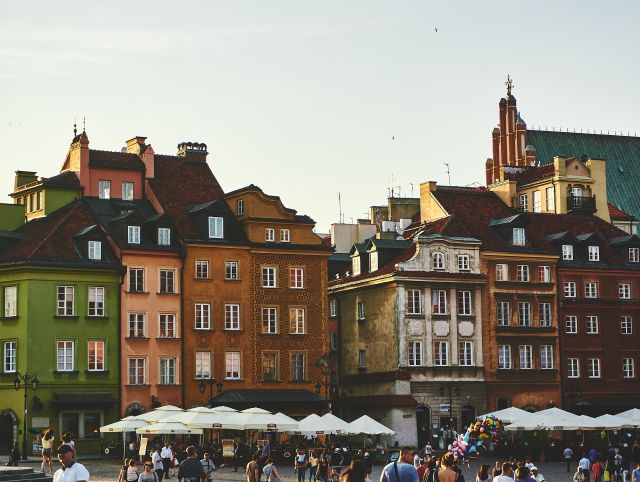 In this article you will find the answer for:
Hospital accreditation in Poland.

Popular medical treatments in Poland.

Thermal springs and spas in Poland.

Safety in Poland.
Widely known for its medieval architecture and Jewish heritage and a wide biodiversity, Poland is one of the highly-rated tourist destinations in the world. Officially known as the Republic of Poland, it is situated between two mountain ranges (the Sudetes and the Carpathian Mountains) in the south and the Baltic Sea in the North. The name Poland is derived from a West Slavic Clan of Poland that introverted the Warta river basin of the historic Greater Poland in the 18th century. The word "Pola"  derived from the western Slavic word "pole" which means field.
Why Poland for Medical Tourism?
Poland has slowly emerged as a first-class medical tourism destination in Europe. After joining the European Union, Poland became more visible on the healthcare system map. The medical system offers services that accommodate every pocket.
Medical Tourism Popularity in Poland
Healthcare facilities in Poland are equipped with modern healthcare equipment. The Polish medical institutions are accredited by the European Union and NATO. They also have international accreditation from organizations such as the Trent Accreditation Scheme (TAS) from the United Kingdom and the European Society for Quality in Healthcare (ESQH).
Top Destinations For Full Mouth Restoration: Poland
Available Medical Services in Poland
Plastic surgery and cosmetic treatment
General dentistry and dental surgeries
Dermatology
Orthopedic surgeries
Ophthalmology
Gynecology
Heart surgery
Hair transplant
Obesity treatment
Cancer treatment
Endocrinology
Read More About Dental Crowns In Poland. Price Comparison
Fertility Treatment in Poland
The expense of IVF in Poland is a lot lower than in the UK. The cost of IVF treatment with own eggs is as low as 3300EUR, and most packages can include all the needed treatments, for example, sperm freezing and embryo freezing – which are typically viewed as additional expenses. Along with the average cost for basic items being lower and ease of traveling to the main cities like Warsaw and Katowice, it is no big surprise that numerous patients are thinking about IVF in Poland.
Regulations Regarding Fertility Treatment in Poland:
An "infertile couple" is classed as a man and woman who live together in a relationship. They do not need to be married to undergo the treatment.
Assisted reproduction is not available to single women and women-only couples.
There is no age limit – the decision about the treatment is based on the patient's health and medical examinations.
The donation of egg and sperm is anonymous.
Sex selection is not allowed for non-medical reasons.
Surrogacy is not permitted.
Egg freezing is permitted.
The maximum number of embryos allowed to be transferred is three.
Thermal Springs and Spas in Poland 
One of the main attractions for medical tourists is the Thermal Springs and Spas that are located throughout the country. Wellness tourism is beneficial for many health reasons and issues, it is a very pleasant and relaxing activity, which takes care of both the body and the mind. The top Polish SPAs have a large variety of biological regeneration treatments. They include re-mineralizing baths (mud baths, baths with the addition of herbs, chocolate, beer, and rose petals), aromatherapy baths, saunas (e.g. steam and salt steam ones), manual therapy procedures and massages. A special kind of such facilities is the ones with thermal springs. The largest concentration of these places can be found in towns and villages near the Tatra Mountains: Bukovina Thermal Baths in Bukowina Tatrzańska, Thermal Baths in Zakopane, Thermal Baths in Szaflary, and Bania Thermal Baths in Białka Tatrzańska. 
Safety in Poland
There are no significant security concerns in Poland. However general caution is advised. Beware of petty theft and of your general surroundings.  
Poland Quick Facts
• Capital: Warsaw, an estimated population of 1.7 million
• Population: About 39 million people 
• Degree of risk: Low
• Passport validity:  6 months validity before the expiration date and at least two blank pages.
• Mandatory Vaccinations: there's currently no mandatory vaccination in Poland.
• Currency restrictions for entry: there's no restriction for import of foreign currency into Poland if arriving from within an EA county. Although an amount more than EUR10,000 (or equivalent) in traveler's cheques has to be declared.
• Emergency Telephone Numbers: 997 - police, 998 - fire, 999– ambulance.
Cities
Services
Weather Description
Polish weather is usually hard to predict. Tourists are advised to confirm with the local weather forecast. The climate is generally wet and cold. The temperature will drop to a negative value in the autumn and winter. Carry warm clothing, rain coats and an umbrella regardless of the season.
Available Accreditations
No accreditation are available.
Hospitals, Clinics and Medical Travel Agencies for Poland
Top voted Providers are listed first. Feel free
to post a review
and
vote
for the provider you worked with. You can also
submit a new provider
, if you can't find one.
You can also check
Recently Discussed Providers
and place your questions to any Provider you want.