Health Tourism in Germany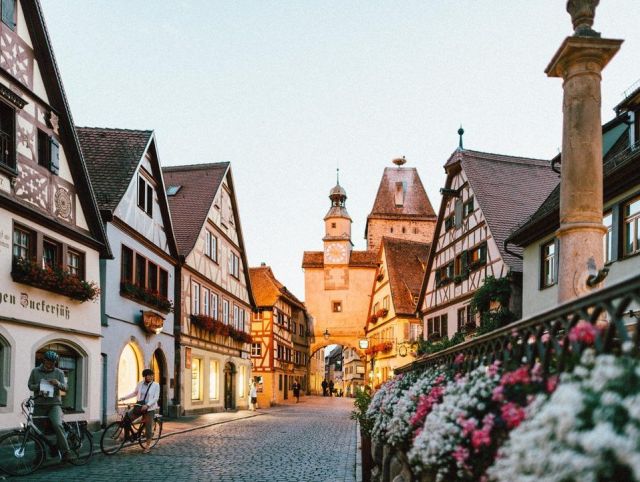 In this article you will find the answer for:
Medical Tourism in Germany.

Hospital Accreditation in Germany.

Popular Treatments in Germany.

Cancer Treatment in Germany.

Is Germany Safe?
Why Germany for Medical Tourism?
Germany is leading and showcasing more advanced results in the treatment of cancer, blood disorders and diseases of the cardiovascular system, transplantations, infertility, and epileptic disorders. In addition, their hospitals use more organic pharmacies and medicine.
Most university hospitals are in the ownership of States, while municipalities have a big role in public health activities and own approximately half of the hospital beds. The country has around 2000 hospitals, which treat approximately 18.5 million patients each year.
Germany is not the cheapest medical destination, but the overall cost of medical treatment in Germany is significantly lower than in many other countries such as the U.S.A.
Almost all German hospitals are equipped with high-tech imaging technology such as 3D ultrasound and MRI, and a lot of specialized clinics have state-of-the-art equipment to assure patients with the most modern treatments. Some of the technology you can find in Germany are surgical robots, heart catheters and targeted radiation therapies for oncology treatments.
Plus, Germany has rigid laws to protect patient safety. These include strict hygiene in all German hospitals, transparent treatments, and good follow-up care.
Hospital Accreditation in Germany
The quality management in general and the accreditation of hospitals, in particular, is one of the most important aspects of German medical care. To assure the highest quality of the services, Germany has made several improvements and changes that led to the significant development of its healthcare. 
The most important factors being:
 • Introducing diagnosis-related groups (DRGs) which increased the transparency of hospitals and their services. 
 • Reorienting to a quality-driven market which led to better services and care for patients and made hospitals to be more vocal and aware of their actions.
 • Article 135a of the German Social Act demands medical institutions to "ensure and further develop the quality of their services'', and to "introduce and develop quality management in their institutions". 
• Hospitals are also required to bring data about clinical "performance areas" to the Federal Bureau for Quality Assurance (BQS) that analyses all the activities and achievements and publishes an annual report. 
Approximately one-third of hospitals in Germany have gone through organization-wide accreditation. More than 630 clinics chose the national accreditation system KTQ, which was made with the support of many accreditation systems worldwide and has the backing of all major stakeholders of the German healthcare system. 
Also, the Joint Commission International has accredited two major hospitals in Germany.
Top Procedures in Germany
Treatment for cancer
IVF
Cardiology and cardiac surgery
Orthopedics
Neurology and neurosurgery
Obesity treatment
Treatment of kidney ailments
Ophthalmology
Read More about Bariatric Surgery For Weight Loss 
Oncology Prices in Germany
Germany is well-known for its advanced cancer treatments. Patients from all over the world come to this destination for a cancer cure because of how well the hospitals are equipped and how high is the quality standards. The prices are definitely not the lowest, but it is cheaper than prices similar to those in the US for example. 
Germany offers a wide range of cancer treatments, the prices for some available procedures are:
Breast Cancer Surgery - from 7,000$
Melanoma: surgery, rehabilitation, 1 course of chemotherapy - from 11,000$
Ovarian tumor: surgical treatment - from 14,000$
Acute leukemia: 1 chemotherapy course - from 60,000$
Bone Marrow Transplant - form 120,000$
Lung Cancer Treatment - from 18,000$
Removal of a brain tumor - from 16,000$
Safety in Germany
Germany is a generally safe destination. Petty crime, such as pick-pocketing, is the most common offense with rare occurrences of violent crime. There are still reports of racist attacks, but these usually are outside of large cities. It is recommended to visit Germany for medical treatment when big events are not happening such as Oktoberfest or major sports events because it is not as crowded and generally safer. 
Continue Reading About Dental Crowns In Germany. Price Comparison
Cities
Berlin
Berlin, Germany's capital, dates to the 13th century. Reminders of the city's turbulent 20th-century history include its Holocaust memorial and the Berlin Wall's graffitied remains. Divided during the Cold War, its 18th-century Brandenburg Gate has become a symbol of reunification. The city's also known for its art scene and modern landmarks like the gold-colored, swoop-roofed Berliner Philharmonie, built in 1963.
Services
Weather Description
July is the hottest month in Berlin with an average temperature of 18°C (64°F) and the coldest is January at -1°C (30°F) with the most daily sunshine hours at 8 in July. The wettest month is June with an average of 71mm of rain.
April
4 °C - 13 °C
39 °F - 55 °F
June
13 °C - 22 °C
55 °F - 72 °F
October
6 °C - 13 °C
43 °F - 55 °F
January
-3 °C - 2 °C
27 °F - 36 °F
Available Accreditations
No accreditation are available.
Hospitals, Clinics and Medical Travel Agencies for Germany
Top voted Providers are listed first. Feel free
to post a review
and
vote
for the provider you worked with. You can also
submit a new provider
, if you can't find one.
You can also check
Recently Discussed Providers
and place your questions to any Provider you want.