Maria Heimsuchung Caritas Klinik Pankow
Clinic in Berlin, Germany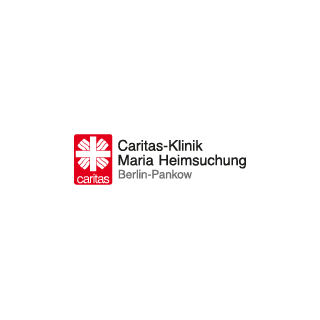 Top Specialities:
Represented by:
This Clinic is unverified - no representative is available.
Provider Category
Location
Address
Germany
Description
The Caritas-Klinik Maria Heimsuchung is a traditional hospital situated in Berlin-Pankow. It offers a wide array of medical procedures across various departments such as general surgery, orthopedics, gastroenterology, cardiology, gynecology, and radiology. The hospital is also home to the Caritas-MVZ Maria Heimsuchung medical center, which provides services in internal medicine, gastroenterology, general and visceral surgery, radiology, cardiology, and obstetrics.
As a confessional hospital, Caritas-Klinik Maria Heimsuchung Pankow combines modern medicine with personal care. It provides comprehensive medical and nursing care, including physiotherapy. The hospital also offers support from the social service and hospital chaplaincy, aiming to assist patients on their path to recovery.
Caritas-Klinik Maria Heimsuchung is not just a medical facility but also a place where patients can feel comfortable and supported. The hospital offers various amenities such as a cafeteria and patient radio. Patients can also enjoy breakfast and dinner served through a mobile buffet, and lunch provided in a tray system. Additionally, free Wi-Fi, televisions, and phones are available in patient rooms for their convenience and entertainment.
The hospital also has a social service department and a patient advocate to provide support and assistance to patients during their stay. Visiting hours are available, and the hospital encourages patient feedback to continually improve its services and patient care.
Official URL
Our Partners
Medical Tourism Insurance Companies:
No insurance companies as partners specified yet.
Medical Tourism Travel Agencies:
There are no partners yet.
This Clinic is unverified - no representative is available.
Maria Heimsuchung Caritas Klinik Pankow has no representatives yet. You can still ask questions which will later be answered.