Health Tourism in China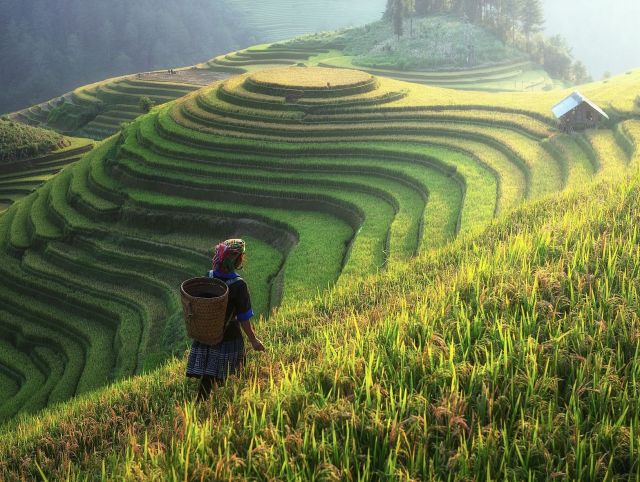 In this article you will find the answer for:
Medical Tourism in China.

Traditional Chinese Medicine.

Hospital Accreditation in China.

Top Treatments in China.

Is China Safe?
Why China for Medical Tourism?
China has started late the development of the medical tourism industry. Until recently it had a bad international reputation about the quality and safety of its healthcare industry. The cost of medical treatments in China can be even 80 percent less than the same procedures in the USA. Nevertheless, China is among the most technologically developed nations.
Health tourism has shifted to a new way of meeting the needs of tourism and health, which means planned improvement of high-end medicine, professional and specialized treatment, traditional Chinese medicine healthcare, rehabilitation, and Wellness. 
Multiple private and governmental hospitals in big cities have set international departments. Many top hospitals provide treatment that integrates Traditional Chinese Medicine with western health technology and methods. China is leading in stem cell investigation and hospitals that provide Westerners stem cell treatment that is still considered experimental or have yet to be allowed in their home country.
The Chinese National Tourism Administration (CNTA) believes that increasing the integration of healthcare and tourism could improve the industry's development, having a major contribution to the national economy. 
Even though China has shown clear signs of progress and development in the field, it still can be hard to choose as a medical retreat based on the bad international reputation it has, language and cultural barriers you might experience, difficult visa requirements and the overall information censorship.   
Traditional Chinese Medicine
China is also well known for its Traditional Medicine. Traditional Chinese medicine (TCM) has evolved over thousands of years. TCM professionals use a variety of mind and body exercises and treatments ( acupuncture, tai chi) along with various herbs to address health issues. TCM is an important aspect of Medical Tourism in China and you can find many Wellness and SPA resorts that offer traditional treatments such as: 
Acupuncture: fine needles introduced gently in the skin
Cupping: hot cups that create suction on your skin
Herbs: powders, teas, and capsules made mostly from plants
Meditation: a technique to calm your mind and thoughts
Moxibustion: dried herbs burned near the skin
Tai chi: slow movement exercise focusing on the breath
Even though it is a popular practice with a long history, scientific research has not found proof for traditional Chinese treatments such as qi or acupuncture points. The TCM  practice is not based on scientific knowledge, and there is a discrepancy within TCM practitioners on what diagnosis and approaches should be done for any given patient. The effectiveness of Chinese herbal medicine continues to be badly studied and supported. So if you have any health concerns make sure you seek appropriate help and have the opinion of traditional medicine as well.
Hospital Accreditation in China
In 2019 a German medical supply company has worked with an internationally accredited society DNV GL to manage the accreditation of two of its dialysis service departments and two of its hospitals in China to make sure they meet high standards of healthcare.
Hospitals in China are increasingly obtaining accreditation from international medical organizations to attract foreign patients and enhance their management.
One of the accreditation programs is run by the US-based NGO Joint Commission International. At the moment 102 Organizations from China have JCI accreditation with almost equal numbers of private and public hospitals.
Top Treatments in China
Traditional Chinese Medicine
Stem cell research and treatment
Cardiology
Neurology
Orthopedics 
Safety in China
China is a pretty safe a non-violent destination. Travelers are usually the victims of petty crimes and pickpocketing. But it can be avoided if you take the standard precautions and are very careful and pay attention to your stuff, especially in crowded areas.
Read more about safety in China on the following pages: 
Cities
Beijing
Beijing, China's capital, has a history going back 3 millennia. Yet it's known as much for modern architecture as its ancient sites such as the grand Forbidden City complex, the imperial palace during the Ming and Qing dynasties. Nearby, the massive Tiananmen Square pedestrian plaza is the site of Mao Zedong's mausoleum and the National Museum of China, displaying a vast collection of cultural relics. Also, Beijing is probably one of the safest cities of comparable size anywhere in the world.
January
-9 °C - 2 °C
16 °F - 36 °F
April
7 °C - 20 °C
45 °F - 68 °F
July
22 °C - 31 °C
72 °F - 88 °F
October
7 °C - 19 °C
45 °F - 66 °F
Available Accreditations
Hospitals, Clinics and Medical Travel Agencies for China
Top voted Providers are listed first. Feel free
to post a review
and
vote
for the provider you worked with. You can also
submit a new provider
, if you can't find one.
You can also check
Recently Discussed Providers
and place your questions to any Provider you want.