Jewish General Hospital
Hospital in Montreal, Canada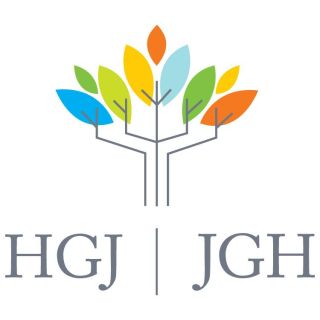 Represented by:
This Hospital is unverified - no representative is available.
Provider Category
Address
5750 Chemin de la Cote-des-Neiges, Montreal, QC H3S 1Y9, Canada
Canada
Description
Since 1934, the Jewish General Hospital (JGH) has been providing cutting‑edge treatment and compassionate care to patients from diverse religious and cultural backgrounds in Montreal, throughout Quebec and beyond. As one of the province largest and busiest acute-care hospitals, this 637‑bed McGill University teaching hospital admits more than 23,000 patients a year, while handling at least 300,000 outpatient visits, 67,000 emergency visits and more than 4,000 births on an annual basis.
As the Jewish General Hospital progresses into the 21st century, its primary objective is to find revolutionary, competent and cost‑effective ways of answer to the changing demographics and medical needs of its patients.
We work hard to cut waiting times while modernizing its patient services. One important way of doing so is through the expansion of existing premises (for example, building a new Radiation Oncology facility under ground level) and the extensive development of the neighbouring property acquired from Les Soeurs de Sainte‑Croix. All facilities, whether old or new, also continues to benefit from major modernization in digital and wireless technology
These updates will be complemented by an ever‑increasing attention on teamwork and cooperation among those who provide treatment and care to patients. Instead of being taken from one healthcare professional to the next, the patient is treated by a co‑ordinated process that includes doctors and nurses, as well as affiliated professionals such as pharmacists, physiotherapists, nutritionists and social workers.
As the number of elder increases with the aging of the baby-boom generation, the Jewish General Hospital is also placing significant emphasis on the prevention of sickness. In present-day, this is particularly noticeable in the activities of the Segal Cancer Centre and the Cardiovascular Prevention Centre, where patients are regularly guided on strategies for preserve good health. While the hospital goal is to give the best possible treatment where necessary, it also aims to help patients avoid the necessity of treatment in the first place. Similarly, the long‑term aim is not just to extend life expectancy, but to help individuals attain a healthy and self‑sufficient lifestyle for as long as possible.
Official URL
Our Websites
Our Partners
Medical Tourism Insurance Companies:
No insurance companies as partners specified yet.
Medical Tourism Travel Agencies:
There are no partners yet.
Address
5750 Chemin de la Cote-des-Neiges, Montreal, QC H3S 1Y9, Canada
This Hospital is unverified - no representative is available.
Jewish General Hospital has no representatives yet. You can still ask questions which will later be answered.