Health Tourism in Panama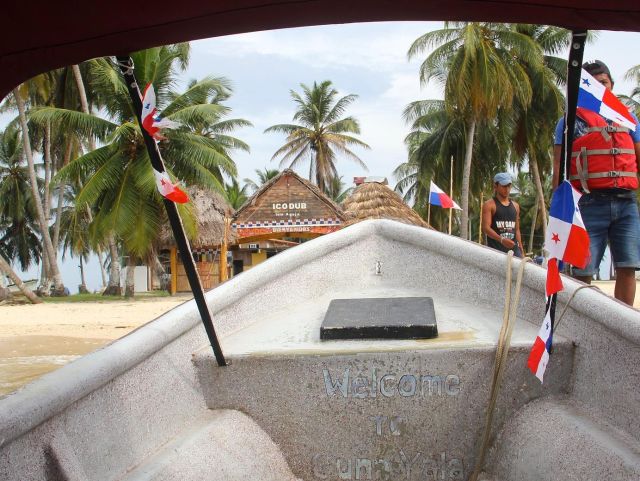 In this article you will find answers for:
Medical Tourism in Panama.

Hospital Accreditation in Panama.

Medical treatments in Panama.

Safety in Panama.
Why Panama for Medical Tourism?
The increasing cost of medical services in first-world countries has made medical tourism a thriving industry. 875,000 of America's total tourists in 2010 were medical tourists. Panama is reaping many benefits from the advancements in medical tourism. Being so highly influenced by America with slight African and European taste make Panamanians relatively easy to understand both culturally and day to day communicating. Panama offers medical services at 40%-70% cheaper in price than in the US.
Medical Tourism Popularity in Panama
Panama has several accredited hospitals meeting the Hospital Accreditation System - Joint Commission International (JCI). The country has been working hard to attract more medical tourists by providing them with the necessary facilities. Most doctors in Panama received their training in the USA and are internationally qualified to provide services that meet a high standard of quality. The most common medical tourism service offered in Panama is Dental Implant and General Dental Services. Americans and Canadians appreciate most of these services.
Top Medical Treatments in Panama
All types of medical procedures are available in Panama. They provide high-quality cosmetic surgeries, cataract surgeries, and implants. Acute medical treatment such as knee replacement and open heart surgery is also available in Panama. Other procedures that are high in demand are those not covered by traditional insurances such as fertility treatment. 
Available Medical Services 
• Oncology
• Ophthalmology
• Dentistry Plastic Surgery 
• Spine Surgery 
• Cardiology 
• Weight Loss Related Surgeries 
• Gynecology
Is Panama Safe?
Panama doesn't have any major security threats as such. Common caution is advised in regard to crime threats e.g. credit card fraud, rape, petty robbery, and theft. Visitors in Panama are advised to be vigilant and avoid known dangerous places such as drug areas (Panama is bound to such areas because it is so close to Colombia.) and the secluded forests.
Panama Quick Facts
• Capital: Panama City with over 2 million people
• Population: About 4 million people 
• Major infectious diseases: Traveler's Diarrhea, Common Cold, and Flu, Dengue Fever, African Trypanosomiasis, hepatitis.
• Degree of risk: Low
• Passport validity: three months beyond the date of arrival.
• Mandatory Vaccinations: according to the Center for Diseases Control (CDC), there are no mandatory vaccinations. However, vaccination and medication against hepatitis A, Hepatitis B, Rabies, Typhoid, yellow fever (mandatory for tourists entering from countries with endemic yellow fever), malaria, tetanus- Diphtheria and measles are highly recommended.
• Currency restrictions for entry: 10,000 USD
Cities
Services
Available Accreditations
No accreditation are available.
Hospitals, Clinics and Medical Travel Agencies for Panama
Top voted Providers are listed first. Feel free
to post a review
and
vote
for the provider you worked with. You can also
submit a new provider
, if you can't find one.
You can also check
Recently Discussed Providers
and place your questions to any Provider you want.