Health Tourism in Brazil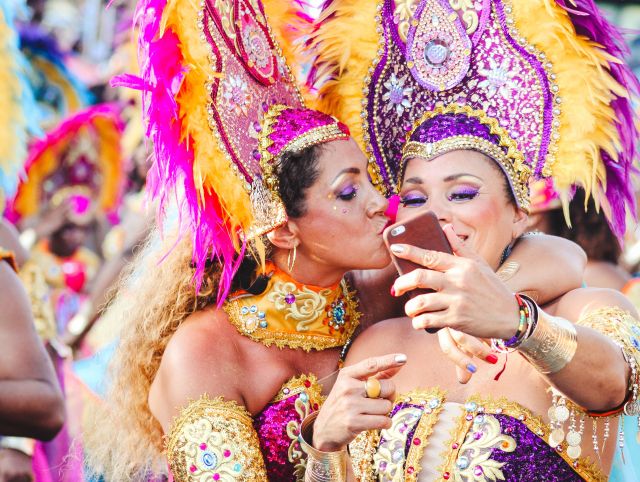 In this article, you will find the answer for:
Medical tourism in Brazil. 

Plastic surgery in Brazil. 

Mandatory vaccines in Brazil. 

Is Brazil safe?
The name of the country derives from the Brazilwood tree, highly valued by the early colonists, which grew along the coast of Brazil and was used to produce a deep red dye.
Why Choose Brazil for Medical Tourism?
51 JCT-accredited hospitals and institutions,
International recognition for outstanding services in the cosmetic surgery field,
High-quality standards of healthcare services in private hospitals and clinics,
Ultramodern technologies and renounced the medical expertise of the practitioners,
Cosmetic surgery and dentistry with an outstanding reputation for orthopedics, sports medicine, bariatric surgery, and assisted reproduction,
Cost-effective healthcare system. At the moment Brazil is competing only with Asia in providing medical treatments at low costs and with excellence.
Brazil is constantly looking for providing more healthcare solutions to the increased demand from the international market. It includes the lunch of the Brazilian Association of Medical Travel as a way to better support those who seek a visa for medical treatment. Also, the authorities are constantly looking for ways to improve airports, public transportation, and roads, build new or renovate hotels and provide training for medical staff.
Healthcare and Medical Tourism in Brazil
Traditionally Brazil has been known as the cosmetic surgery hub, but now many choose Brazil for major healthcare procedures and as a recuperation destination. 
Hospitals and healthcare venues are accredited by Joint Commission International (CJI) and by local authorities. Doctors and medical professionals are highly qualified and many of them have studied abroad acquiring international recognition and experience. 
Brazil has a unified health system. Under the current law, the responsibility to provide medical care belongs to municipal governments with technical and financial support from the federal government.
Plastic Surgery in Brazil
Despite its economic condition, Brazil is the second country in the world, after the USA, in the number of cosmetic or plastic surgeries performed. It is because of the overall low cost of a procedure and the social beauty standards that seem to be described as an "obsession for beauty". The cost of surgery is much lower in public hospitals, and very accessible even to those who have a low income. Insurance will cover the costs of certain body modifications if it is proven to be a medical necessity and the government subsidizes nearly half a million surgeries each year. Most clients are women but more and more men tend to go under the knife for aesthetic changes. The most popular procedures remain to be breast augmentation, facelifts, tummy tucks, nose jobs, and liposuction.
Mandatory Vaccines for Brazil
Note: Zika outbreaks have been reported in Brazil. For more information, see Zika Virus in Brazil.
Vaccines and Medicines
Check the vaccines and medicines list and visit your doctor (ideally, 4-6 weeks) before your trip to get vaccines or medicines you may need. 
All travelers
You should be up to date on routine vaccinations while traveling to any destination. Some vaccines may also be required for travel.
Routine vaccines
Make sure you are up-to-date on routine vaccines before every trip. These vaccines include the measles-mumps-rubella (MMR) vaccine, diphtheria-tetanus-pertussis vaccine, varicella (chickenpox) vaccine, polio vaccine, and your yearly flu shot.
Most travelers
Get travel vaccines and medicines because there is a risk of these diseases in the country you are visiting.
For more information on recommendations and requirements, see yellow fever recommendations and requirements for Brazil. Your doctor can help you decide if this vaccine is right for you based on your travel plans.
Safety in Brazil
CRIME: Brazilian police and media report that the violent crime rate remains high in most urban centers. Credit card fraud and ATM scams are endemic in Brazil. 
Brasilia: In Brasilia occur residential burglaries in the generally affluent residential sections of the city. Public transportation, hotel sectors, and tourist areas report the highest crime rates. Police reports indicate that rates of all types of crime, including "quicknappings," have risen dramatically in Brasilia in the last two years. Brasilia's Central Bus Station, or "Rodoviaria," is a particularly dangerous area, especially at night. This location is known to have a large concentration of drug dealers and users.
Rio de Janeiro: The city continues to experience high incidences of crime, including armed robberies. Crime can happen at any place or time within Rio. Tourists are particularly vulnerable to street thefts and robberies in the evening and at night especially in areas adjacent to major tourist attractions. If robbed, do not attempt to resist or fight back, but rather relinquish your personal belongings. There have been reports of thieves and rapists slipping incapacitating drugs into drinks at bars, hotel rooms, and street parties. While crime occurs throughout the year, it is more frequent during Carnival and the weeks prior.
When choosing a lodge, consider location, security, and the availability of a safe to store valuables. Do not answer your hotel room door until you positively confirm who is on the other side.
Crime on public transportation is frequent, and at times is violent.  When traveling by taxi, tourists should only use taxis openly displaying company information and phone numbers, as well as red license plates. 
Report all incidents to Rio's tourist police (DEAT) at (21) 2332-2924.
The tourist police have been very responsive to victims.
Sao Paulo: All areas of Greater Sao Paulo have a high rate of armed robbery of pedestrians and drivers at stoplights and during rush hour traffic.  The downtown area and outskirts of the city are subject to higher levels of crime. The "red-light districts" of Sao Paulo, located on Rua Augusta north of Avenida Paulista and the Estacao de Luz metro area, are especially dangerous. There are regular reports of women drugging men's drinks and robbing them while they are unconscious. Armed holdups of pedestrians and motorists by motorcyclists are a common occurrence in Sao Paulo. Criminals also target restaurants throughout the city, frequently between the hours of 10:00 pm and 4:00 am, including the upscale neighborhoods of Jardins, Itaim Bibi, Campo Belo, Morumbi, and Moema. Victims who resist run the risk of a violent attack. 
Favela tours have recently become popular among foreign tourists in Sao Paulo. Avoid Sao Paulo's favelas as neither the tour company nor the city police can guarantee your safety when entering favelas.
The São Paulo Tourist Police (Delegacia de Protecao ao Turista) numbers are 11-3120-4447and 3151-4167.
Recife: Tourists in Recife should take special care while on the beaches, as robberies may occur in broad daylight.  In the upscale Boa Viagem neighborhood, carjackings can occur at any time of the day or night.
The local equivalent to the "911" emergency line in Brazil is divided into three services: 190 - Policia (Police), 192- Ambulancia (Ambulance), and 193- Bombeiros (Fire Department).
Demonstrations: Demonstrations and political/labor strikes are common in urban areas, may cause temporary disruption to public and private transportation, and could become violent. Even demonstrations or events intended to be peaceful can turn confrontational and possibly escalate into violence. 
Per: country-specific information on travel.state.gov
Brazil Quick Facts
PASSPORT VALIDITY: Must be valid on the date of entry
BLANK PASSPORT PAGES: One page is required for the entry stamp
TOURIST VISA REQUIRED: Visit the Brazilian Consulate website to see if your trip qualifies for the visa waiver.
VACCINATIONS: None required
CURRENCY RESTRICTIONS FOR ENTRY: None; amounts in excess of 10,000 BR must be declared to Customs.
CURRENCY RESTRICTIONS FOR EXIT: None; amounts in excess of 10,000 (BR) Brazilian Real must be declared to Customs.
Cities
Brasilia
Brasília, the capital city of Brazil, is a modernist masterpiece and a UNESCO World Heritage Site. Known for its futuristic architecture and urban planning, the city offers a unique experience for tourists. Designed by architect Oscar Niemeyer, Brasília's iconic buildings include the Metropolitan Cathedral, National Congress, and the JK Memorial. The city's layout is shaped like an airplane, with distinct wings dedicated to various government functions. Tourists can explore the city's rich cultural offerings, such as the Brasília National Museum, showcasing Brazil's history and indigenous art. The City Park (Parque da Cidade) provides a lush green oasis for relaxation and outdoor activities. Visitors can also enjoy the picturesque Lake Paranoá, offering opportunities for sailing and other water sports. Brasília's dining scene is diverse, with a mix of traditional Brazilian cuisine and international fare. Don't miss the chance to taste traditional dishes like feijoada, pastel, and pão de queijo. With its striking architecture, cultural landmarks, and vibrant atmosphere, Brasília promises an unforgettable experience for tourists interested in exploring the essence of Brazil's modernity and history.
Sao Paulo
São Paulo, Brazil's largest city, is a dynamic metropolis known for its vibrant culture, diverse cuisine, and bustling energy. As the economic and cultural hub of the country, São Paulo offers a rich tapestry of experiences for tourists. The city boasts a diverse and thriving arts scene, with numerous museums, art galleries, and theaters. Visitors can explore the São Paulo Museum of Art (MASP), which houses an impressive collection of European and Brazilian art, or enjoy a performance at the iconic Theatro Municipal. São Paulo is a culinary paradise, offering a delightful fusion of international and regional flavors. From trendy food markets to traditional churrascarias, there's something to satisfy every palate. Don't miss the opportunity to try the city's famous coxinha, pastel, and feijoada. For nature lovers, São Paulo has lush green spaces, such as Ibirapuera Park, perfect for leisurely walks and picnics. The city's skyline is dotted with impressive skyscrapers, showcasing its modernity and economic significance. Shopping enthusiasts will find São Paulo's vast shopping centers and boutique stores irresistible, offering everything from fashion to handicrafts. As a melting pot of cultures, São Paulo exudes a vibrant energy that attracts visitors from all over the world. Whether you're seeking cultural experiences, culinary delights, or simply want to immerse yourself in the dynamic urban atmosphere, São Paulo promises an unforgettable journey.
Services
Weather Description
Brazil experiences diverse climates due to its vast size and geography. In the North, temperatures range from 24°C to 31°C (75°F to 88°F). The Northeast is hot and dry, with temperatures averaging 26°C to 30°C (79°F to 86°F) and milder winters from Jun to Aug. The Central-West has tropical summers with temperatures around 23°C to 35°C (73°F to 95°F) and milder winters. The Southeast has temperate seasons, with temperatures averaging 19°C to 27°C (66°F to 81°F). The South has subtropical seasons, with temperatures ranging from 10°C to 25°C (50°F to 77°F), and colder winters.
January
23 °C - 30 °C
73 °F - 86 °F
February
24 °C - 30 °C
75 °F - 86 °F
March
23 °C - 29 °C
73 °F - 84 °F
April
22 °C - 28 °C
72 °F - 82 °F
May
20 °C - 26 °C
68 °F - 79 °F
June
19 °C - 25 °C
66 °F - 77 °F
July
18 °C - 25 °C
64 °F - 77 °F
August
19 °C - 26 °C
66 °F - 79 °F
September
19 °C - 25 °C
66 °F - 77 °F
October
20 °C - 26 °C
68 °F - 79 °F
November
21 °C - 27 °C
70 °F - 81 °F
December
22 °C - 29 °C
72 °F - 84 °F
Available Accreditations
Hospitals, Clinics and Medical Travel Agencies for Brazil
Top voted Providers are listed first. Feel free
to post a review
and
vote
for the provider you worked with. You can also
submit a new provider
, if you can't find one.
You can also check
Recently Discussed Providers
and place your questions to any Provider you want.