Oporto Health & Holiday
Travel Agency in Portugal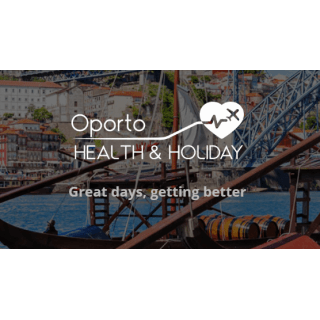 Top Specialities:
Represented by:
This Travel Agency -
Has a Representative
Provider Category
Address
Portugal
Description
We are a medical tourism facilitator, based in Porto, Portugal. Our purpose is to provide you a personalized and a high quality medical-surgical service, performed in hospitals and clinics of reference, combined with the best tourism that Porto can offer you. We assure a customized service helping you with all the appointments, bookings and other administrative procedures, our services includes accommodation and all the transportation arrangements.
We also can create a personalized health care plan for tourists with special needs and long-term treatments, throughout their stay in Portugal. Wherever you are, we will provide you the health care you need, with all the professionalism, discretion and security required in these situations.
Our mission is to provide high quality healthcare & wellness treatments in Portugal combined with the best tourism services.
Our vision is to be recognized as a benchmark company among those with the best practices of health tourism internationally.
Our values are:
Trust & Respect
Responsibility & Competence
Quality & Proximity
We will be with you from the moment you decide to travel to your medical treatment in Portugal, until your total recovery.
Why Porto?
Well, it's considered the Best European Destination in 2017, Porto is the second largest city in Portugal. Porto is a wonderful mix of medieval landmarks and baroque architecture. It has been a strategic settlement since at least the Roman Empire, and is known for its cosmopolitan atmosphere and pleasant Mediterranean climate. This area of Portugal is also acclaimed for port wine, a fortified wine that originates from the lush landscapes of the Douro Valley and is often used as to accompany desserts.
Official URL
Our Partners
Medical Tourism Clinics:
No clinics specified as partners specified yet.
Medical Tourism Hospitals:
No hospitals specified as partners specified yet.
Medical Tourism Wellness Partners:
No wellness partners specified yet.
Medical Tourism Insurance Companies:
No insurance companies as partners specified yet.
Packages, Promos & Coupons
Having dialysis three times a week does not mean the end of foreign travel and holidays.
Similar travel agencies that provide Treatment Consultancy and related services