IMED Valencia
General Hospital in Elche, Spain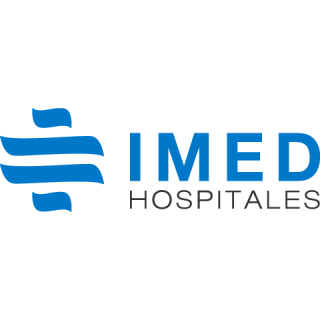 Represented by:
This Hospital is unverified - no representative is available.
Provider Category
Provider Type
General Hospital
Location
Address
venida de la Ilustración, 1 Junto a Parque Albán Burjassot,
Spain
Description
IMED Hospitales is a private healthcare group that operates a network of hospitals and clinics across various locations in Spain, including Elche, Benidorm, Valencia, Torrevieja, and Teulada. The organization is committed to providing high-quality healthcare services, with a particular emphasis on personalized care and efficiency. Their mission, vision, and values are centered around delivering specialized healthcare services using the best technology and quality standards.
The group's hospitals, IMED Levante and IMED Elche, have been recognized for their commitment to quality, becoming the first hospitals in the province to receive the Quality Healthcare seal. This recognition is a testament to their dedication to continuous improvement, compliance with legal requirements, and environmental responsibility. IMED Hospitales has treated over 1.9 million patients, performed over 275,000 surgeries, and had over 498,000 hospitalizations, demonstrating their extensive experience and capacity.
IMED Hospitales is also known for its focus on clinical research and innovation. They operate a central unit for clinical research and are technologically advanced, utilizing electronic medical records and providing online patient access. This commitment to innovation is further demonstrated by their development of a mobile app, which has been downloaded 200,000 times in 2021, allowing patients to conveniently and securely access their medical information and manage their healthcare needs.
The organization employs over 2,500 professionals across its healthcare centers in Alicante, Valencia, and Murcia. These professionals range from pediatric specialists to emergency technicians and receptionists, all working together to provide comprehensive medical care. IMED Hospitales offers specialized units in various fields, including early intervention, brain damage, minimally invasive pain treatment, ophthalmology, reproductive medicine, aesthetic medicine and surgery, dental care, robotic surgery, and gynecological oncology.
IMED Hospitales operates several state-of-the-art facilities. IMED Valencia Hospital, located in Burjassot, is a modern facility serving the northwest area of Valencia. It features 185 individual rooms and advanced medical units. IMED Elche, the first private hospital in Elche, provides high-quality healthcare to a population of nearly 600,000. IMED Levante, previously known as Hospital de Levante, is a prestigious private hospital in Benidorm, offering quality healthcare services on the Costa Blanca. The group also has a presence in Alcoy with a polyclinic and hospital that offer a range of medical services.
IMED Hospitales is a leading healthcare provider in Spain, known for its high-quality services, advanced technology, and commitment to patient-centered care. With a network of hospitals and clinics, a team of dedicated professionals, and a focus on innovation, IMED Hospitales continues to set the standard for private healthcare in the region.
Official URL
Our Partners
Medical Tourism Insurance Companies:
No insurance companies as partners specified yet.
Medical Tourism Travel Agencies:
There are no partners yet.
Address
venida de la Ilustración, 1 Junto a Parque Albán Burjassot,
This Hospital is unverified - no representative is available.
IMED Valencia has no representatives yet. You can still ask questions which will later be answered.