Surrogacy Process in Ukraine With Adonis Medical Center
In this article you will find the answer for:
Surrogacy laws in Ukraine.
What is Surrogacy?
How much surrogacy costs in Ukraine?
Remote Surrogacy Plan.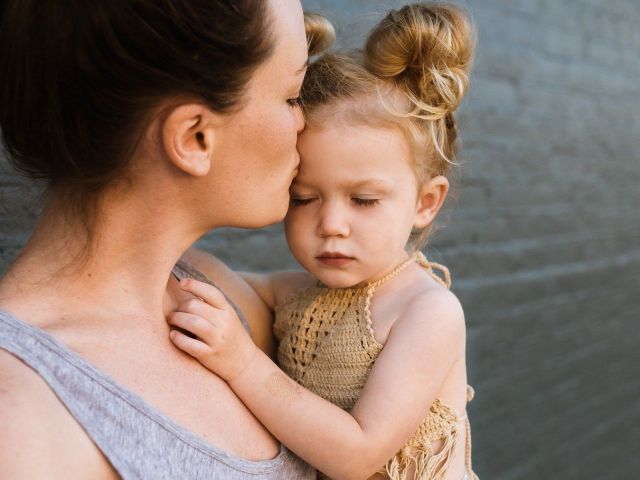 Surrogacy is often an answer for couples who want to grow their family but cannot because of different conditions. Due to surrogacy not being either available or too expensive, people tend to travel for the procedure, Ukraine is one of the top destinations. To help surrogacy tourists find more information about the full process for surrogacy, we interviewed the Adonis Family Medical Center based in Ukraine.
Medical Center ADONIS FAMILY was created in May 2012 to offer the most available and qualitative specialized medical care in the field of human reproduction based on Medical Center ADONIS which has been working in Kyiv since 1997 and is known for its excellent reputation.
Surrogacy is an alternative to fertility treatment and a type of assisted reproductive technology (ART) where a woman (surrogate mother) voluntarily agrees to get pregnant to bear and give birth to a biologically alien child, who will be given into the care of other people (genetic parents), and with whom the surrogate mother will be bound neither by rights nor obligations. 
Surrogacy is recognized and allowed in Ukraine at the legislative level, namely by the Family Code. The procedure for the application of surrogacy and other types of ART is regulated by special acts (by-laws). 
Since 2002, surrogacy and surrogacy combined with egg/sperm donation have been absolutely legal in Ukraine. According to the law, a donor or a surrogate mother has no parental rights over the child born, and the child born is legally the child of the prospective parents.
Gestational surrogacy is an option for officially married couples only (a man and a woman) if they can prove they cannot carry a baby themselves for medical reasons and at least one parent must have a genetic link to the newborn baby.
Ukraine has legislatively determined that the spouses are recognized as the parents of a child born by the surrogate mother. This provision protects the rights of the spouses and the child and minimizes the risks of possible abuse by the surrogate mother. 
In Ukraine, surrogacy is only available to heterosexual, married couples.
Intended parents receive full custody at the time of conception.
Intended parents are listed on the birth certificate.
The legislation of Ukraine is strict that the egg/sperm donor or surrogate mother/gestational carrier cannot be recognized as the parent of a child born with the use of surrogacy and/or by donation of oocytes or sperm.
The law does not require a court-ordered adoption process.
Surrogacy laws vary depending on the country of citizenship of an intended parent. The following countries are on Adonis Clinic approved list (this is as of March 2019 and is subject to change. Please check with a Program Coordinator for the latest information):
USA
China
Great Britain
Sweden
Switzerland
Germany
France
Portugal
Spain
Canada
Australia
Brazil
Norway
Poland
Japan
Georgia
Lithuania
Estonia
Israel
Who is eligible for being a surrogate mother?
The Gestational Carrier (surrogate mother) will be a healthy woman between ages 20-33 who has her own healthy, living child delivered through an uncomplicated pregnancy, and who does not use alcohol, tobacco, and/or drugs.
Each of our incredible gestational carriers passes detailed medical, physical, and physiological evaluation and background checks to be approved into our Surrogacy Program.
EACH GESTATIONAL CARRIER MUST:
Be physically and psychologically healthy
Between 20 and 33 years old
Be a non-smoker, have no history of alcoholism, drug abuse, or clinical mental illness
Have a body mass index between 19 to 29.9
Have no body piercings or tattoos within the past 24 months
Have at least one healthy child through a successful/uncomplicated pregnancy and birth to the term
Currently not breastfeeding
Not have a history of extreme postpartum depression
Live in a supportive and friendly environment
Live a healthy lifestyle
How is the conceiving process?
In surrogacy, an embryo is created using an egg and sperm produced by the intended parent(s) (or donors) and is transferred into the surrogate's uterus. The surrogate has no genetic link to the child. Her eggs cannot be used to conceive the child.
How a surrogate mother is chosen, what tests she gives, how do you ensure she is fit to carry a healthy baby?
Each Gestational Carrier Goes Through Rigorous Application Process:
Pre-application
Phone interview
Zoom interview by a regional coordinator
Initial consultation and examination at ADONIS clinics:
- Legal consultation, verification of the documents
- Doctor's check-up, ultrasound scan
- Definition of possible addictions (urine and blood tests)
- Medical/physical tests and examinations
Final assessment/evaluation of results and confirmation for the program – by the fertility specialist in charge of a program
How do you monitor the baby and surrogate mother during pregnancy?
Once pregnancy is confirmed, we will supervise your surrogate during the pregnancy to ensure that your baby is well taken care of. We will coordinate all medical visits and scans for surrogates and send updates to intended parents, including ultrasound results, videos, and photos of the fetus. Intended parents stay in ongoing contact with the GC (if desired by the indented parents). We coordinate all the communications and all the pre-birth legal processes as needed.
What are the laws regarding surrogacy in Ukraine?
Surrogacy is officially regulated by Clause 123 of the Family Code of Ukraine and the order of the Ministry of Health of Ukraine "On approval of the application of assisted reproductive technologies in Ukraine" from 09.09.2013 No. 787. You can choose between Gestational Surrogacy, Egg/sperm Donation, special Embryo adoption programs, and their combinations. No specific permission from any regulatory body is required for that. All parties' written informed consent (intended parents and surrogates) participating in the surrogacy program is mandatory.
What legal/bureaucratic processes are necessary for surrogacy?
To start a surrogacy program, it is necessary to conclude a notarial contract between the genetic parents and the surrogate mother. When a child is born, it will be necessary to submit several documents to obtain a child's birth certificate at the Civil Registration Office of Ukraine, and then to obtain citizenship/passport for the child at the diplomatic mission in Ukraine.
What happens after the baby is born?
After the birth of your baby, ADONIS International will assist you to receive the birth certificate (in your name). In addition, we will assist you with all of the necessary documentation for you to present at your embassy, to receive a travel document for the newborn, for your safe and happy return home.
What happens if the baby is born sick?
This is the decision of the genetic parents. Under Ukrainian law they can abandon the child in case the baby has significant health problems. If the child was born with any abnormalities, a medical investigation will be carried out to see who is guilty in this case. But genetic parents are obliged to support the child financially until the decision to adopt the baby by somebody is made.
What happens if the family changes their mind?
The guardianship authority of Ukraine will decide on the further fate of the child, if there are no applicants for the adoption of the child by the relatives of the genetic parents, most likely the child will be sent to a special institution for children without parents. Genetic parents are obliged to support the child financially until the decision to adopt a baby by somebody is made.
What happens if the surrogate mother doesn't want to give the baby? Can she keep the baby?
The law of Ukraine recognizes that genetic parents are the legal parents of a child. Even if a surrogate mother conceals that this is not her child and registers it to herself, genetic parents will be able to immediately challenge such a decision in court and protect their parental rights.
How do you work with surrogacy clients remotely?
No travel to Ukraine is required. All documents are signed using the Power of Attorney. Biomaterial (sperm, embryos, and/or oocytes, if applicable) will be delivered to ADONIS, Kyiv, using hand-carrying couriers.
How much surrogacy costs in Ukraine?
We have different packages that start from 38 500 USD. It depends on whether egg/sperm donation is needed, fresh or thawed embryos are transferred, and many attempts. 
Services