Laser Clinics France Ltd
Hospital in Edina, France
Represented by:
This hospital has a representative.
Provider Category
Address
7300 France Ave S Suite 300, Edina, MN 55435, USA
France
Spoken Languages
English, French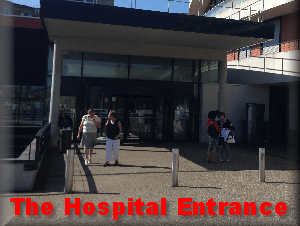 The Hospital Jaques Monod in Le Havre Entrance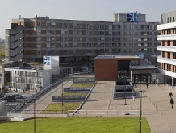 The Hospital Jaques Monod Le- Havre France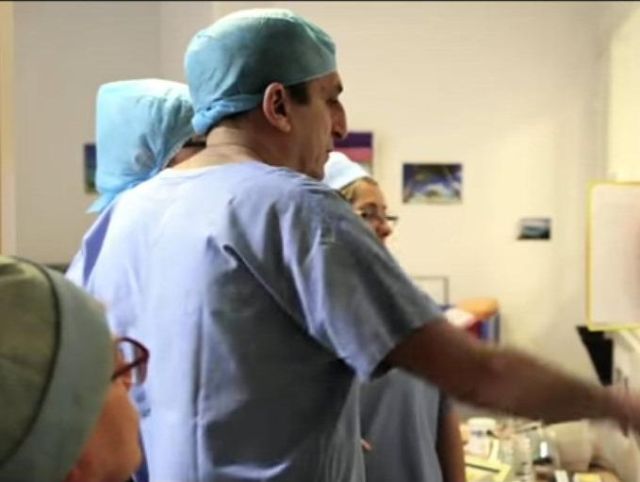 Dr Bokobza the head bariatric Surgeon
Description
Why should you consider weight loss surgery in France?
We are able to refer patients to several Hospitals and Clinics in France. Our Bariatric Surgery Patients are Most often Refered to the Hospital Jaques Monod in Le Havre, France which offers the following features and Benefits for clients from the UK and The Republic of Ireland
• Modern, fully equipped medical facilities
• Highly experienced surgeons fully qualified bariatric surgeons.
• High quality of service. We strive to offer a standard of excellence.
• Shorter waiting times, Book Now and have your surgery in approx 2 weeks !
• English-speaking medical staff.
• Huge savings – save up to 40% when compared to UK prices*see below
• Personal assistance 24/7, each client has access to a personal contact to assist at all stages.
The modern Hospital in Le-Havre is the largest (French NHS) Hospital in France with over 2000 Beds, all in Private rooms, with Bathrooms e-suite. The Hospital has 12 Operating Theatres, which are all fully equipped with the latest technology and Equipment to ensure fast efficient surgical procedures.
Our team of English-speaking staff based in France can arrange everything for you, and will assist in the completion of all necessary documents for the consultations and operations. Your appointed surgeons will advice on the best procedure for your operation. Where overnight stays at the Hospital are required then your stay will be as a private patient in comfortable accommodation with full facilities.
In most cases the operations will be conducted the following morning after your initial consultations. Most surgeries require one or two nights at the Hospital post surgery in a private room followed by one further night at a local Hotel during which time one of the surgeons will visit you to ensure that the Surgeons are happy that you are able to travel comfortably and safely. Before you leave you will be given any medication needed, a letter of referral for your own GP at home, a recommended diet plan, a lifestyle and fitness plan, plus any post operative information you may require to ensure a complete and safe recovery.
Gastric Band Surgery
From £3250*
Patients who have the Adjustable Gastric band fitted are more able to achieve good weight loss results because the practitioner is able to monitor and adjust how much food the Patient consumes.
This is good for the patient as it encourages them to maintain the diets recommended by the Practitioners, and the Practitioners like it because it allows them to monitor the patients progress over time.
Gastric Bypass Surgery
From £5,500
This procedure is normally performed to reduce the size of the stomach by as much as 90% in an effort to radically reduce the volume of food a clinically obese person is able to consume at any one time. Gastric bypass is a very effective procedure and is done laparoscopically, where laparoscopes are used by the Surgeons to gain access through the abdominal wall through small surgical incisions. This method reduces the risk of infections and also improves recovery time for the patient.
Gastric Sleeve Surgery
From £5,500
Gastric Sleeve Surgery or Sleeve Gastrectomy is carried out by a qualified Bariatric surgeon who will remove approximately 60 to 80% of the patients stomach , leaving only a small tube ("sleeve") which effectively becomes the new stomach pouch which extends from the natural stomach opening to the natural stomach outlet.
Official URL
Our Websites
Our Partners
Medical Tourism Insurance Companies:
No insurance companies as partners specified yet.
Medical Tourism Travel Agencies:
There are no partners yet.
Over 200 patients annually from the UK and the irish Republic
Laser Clinic (France) Ltd have been offering Medical tourism to France and Belgium for over 20 Years
Pre Xmas Offer for Weight Loss Surgery in 2018
Book your surgery before 24th December 2017 and receive a £150 travel voucher discount !!
Address
7300 France Ave S Suite 300, Edina, MN 55435, USA
Tullia law
represents
Laser Clinics France Ltd
and will reply to all your messages in a while.