Benalla Health
Hospital in Benalla, Australia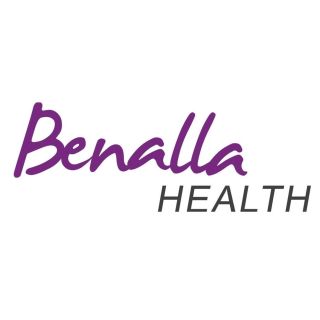 Represented by:
This Hospital is unverified - no representative is available.
Provider Category
Location
Australia, Benalla
Address
45-53 Coster St, Benalla VIC 3672, Australia
Australia
Description
Benalla Health is a medical center that provides healthcare services to the Benalla district. The institution is guided by a set of values that were selected by staff to achieve the outcomes set for themselves and the community. These values dictate acceptable behaviors and decisions for staff and the community. The institution is committed to utilizing appropriate physical and personal resources, knowledge, and available technologies to promote health and to prevent, treat and alleviate disease, disability, injury, and suffering as much as possible. The institution also sets and achieves standards consistent with the principles of quality patient care and community health needs.
The center has a number of acute services such as the Urgent Care Centre (UCC), Acute Ward, Midwifery, Operating Theatre, and Day Procedure Unit. The UCC is staffed 24 hours a day by 2 Registered Nurses with on-call Visiting Medical Officers and sees about 6000 presentations a year. The UCC has the ability to perform all aspects of Advanced Life Support and Ventilation including Non-Invasive and Invasive Ventilation. The center also has a 24-bed acute ward that provides care for a diverse group of patients with a focus on the elderly, palliative care patients, cardiac patients, diabetes management, rehabilitation, and general medical patients.
The center's philosophy is person-centered care, where staff listens to patients and determines their plan of care with the patient's needs in mind. Patients are encouraged to remain as independent as possible throughout their stay at Benalla Health, thereby limiting any functional decline. The center also has access to local and regional services such as Council services, aged care assessment teams, psychiatric care, alcohol, and drug management programs, and other regional programs. Additionally, the center is committed to safe patient care with the Safe Patient Care (Nurse to Patient and Midwife to Patient Ratios) Bill 2015 which was introduced to Parliament to ensure the safety of patients and staff.
 
Official URL
Our Websites
Our Partners
Medical Tourism Insurance Companies:
No insurance companies as partners specified yet.
Medical Tourism Travel Agencies:
There are no partners yet.
Address
45-53 Coster St, Benalla VIC 3672, Australia
This Hospital is unverified - no representative is available.
Benalla Health has no representatives yet. You can still ask questions which will later be answered.