Plastic Surgery in Turkey With Petra Health Services Consulting
Petra Health Services Consulting has been closed.
For those who consider Plastic Surgery abroad or planning to get the Plastic Surgery in Turkey, the MTR team asked a couple of questions to Ms. Begum which is representing  Petra Health Services Consulting.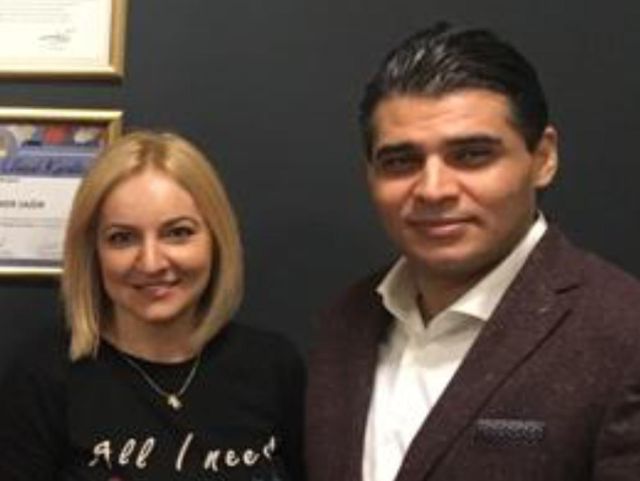 First of all, I'd like to thank you for giving the chance to introduce ourselves to such a strong web-based medical tourism company. My name is Ms. Begum Bayburtlugil and the founder of the company is Dr. Yazed Khaled Al Dhessat. Dr. Khaled supplies me every single detail about medicals such as doctor, hospital, surgery details and I organize and coordinate everything that a patient needs here in our country.
What are the top plastic procedures people usually do in Turkey?
All kind of plastic procedures can be done in our country: Liposuction, Breast Implants, Breast Lift, Rhinoplasty, Abdominoplasty, Face&Neck Lift, Body Contouring, Mommy Makeover, Hair Transplant, etc..  The important criteria are the duration of stay in Turkey. If a patient has a long time to stay, then he/she can have a combined surgery. Surgeries that require short-time-stay are generally preferred by patients.
From what countries people usually come for treatment to you?
From all around the world; England, the USA, Europe, North Africa, Qatar, Kuwait, Bahrain, UAE, Jordan, Malaysia, Australia, China and many more.
Liposuction
Cost: Cost for liposuction depends on how many areas we do and are between 1500 - 4000€ as a package.
Treatment: Duration for liposuction depends on how many areas a patient will have. Generally, 1-night hospital stay and 4 nights hotel stay.
Breast Implant Surgery
Cost: Cost for breast implant surgery is between 2000 - 3000€.
Treatment: Generally, treatment is 1-night hospital stay and 4 nights hotel stay.
These prices are our package prices which include surgery, all medications, all consultations, pressure garments if required, hospitalization, hotel stay, all transportation with our VIP cars between the airport and hospital/hotel/doctor's office and translation.
Why Plastic Surgery in Turkey?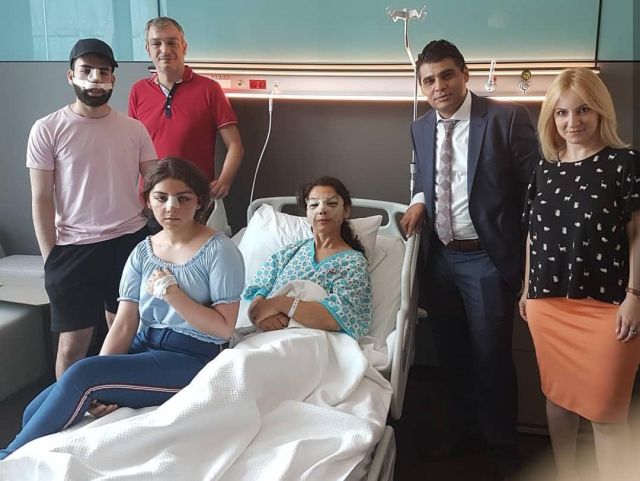 There are many reasons for coming to Turkey and having any kind of medical treatment. In any medical field, treatments and surgeries are made by highly qualified surgeons at top quality and high technology equipped internationally certificated hospitals. Quality of both surgeons and hospitals is really high in Turkey and accessible to our foreign patients.
Medical education is very important in Turkey, state universities contribute greatly to research and development of medicine.
There are huge quantities of international articles published by Turkish doctors all around the World every year. These doctors join international congress and medial events.
Along with the development of health tourism for the past decades, Turkey has become a leading country in the medical sector.
Besides, when our patients come here with their family and friends, we offer the opportunity to go sightseeing with our special cars as well. We offer them to meet our stunning city with its cultural wealth and natural beauty.
Why should I use a medical travel agency for medical treatment abroad?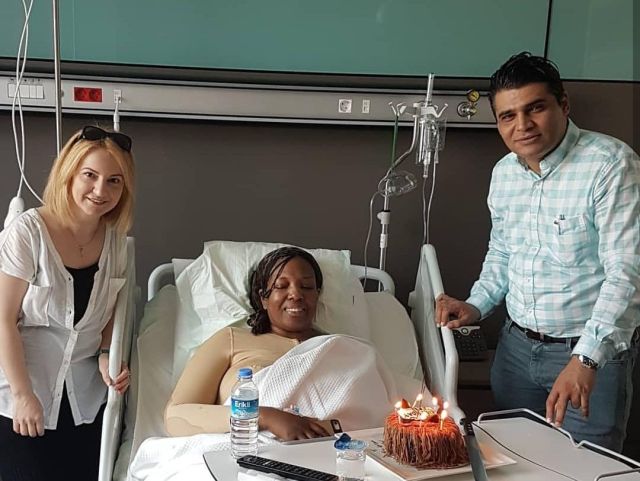 There are actually a few reasons to use a medical travel agency for medical treatments.
First of all, we lead patients who want to come to us for treatment to the best surgeon and hospital because we have alternatives in our hand and try to choose the best ones for them.
Secondly, we work as a team in Petra. We believe that there must be someone who can understand a patient's inquiries and wishes at the very beginning. As I am the first contact person in the company, I try my best to understand what patients want for their body and health.
We are like a bridge and make people talk to doctors directly most of the time. It is very important that surgeons we work with can do their jobs at maximum capacity.
Another reason that people should use a medical travel agency is that we provide them touristic assistance as well. Patients and their family or friends are our guests and we realize that not only we help them in their surgeries or treatments but also we try to comfort and help them as tourists. So there is no limit to serving people who choose us.
What happens if the surgery goes wrong?
Cases we can say that surgery goes wrong can be:
That the patient's expectation is different. Means that we cannot get the required result from the surgery. If that happens, we talk to more than one doctor and discuss the case and the result.

A complication occurred after surgery. This unexpected situation can happen in any kind of surgery. Doctor and the patient are in contact until the recovery begins. A complication is not a surgery fault every time. Even if the patient is supposed to pay for this, our doctors stand behind this situation and help the patient in every step.  

Surgery mistake - means that the doctor makes a wrong surgery (as we never faced before :)... It means that while a patient is willing to have a kind of surgery, the doctor makes a different kind of surgery. In this case, the patient can use his/her rights through legal procedures. We, as Petra company stand behind the patient and don't require any payment because of the wrong surgery.
Who is Petra Health Services Consulting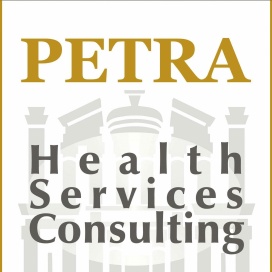 Petra starts to help people from the very beginning of their medical journey.
Petra likes to be the first in replying and meeting patients' expectations. Our primary duty is setting patients up with our doctors, mostly supplying them a free online appointment and helping them to stay in a very comfortable hotel.
Country Reference
Services